The Holy Rosary: A Beloved October Devotion
Andrea J | Last Updated: May 12, 2023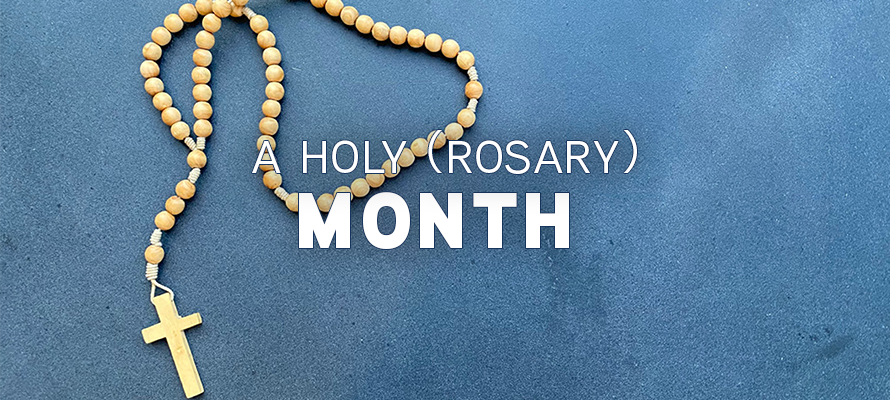 The traditional Catholic dedication for the month of October is to the Holy Rosary.  This tradition dates back to the late 16th century after the Battle of Lepanto on October 7, 1571. Pope Pius V attributed the victory of the Holy League over the invading navy to the power of the Rosary.  He had called upon the faithful to pray for victory on the eve of the fateful battle. Upon its success, he instituted a day of celebration.  Learn More Here
This devotion continued locally and then globally through the years until the early 18th century. In 1716, Pope Clement XI instituted a Papal Bull (official decree from the Pope) creating a universal feast day.  It was added at that time to the official Catholic liturgical calendar.  Since then, the feast of Our Lady of the Rosary is commemorated on October 7 throughout Christendom.
Where did the Rosary come from?
Tradition attributes the origins of the rosary to St. Dominic. He stated Our Lady presented him with the Rosary and taught him how to pray it.  For more on this history, please click here.
---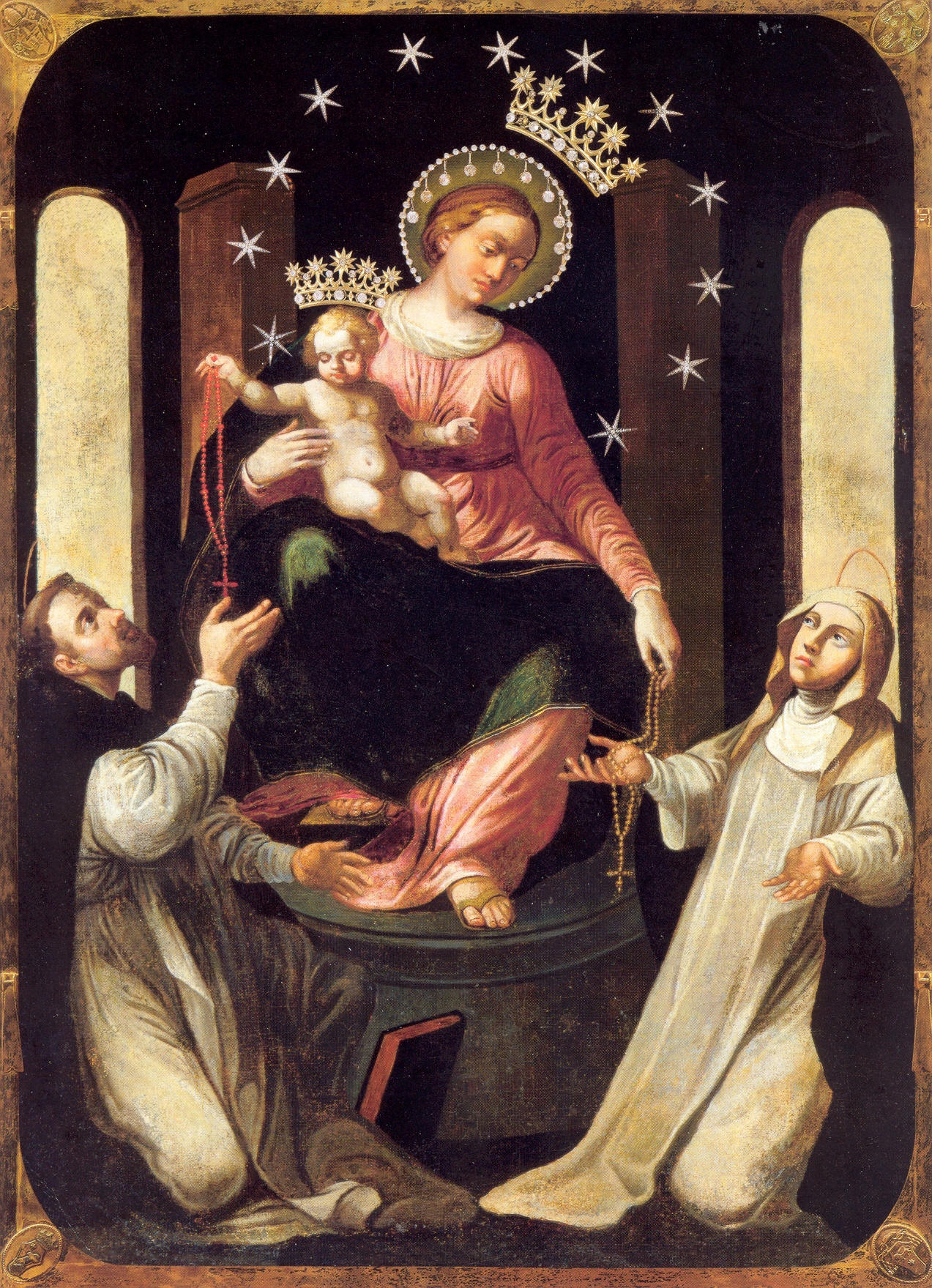 ---
What do Popes say about the Rosary?
October is a wonderful month to begin, renew, or continue a devotion to the Holy Rosary.  By meditating on key moments in the life of our Lord and salvation history, we draw closer to Jesus through Mary.
In fact, several Popes throughout the centuries have called for the daily recitation of the Rosary for various reasons. Below is just a sampling of some of their words over the years.
"The Rosary is a treasure of graces." – Pope Paul V (1605-1621)
"The Rosary is the most excellent form of prayer.  It is the remedy for all our evils, the root of all blessings.  There is no more excellent way of praying." Pope Leo XIII (1878-1903)
"If you want peace in your heart, in your home, in your country, assemble together every night and say the Rosary." – Pope St. Pius X (1903-1914)
"How beautiful is the family that recites the Rosary every evening." – Pope John Paul II (1978-2005)
"Dear young people, I invite you to value this traditional Marian prayer which helps us to understand better the central moments of salvation realized by Christ." – Pope Benedict XVI (2005-2013)
A Special e-Book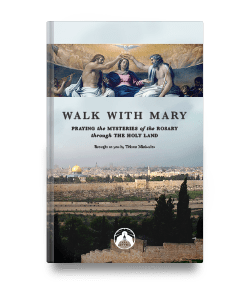 Follow the advice of the Popes as you walk with Mary on a journey through Scripture and the mysteries of the Rosary in the Holy Land.  Remember the sites you saw on your Holy Land pilgrimage, or plan to visit these sites yourself one day. Reflect on the pictures and scripture references of the locations of each of the mysteries as you pray.
---
---