Outside the Box
Explore Unique Destinations and Itineraries
DISCOVER CHRIST IN THE UNCONVENTIONAL
No two pilgrimages are exactly alike. Our Outside the Box pilgrimages highlight lesser-known destinations and are designed for those seeking a pilgrimage unlike any other. Journey with your parish or group and deepen your relationship with Jesus and His Church.

Explore the options below and contact us to customize your experience.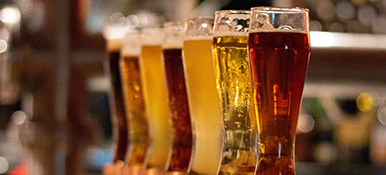 Shrines & Steins
Various monastic orders throughout Belgium and Germany live in their communities in silence, dedicated to the virtues of poverty, chastity, and obedience, praying for the world and all God's people. They are afforded few luxuries in life, one of which is beer. Since the 1500s, the monks have been brewing beer for themselves and others.
view more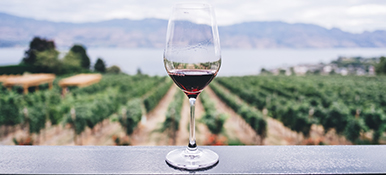 Wines & Shrines
Winemaking has formed an important part of the Church's life since the miracle at Cana. Monasteries and abbeys were integral in providing wine for Eucharistic celebrations throughout the centuries and there are still several throughout Europe continuing this tradition today. Visit these monastic vintners in combination with prayerful explorations of Marian and saintly shrines throughout the region.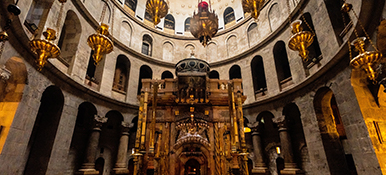 Holy Week, Holy Land
Experience the events of Holy Week in the places they actually happened during Holy Week itself. Walk the Way of the Cross on Good Friday with thousands of believers from all over the world and rejoice like Mary Magdalene, Peter, John, and the other Apostles by the empty tomb on Easter Sunday.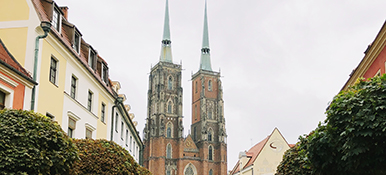 Divine Mercy
Traverse the path of Divine Mercy through Poland and Lithuania, visiting the birthplace and childhood home of St. Faustina Kowalska (the Apostle of Divine Mercy) as well as important sites in the lives of St. John Paul II, Blessed Michael Sopocko, St. Maximillian Kolbe, and more.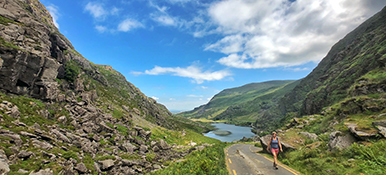 Lough Derg
Often called the toughest pilgrimage in the world, Lough Derg is also known as St. Patrick's Purgatory and the 3-day pilgrimage experience involves a 24-hour vigil, fasting, and communal and private prayer.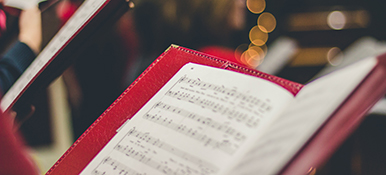 Sacred Music
Travel with your choir to sacred sites around the world. Experience more than just a pilgrimage to sacred sites as you sing praises to the Lord in historic and sacred spaces. Many different locations and routes are available on a pilgrimage exploring and performing the sacred musical traditions of the universal Church.
Choose your own Pilgrimage
Is there another saint or devotion influential in the life of your parish? Or specific shrines and holy sites not on a regular pilgrimage itinerary? Contact us today to fully customize your ideal pilgrimage!
"Tekton Ministries is obviously extremely well-connected with all associated personnel at the pilgrimage locations! I was completely pleased with any and every aspect of this trip. Tekton's planning and administration of our pilgrimage couldn't have been better!"
- Fr. Joseph Klee, Pilgrim from Ohio
Tekton Ministries has been leading Catholic pilgrimages for more than 20 years. We work and listen closely to our priests and pilgrimage leaders to create thoughtfully planned itineraries. We help make the Catholic faith more tangible to your daily life by taking you where the seeds of Catholicism were first planted to be spread across the world. Daily Mass and time for prayerful reflection are important parts of each day's experience.
| | |
| --- | --- |
| | 20+ Years in Ministry |
| | True pilgrimage – not religious tours |
| | Custom-crafted itineraries |
| | Authentic Catholic experiences |
| | Inclusive, competitive pricing |
| | Properly paced itineraries include daily Mass and time for reflection |
| | |
| --- | --- |
| | Only Catholic/Christian guides |
| | Prayerful pre-pilgrimage preparation |
| | Custom guidebooks, name and luggage tags |
| | Local offices and support worldwide |
| | Free pilgrimage promotion materials |
| | Easy online registration means no extra effort for your busy staff |

Outside The Box Pilgrimages
There are currently no pilgrimages for this destination.
Don't worry. You can create your own or fill out the form to be notified when then next pilgrimage is scheduled.