Frequently Asked Questions About Catholic Pilgrimages
A pilgrimage is more than just a Catholic tour – it is an encounter with the living God. Pilgrimage has been part of the Christian tradition for centuries since the earliest Apostles and followers of Christ. Your pilgrimage begins with a spiritual journey to a sacred place and continues to bear fruit for the rest of your life – long after returning home. Visiting places where the saints, Apostles, and Jesus Himself lived and worked can bring you deeper into the stories of the Bible and the Church's history, helping to bring about greater understanding, powerful prayer, healing, and guidance in today's fast-paced and chaotic world.
WHAT IS THE PURPOSE OF PILGRIMAGE?
A pilgrimage serves as a way to grow nearer to Christ by immersing your senses in holy places. When completely surrounded by a site you can see, hear, smell, touch, and even taste, it's so much easier to be placed in the shoes of the holy men and women who have helped carry on the faith throughout the centuries. From these special journeys, new devotions, habits, and desires are born and can be carried with a pilgrim throughout their time on earth.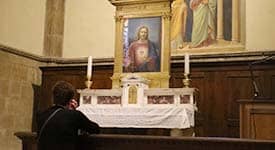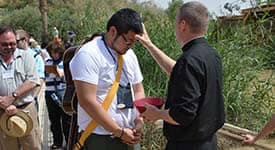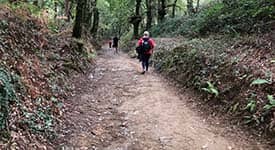 WHAT MAKES OUR PILGRIMAGES CATHOLIC?
Our number one goal at Tekton Ministries is that every pilgrim can concretely encounter Christ on their journey. In order to facilitate this, we help prepare our pilgrims from the time they sign up until after they return home. Upon registering, we send spiritual reflections to our pilgrims' inboxes, followed by booklets and other resources to take abroad on their pilgrimage and to refer to after. When on pilgrimage, we make celebrating Mass in holy sites a priority – providing opportunities daily for the sacraments and time for prayer. All our guides are Catholic or Christian and will provide the best and most knowledgeable services for your needs. Of course, we focus on community during our pilgrimages, allowing ample time and space for the pilgrims on each journey to get to know each other and make beautiful and meaningful memories of their special time together.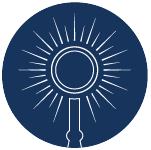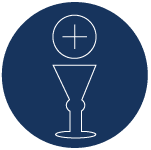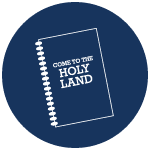 We live in a world where we invest so much in our physical life – health insurance, mental health, gym membership, organic foods, stress-free vacations – but how much do we invest in our spiritual life?

Taking a pilgrimage allows you to step away from the hustle and bustle of your daily life and immerse yourself in a culture and headspace to encounter Christ. Having the intention of growing in faith or retreating from life's chaos invites the Lord to reveal Himself more clearly in your life and provides fruits that will continue to bless you for a lifetime.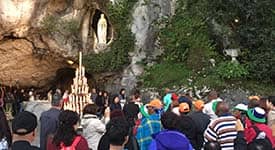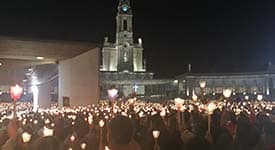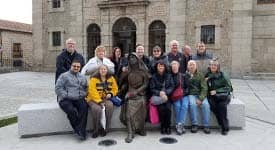 WHAT HAPPENS ON A PILGRIMAGE?
Based on a pilgrimage's itinerary, exact activities and specific sites visited will vary. However, all our pilgrimages have the same basic format:
Daily Mass and prayer
Group meals and opportunities to explore the local cuisine on your own
Tours through holy and cultural sites
Knowledgeable Catholic and Christian guides to accompany you throughout the journey
Opportunities to explore individual interests
Community building with your fellow pilgrims and priest
Airfare, accommodations, and gratuities all included in your final invoice
Preparation emails prior to departure
Personalized booklets to take with you to record notes and memories
Tekton Ministries has been leading Catholic pilgrimages for more than 20 years. We work and listen closely to our priests and pilgrimage leaders to create thoughtfully planned itineraries. We help make the Catholic faith more tangible to your daily life by taking you where the seeds of Catholicism were first planted to be spread across the world. Daily Mass and time for prayerful reflection are important parts of each day's experience.
| | |
| --- | --- |
| | 25+ Years in Ministry |
| | True pilgrimage – not religious tours |
| | Custom-crafted itineraries |
| | Authentic Catholic experiences |
| | Inclusive, competitive pricing |
| | Properly paced itineraries include daily Mass and time for reflection |
| | |
| --- | --- |
| | Only Catholic/Christian guides |
| | Prayerful pre-pilgrimage preparation |
| | Custom guidebooks, name and luggage tags |
| | Local offices and support worldwide |
| | Free pilgrimage promotion materials |
| | Easy online registration means no extra effort for your busy staff |