How to Make the Most of your First Day of Pilgrimage
Andrea J | Last Updated: October 27, 2023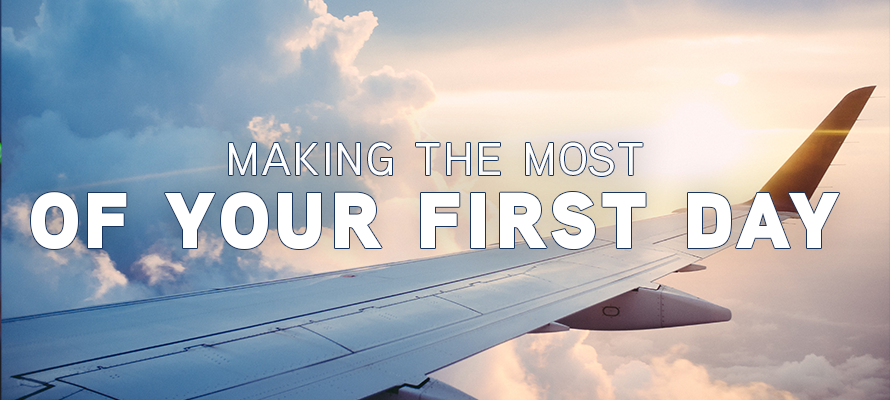 Upon arrival at your pilgrimage destination, many things happen all at once.  You are often immersed in a new language, in a strange airport, trying to stick with your group and/or meet your guide, and all this while typically not having your best night's sleep.  So how do you make the most of this busy first day?
Preparation starts the day before
If you are flying across the Atlantic, your pilgrimage starts the night (or day) before your arrival. You can begin to make the best of your pilgrimage on your flights to your destination.  Though these trans-Atlantic flights are considered overnight flights, it is not a normal night with normal sleep.  Therefore, a few key points to help during this stage are:
Drink plenty of water
Limit caffeine on the flight
Set your watch to your arrival time zone and try to adjust your schedule accordingly
Sleep as much as you can
Take a sleep aid if desired after the evening meal to help you sleep
Eat breakfast in the morning when it is served by the airlines
Arriving at your destination
The best thing to do upon arrival at your destination is to stick with your group and follow directions.  These directions may come from airport employees, or, most commonly, from the signs around the airport.
Important parts of the arrival process:
Passport control
(An exception to this would be if you already landed at an airport within the Schengen zone – which encompasses much of Europe – and then transferred to an intercontinental flight. You would have already gone through passport control at your first European arrival point)
Baggage claim
Customs
Look for your tour manager/guide carrying a Tekton Minstries sign
Other tips for an easier arrival and better day ahead:
Use the restroom when you have a chance. You never know when you might have to wait in a long line for passports or customs – or if your coach gets stuck in traffic on the way to your first destination.
Fill up your reusable water bottle (if the country has potable water and accessible fountains)
Stick with your group, and if you have to stop or use the restroom, make sure you let someone know
If you can't find a restroom before you meet your guide/tour manager, ask them where the nearest one is and let them know you need to use it before boarding the bus
Why can't we just go to the hotel and sleep?
We understand that the journey overseas can be exhausting.  Sometimes, all you want to do is go to the hotel and sleep.  This is actually not in your best interest.  If you do rest on that first afternoon, a quick nap can often turn into a long sleep.  This makes you less likely to feel tired when night actually comes and can set you up for worse jet lag the rest of the pilgrimage.
The best thing to do on the first day is to try to live according to the time zone of your pilgrimage.
Morning arrivals:
If your flight lands before noon, it is too early to check into your hotel.  You will be taken to one or more sites, or perhaps have an overview tour of the city from your motorcoach.  You will stop somewhere for lunch and will probably have time for Mass as a group.  Try to enjoy the sunshine and wake your body up during these daytime hours.  Be sure to continue to drink plenty of water to re-hydrate after the long flight.
Afternoon arrivals:
Depending upon what time in the afternoon you arrive, it may still be too early to check into your hotel.  In that case, you will also see one or more sites and probably have Mass together for the first time as a group.
Evening arrivals:
It could happen that you won't land until very late afternoon or in the evening.  If this is your schedule, you will go directly to the hotel for check-in and dinner.  We still recommend you not go to bed too early, as you don't want to wake up at 2 or 3am unable to fall back asleep.  That would make for a very long next day as well!  Therefore, if you have an early dinner, try to not go to bed right after.
In all cases, your tour manager/guide is there to answer your questions and help you adjust to the pilgrimage.  If you need to use the restroom, or feel you will shortly, feel free to ask when the next bathroom break will be. Likewise, if you really are too exhausted to walk around, ask them if there is a place you can sit and wait for the group to return.
While it may be a tiring and busy first day, we do hope that by setting up your expectations and understanding why we do what we do, you will see that all of our partners overseas are working together to start your pilgrimage off on the right foot, so you can fully enjoy everything that is to come!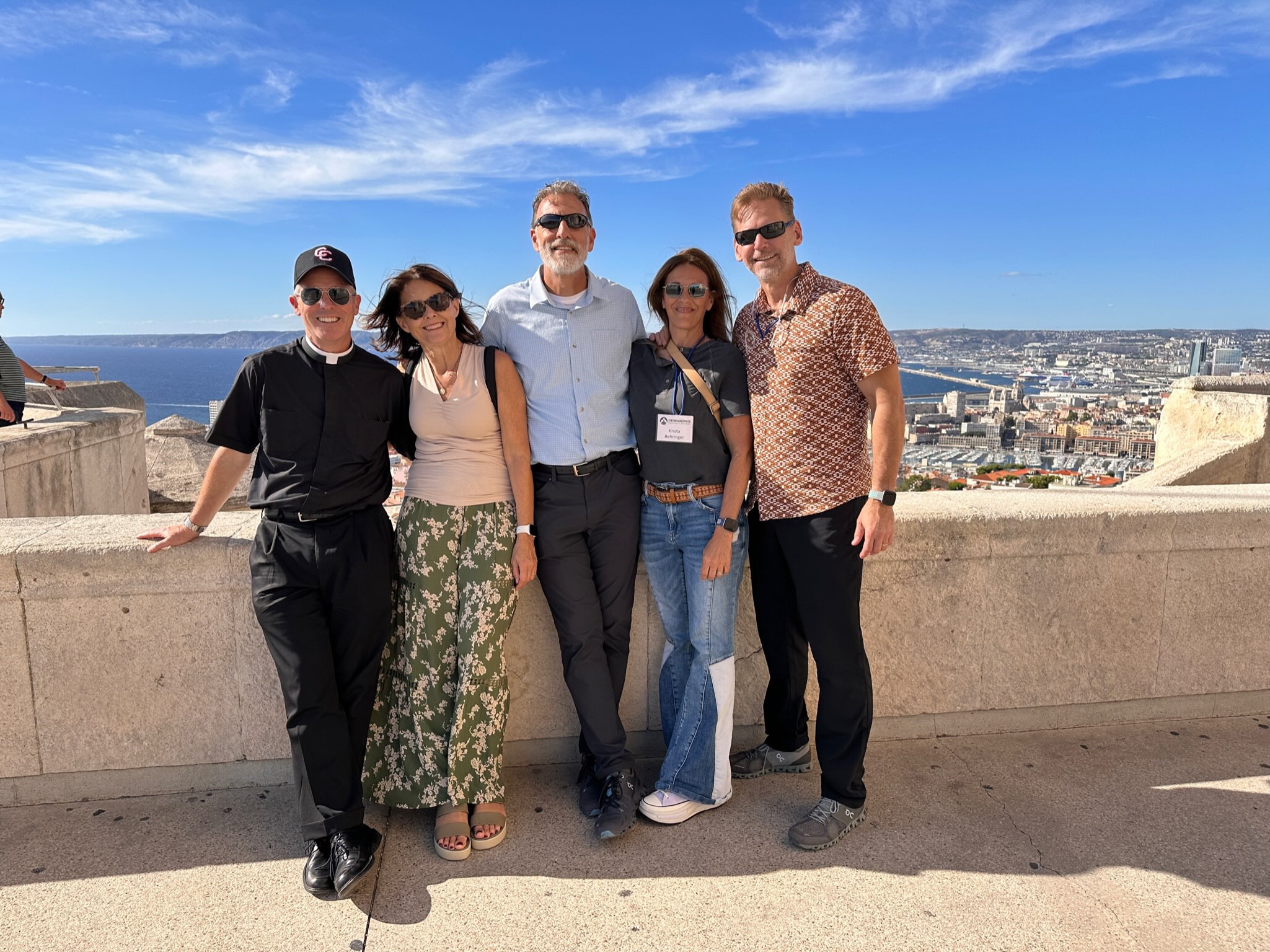 A few pilgrims on the first day of a recent pilgrimage. Getting out in the sun during the day can also help to reset your body clock after traveling through many time zones!
---
---