Walk with St. Paul through modern day Greece and Turkey.
---
You will go where he proclaimed the Gospel through Corinth, Philippi, and Ephesus and many other of the earliest Christian communities of the first two centuries.
Greece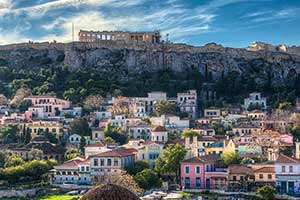 Athens is full of treasures from the ancient world, both academic and architectural. Today it is home to the Cathedral and Patriarch of the Greek Orthodox Church.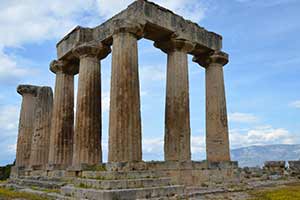 St. Paul lived for two years in Corinth as he evangelized and spread the faith.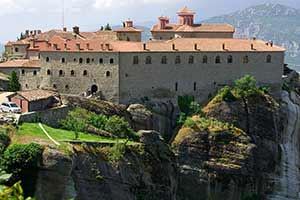 For a thousand years monks have been living on the cliffs at Meteora and 500 years ago they built the seven monasteries that are still there today.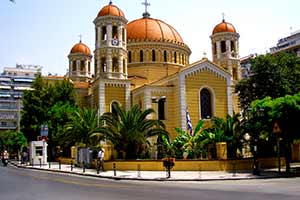 Thessaloniki is another major city where Paul traveled and preached during his ministry. The New Testament letter to the Thessalonians was written to this community.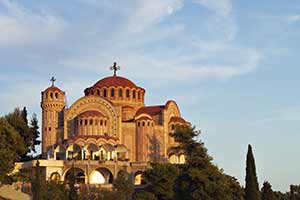 Kavala is the ancient port town where St. Paul first landed in Greece with Timothy and Silas. It was also the first European city to convert to Christianity.
Turkey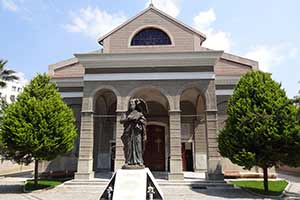 St. John wrote about Izmir (ancient Smyrna) in the book of Revelation and today the Diocese and Cathedral of Izmir are dedicated to him.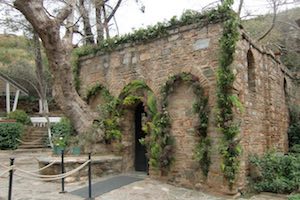 Not far from Kusadasi is the ancient house of Mary, where she was brought by St. John as he was entrusted to her care until her Dormition and assumption into heaven.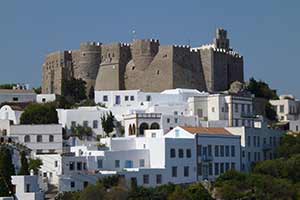 In a cave on this remote island, St. John received the divine revelation recorded in the final book of the Bible.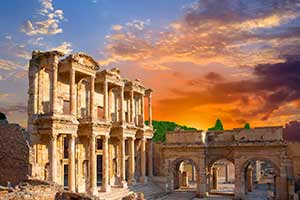 The Temple of Artemis – one of the Seven Wonders of the World – once stood in Ephesus and Paul often preached there to win souls for Christ. Today there are churches at tomb of St. Luke and also at the former tomb of St. John.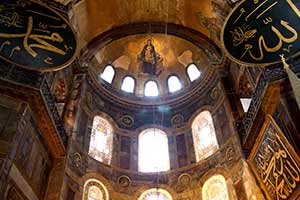 Istanbul's Christian roots are some of the oldest in the world outside of Jerusalem. Come explore the ancient and modern Catholic traditions here.

Upcoming Greece and Turkey Pilgrimages
Pilgrimage Location:
Departure Date:
Return Date:
Price:
Departure City*
Register Now
Download Brochure
Holy Land
November 28, 2017
December 8, 2017
$3,095
New York JFK
Register for this
Pilgrimage Today!
Download
Brochure
2
Italy
December 27, 2017
January 5, 2018
$3,105
Indianapolis
Register for this
Pilgrimage Today!
Download
Brochure
3
Holy Land
January 22, 2018
February 1, 2018
$3,340
Indianapolis
Register for this
Pilgrimage Today!
Download
Brochure
4
Holy Land
January 29, 2018
February 9, 2018
$3,125
Dallas
Waiting List Only
Download
Brochure
5
Holy Land
February 2, 2018
February 12, 2018
$3,995
Indianapolis
Register for this
Pilgrimage Today!
Download
Brochure
6
Holy Land (FOCUS)
March 3, 2018
March 11, 2018
$1,815
New York JFK
Register for this
Pilgrimage Today!

Visit the FOCUS Website
for more information.

7
Italy (FOCUS)
March 3, 2018
March 10, 2018
$970
Land Only
Register for this
Pilgrimage Today!

Visit the FOCUS Website
for more information.

8
Italy
March 8, 2018
March 19, 2018
$3,540
Seattle
Register for this
Pilgrimage Today!
Download
Brochure
9
Italy
March 8, 2018
March 16, 2018
$2,695
Denver
Register for this
Pilgrimage Today!
Download
Brochure
10
France
March 9, 2018
March 18, 2018
$3,355
Cincinnati
Register for this
Pilgrimage Today!
Download
Brochure
11
Holy Land (FOCUS)
March 10, 2018
March 18, 2018
$1,815
New York JFK
Register for this
Pilgrimage Today!

Visit the FOCUS Website
for more information.

12
Italy (FOCUS)
March 10, 2018
March 17, 2018
$970
Land Only
Register for this
Pilgrimage Today!

Visit the FOCUS Website
for more information.

13
Italy
March 16, 2018
March 25, 2017
$2,650
Omaha
Register for this
Pilgrimage Today!
Download
Brochure
14
Italy (FOCUS)
March 17, 2018
March 24, 2018
$970
Land Only
Register for this
Pilgrimage Today!

Visit the FOCUS Website
for more information.

15
Italy (FOCUS)
March 24, 2018
March 31, 2018
$970
Land Only
Register for this
Pilgrimage Today!

Visit the FOCUS Website
for more information.

16
Medjugorje / Fr. Sudac
April 4, 2018
April 14, 2018
$2,495
Chicago
Register for this
Pilgrimage Today!
Download
Brochure
17
Greece and Turkey
April 16, 2018
April 27, 2018
$3,310
Seattle
Register for this
Pilgrimage Today!
Download
Brochure
18
Germany
April 16, 2018
April 27, 2018
$3,675
Indianapolis
Register for this
Pilgrimage Today!
Download
Brochure
19
Holy Land
April 17, 2018
April 28, 2018
$3,135
Boston
Register for this
Pilgrimage Today!
Download
Brochure
20
Medjugorje / Fr. Sudac
April 27, 2018
May 7, 2018
$2,555
Chicago
Register for this
Pilgrimage Today!
Download
Brochure
21
Medjugorje / Fr. Sudac
May 2, 2018
May 12, 2018
$2,515
Chicago
Register for this
Pilgrimage Today!
Download
Brochure
22
Holy Land
May 4, 2018
May 14, 2018
$2,775
JFK
Register for this
Pilgrimage Today!
Download
Brochure
23
Medjugorje
May 11, 2018
May 20, 2018
$1,895
Chicago
Register for this
Pilgrimage Today!
Download
Brochure
24
Holy Land
May 29, 2018
June 8, 2018
$2,530
Tampa
Register for this
Pilgrimage Today!
Download
Brochure
25
Italy
June 4, 2018
June 14, 2018
$3,275
Indianapolis
Register for this
Pilgrimage Today!
Download
Brochure
26
Italy
June 4, 2018
June 15, 2018
$3,795
Lincoln
Register for this
Pilgrimage Today!
Download
Brochure
27
Holy Land
June 19, 2018
June 29, 2018
$3,570
Omaha
Register for this
Pilgrimage Today!
Download
Brochure
28
Holy Land
June 25, 2018
July 5, 2018
$3,395
Cincinnati
Register for this
Pilgrimage Today!
Download
Brochure
29
Holy Land (FOCUS)
July 8, 2018
July 19, 2018
$2,760
New York JFK
Register for this
Pilgrimage Today!

Visit the FOCUS Website
for more information.

30
Italy (FOCUS)
July 11, 2018
July 22, 2018
$2,145
New York JFK
Register for this
Pilgrimage Today!

Visit the FOCUS Website
for more information.

31
Ireland
August 1, 2018
August 8, 2018
$3,895
Denver
Register for this
Pilgrimage Today!
Download
Brochure
32
Ireland
August 21, 2018
August 31, 2018
$TBD
Cincinnati
Register for this
Pilgrimage Today!
Brochure not yet available.
33
Marian Shrines
September 12, 2018
September 23, 2018
$TBD
Omaha / Lincoln
Register for this
Pilgrimage Today!
Brochure not yet available.
34
Holy Land
October 15, 2018
October 26, 2018
$TBD
Indianapolis or Chicago
Register for this
Pilgrimage Today!
Brochure not yet available.
35
Holy Land
October 15, 2018
October 26, 2018
$TBD
Dayton or Cincinnati
Register for this
Pilgrimage Today!
Brochure not yet available.
36
Holy Land
November 27, 2018
December 7, 2018
$TBD
New York JFK
Register for this
Pilgrimage Today!
Brochure not yet available.
37