Lithuania's Beating Heart for Mercy
Bri Campbell | Last Updated: January 20, 2021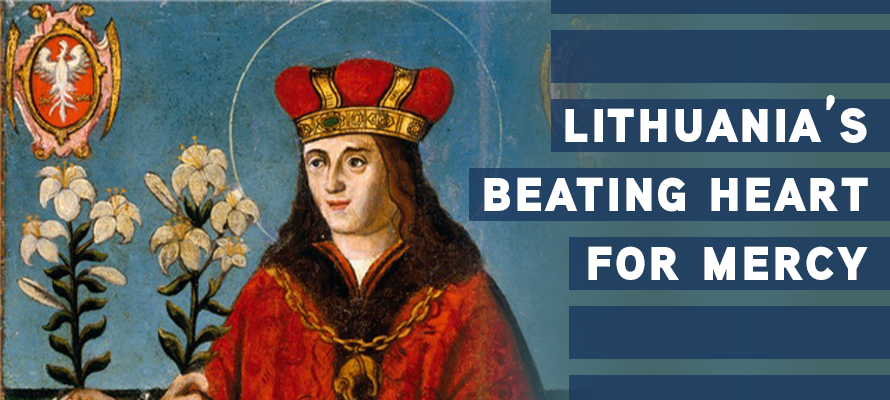 The beating heart of the Lithuanian nation just keeps giving.
It's the title that St. John Paul II gave to this almost forgotten land that helped bring us the Divine Mercy Devotion. St. Faustina spent much of her convent life here; it was the site of the first public veneration of the famous Divine Mercy Image; and one of the greatest saints in Eastern European history, St. Casimir of Poland, is buried here in Vilnius.
St. Casimir, who we celebrate on March 4, died in 1484 from tuberculosis. He was only 26 years old but lived a lifetime performing works of mercy.
His gaze was always fixed on Christ, after spending long nights in prayer reflecting on Christ's Passion


Every day, he watched for the opening of the church doors at dawn.


Discarding his luxurious robes, he wore a hair shirt.


Ignoring his comfortable bed, he slept on the ground.


Despite his ability to seize the Hungarian throne, he refused because it was not rightfully his.


He gave away his possessions to the poor.


Refusing to marry, he chose a life of celibacy against his father's wishes.


His body was found incorrupt 122 years after his death when his remains were transferred to the Vilnius Cathedral.


He loved

th

is hymn

so much he wrote it out in his own hand, asking it to be placed under his head in his casket.


He sang his heart out to Our Lady every day. Even though it wasn't written by him, the song became known as the Prayer of St. Casimir.


The miracles at his tomb would fill an entire book—a dead girl was raised to life, the sick healed, and the blind could see.


One of those miracles also included an apparition of him in the sky leading his army to battle and victory against Russia. All the men testified to seeing St. Casimir appear to rally them when they thought all was lost.
Today, St. Casimir's body lies in the very cathedral that is tied to the Divine Mercy Message of St. Faustina. It is in Vilnius Cathedral where the spiritual director of St. Faustina, Blessed Father Michael Sopoćko received the sacrament of Confirmation and, on June 15, 1914, was ordained a priest. In 1940, in an atmosphere of war, his Lenten homilies on the Passion of Jesus were renowned in Vilnius. Christ mentioned Father Sopoćko's preaching role to St. Faustina in her diary. With the outbreak of World War II, his homilies stressed the message of Divine Mercy just steps away from the tomb of St. Casimir.
St. Casimir is a true Lenten companion for us, illustrating the spiritual acts of mercy and devotion to Christ's passion that we try to live during the season of Lent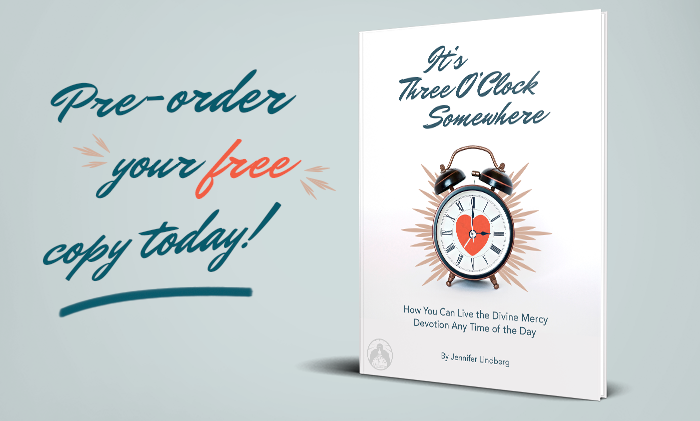 To celebrate how the Divine Mercy helps us grow during the season of Lent, Tekton Ministries is publishing It's Three O'clock Somewhere: How to Live the Divine Mercy Devotion Any Time of Day.
This e-book will be available in April, just in time for the feast of Divine Mercy Sunday. In honor of St. Casimir, we are offering you the chance to pre-order a free copy today!
---