5 Delicious (and Cheap!) Things to Eat in Paris
Stephanie Engelman | Last Updated: February 17, 2023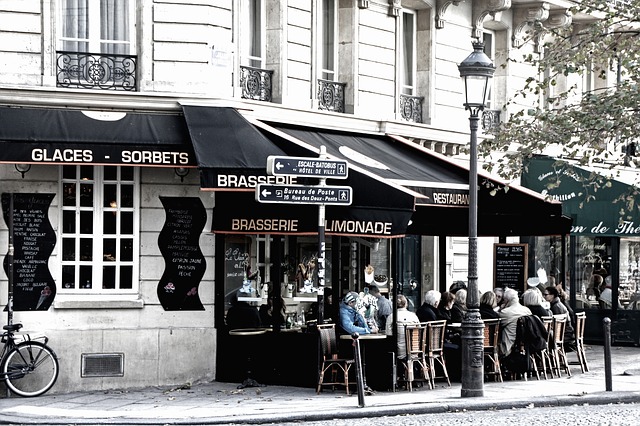 When traveling to France, whether on pilgrimage or personal travel, there is always an opportunity to explore French cuisine, which is one of the richest and most famous in the world. Michelin- rated and 5 star restaurants may not fit everyone's budget, so here are a few of our favorite picks for enjoying great French food on a budget.
Jambon Buerre @ Chez Aline
A simple sandwich which consists of a baguette sliced open, spread with butter and layered with a few slices of ham, the Jambon Buerre is the most popular sandwich in France, with more than 2 million sold every day. As such, it's a "must-try" for all visitors. Restaurant Chez Aline is a popular sandwich destination,  and is purported to have some of the best ham in the city. With fresh baguettes delivered from Maison Landemaine around the corner, you'll enjoy every bite of your simple fare.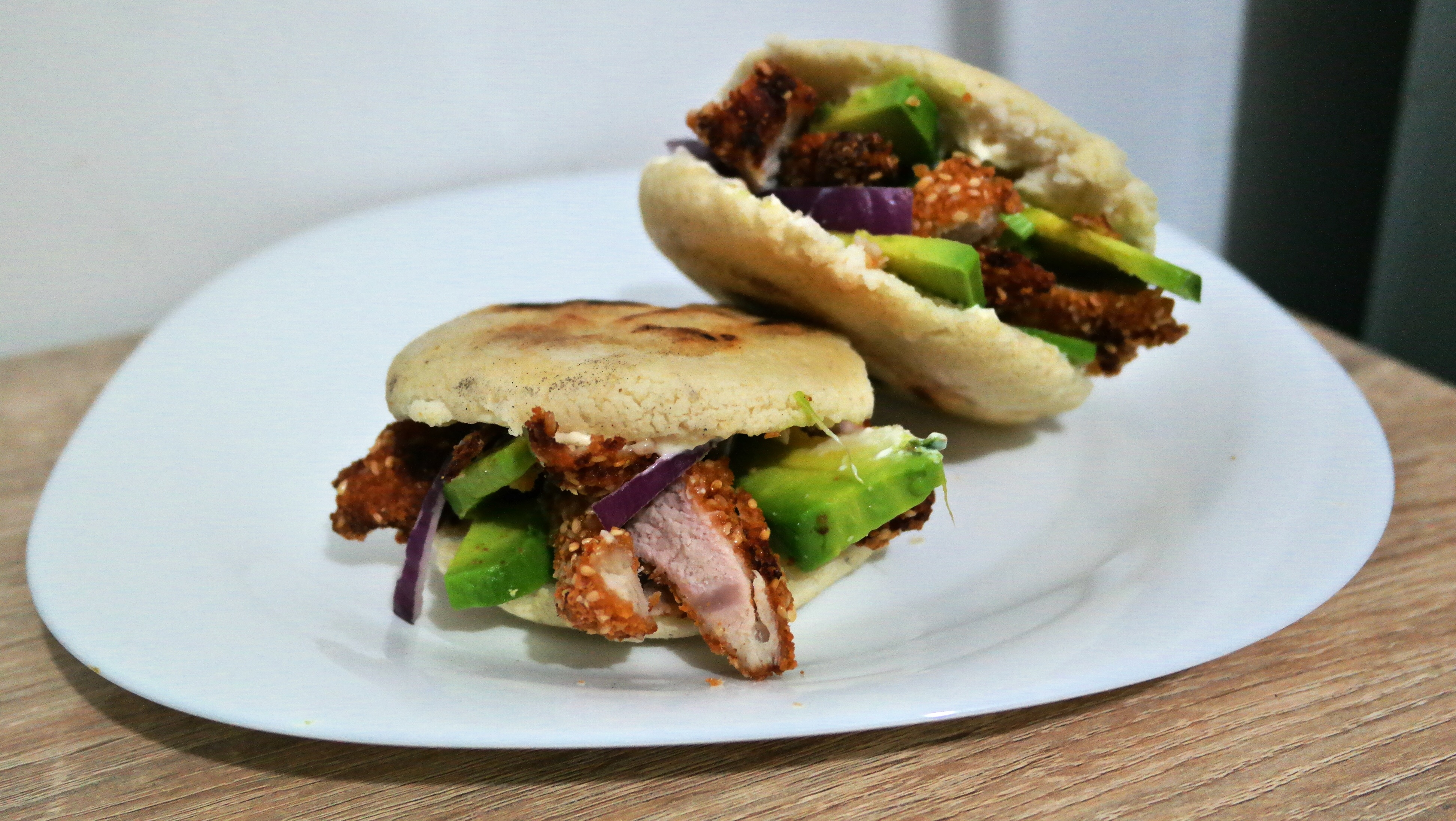 Arepas @ Bululu Arepera
This small restaurant consists of only four tables and a take-out bar. The Venezuelan food is served up quick and tasty, including their wonderful Arepas - stuffed sandwich pockets which are almost like a pita. It's just a ten minute walk north of Sacred Heart, and their menu is both vegetarian- and pocket-book-friendly.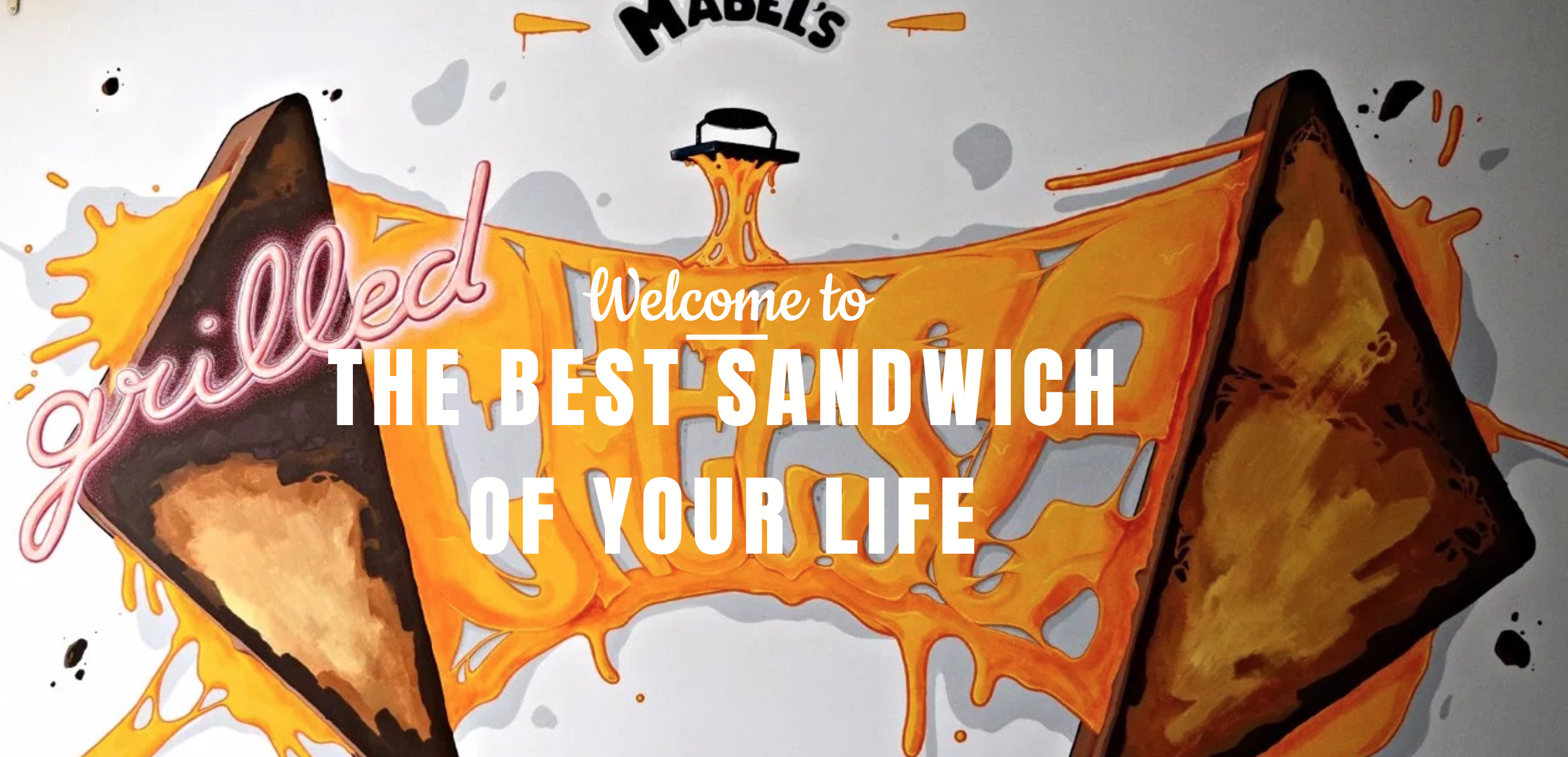 Grilled cheese @ Mabel's Grilled Cheese Shop
Their website proclaims, "Welcome to the best sandwich of your life," and who are we to argue? They know the classic, and they do it right – fresh made bread and the best, most melty cheese you can imagine. Quite possibly the best GC you've had - or will have - in your life. If your tastes run towards a bit more sophistication, you can choose options with pork, turkey, bacon, or tuna. Either way, you won't be disappointed!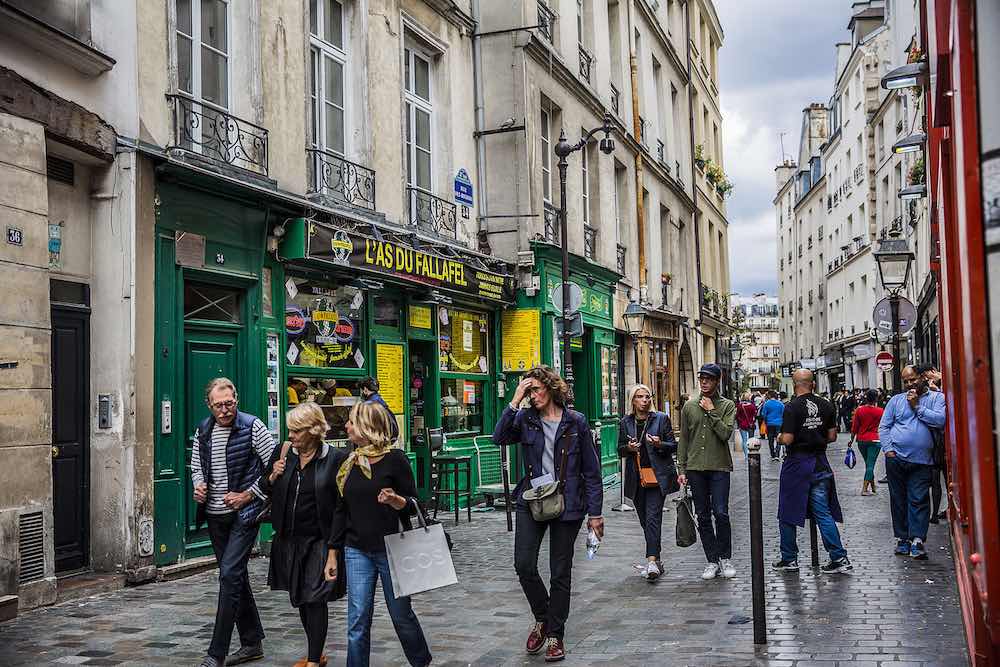 Falafel & Pita on the Rue de Rosiers
Walking down the Rue de Rosiers, you will come to the Jewish district of the city and it may sound and smell like you've stepped into the Middle East. For many immigrants over the centuries, who occasionally want a taste of home, there's no more universally loved Middle Eastern food than falafel. It's cheap and tastes like home. Native Parisians have adopted this as a favorite food as well, and many consider it to be THE original and most popular street food in Paris.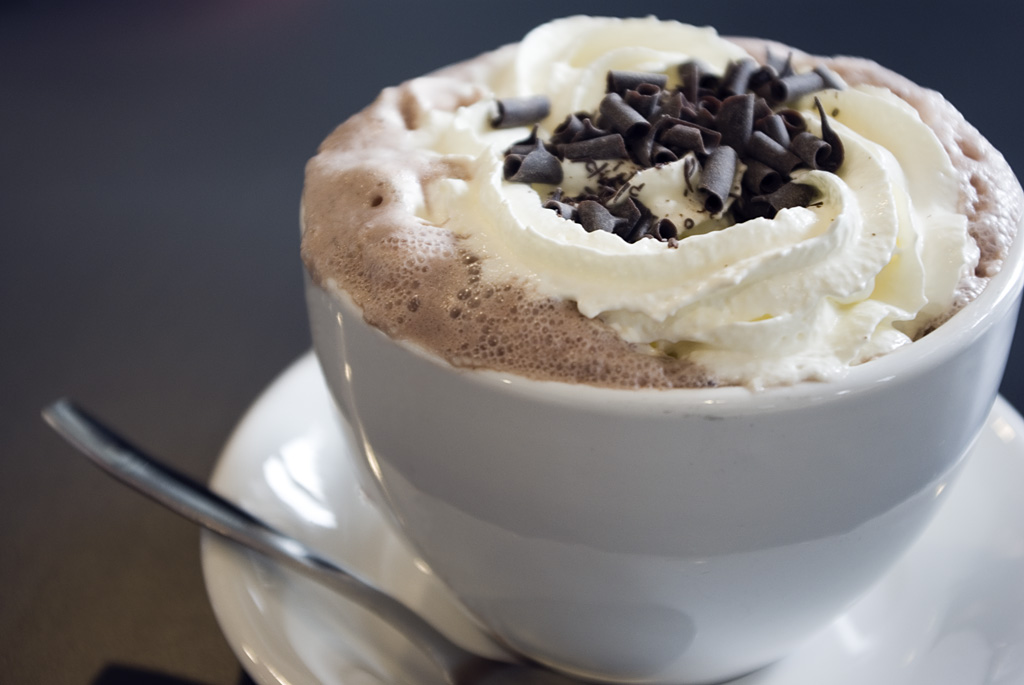 Hot chocolate @ Jaque Genin
For dessert, or an afternoon treat on a cold day, try the hot chocolate and Jaque Genin. The renowned French confectioner opened a sweets shop on the first floor and his laboratory on the second floor, like an eloquent Willy Wonka of sorts.
---