"Where the Word became Flesh"
Andrea J | Last Updated: June 4, 2020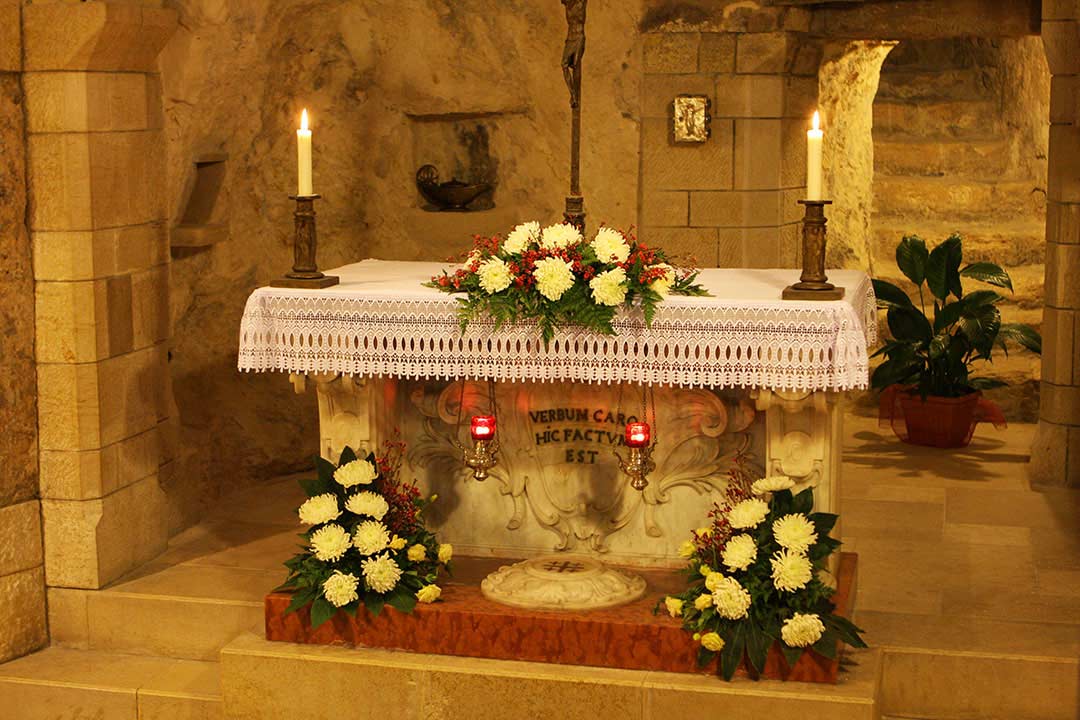 A pilgrimage to the Holy Land is not complete without a visit to the Basilica of the Annunciation in Nazareth. This holy site is where God first humbled Himself to become one of us – where "the Word became flesh and made his dwelling among us" (John 1:14). This remarkable event from our salvation history is especially celebrated every year on March 25.
The Basilica of the Annunciation that one can visit today was consecrated on Sunday, March 23, 1969, though ancient structures honoring the life of Jesus have been in the same spot since before the 4th century.
Today's church was built on the footprint of the Crusader church and honors the unbroken line of veneration of Our Lady by leaving the ancient ruins exposed. Pilgrims to the site today can see the ancient sites pilgrims saw centuries ago. In addition, homage is paid to Mary as Mother of us all by the beautiful mosaics from many countries around the world.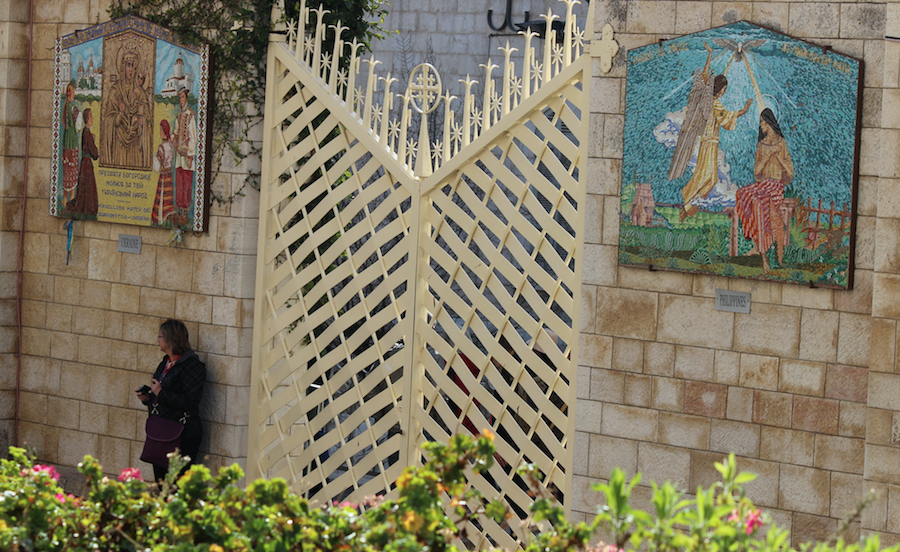 The Grotto, in the lower part of the basilica, houses the hallowed ground where the Mary proclaimed her Fiat: "May it be done unto me according to your word" (Luke 1:38). This grotto contains structures and religious symbols from throughout the centuries. These include columns from the Crusader period marking the exact spots where Mary and the Angel Gabriel stood, as well as the 1730 inscription of John 1:14.
The upper basilica unites seamlessly with the lower basilica through the opening connecting the two. This allows visitors in the upper section to view portions of the lower while worshippers in the grotto have an unobstructed view of the beautiful dome crowning the upper basilica.
A pilgrimage to this site should also include a visit to the nearby 1914 church built in honor of St. Joseph, also known as the Church of the Nutrition. There are accounts of churches on this site since the 7th century and like the Basilica of the Annunciation, this church was also built on the medieval foundation. St. Joseph's church is raised above the original floor, so the crypt containing underground grottos and a mosaic tiled bath can still be seen, further linking today's pilgrims with pilgrims from throughout the centuries.
---