As time goes on, I'm constantly amazed at the connections, relationships, and opportunities that the Lord has made possible in my life. Reflecting on the past, it's so easy to see where the Lord has answered my prayers and moved me along His path by simply putting people in my life.
As you look throughout salvation history, the history of the church, and the lives of the saints, it becomes even more clear that the Lord has a plan for each of us, and part of that plan is helping those around us on their journeys towards heaven.
This rings especially true for the saints, whose vocation we all ultimately strive to achieve: eternity with the Lord in heaven. Each of their vocations on this earth are riddled with the presence of other saints, whose simple "yeses" allowed for even more saints to join their number.
The result of our love for the Lord can have an impact on many of the faithful that will come after us. Our unique responses and roles in this life have a direct effect on those that will follow – and the Lord loves us so much that he places each in their honorable place in time.
As you ponder the ways in which the Lord is looking to love you or share His love with others, here is a chain of saints that directly or indirectly helped one another, and multiple others, grow closer to Christ.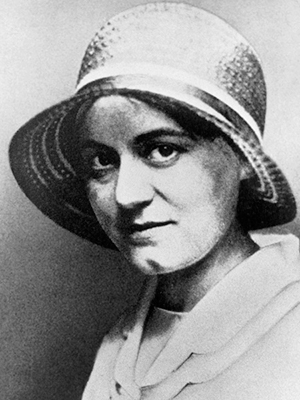 St. Edith Stein/
Teresa Benedicta of the Cross–
martyred in Auschwitz, like St. Maximillian Kolbe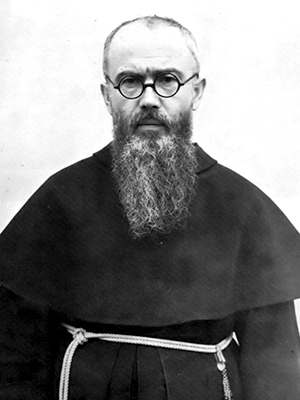 St. Maximilian Kolbe –
student at the Pontifical Gregorian University (Roman College),
which was funded by St. Francis Borgia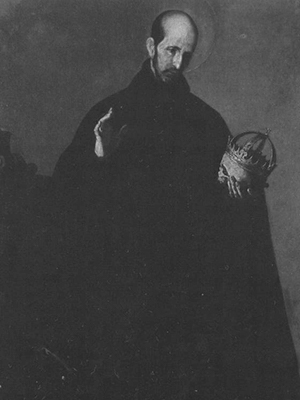 St. Francis Borgia –
felt called to the priesthood after hearing the preaching of St. Peter Faber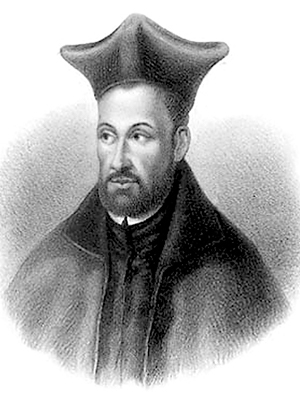 St. Peter Faber –
companion of St. Ignatius of Loyola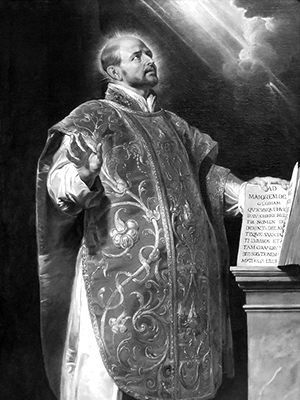 St. Ignatius of Loyola –
college roommate and companion of St. Francis Xavier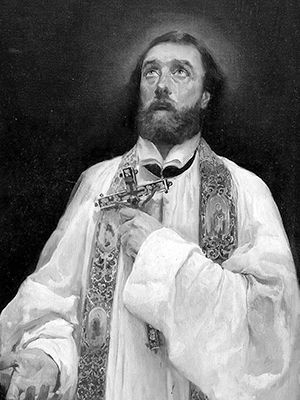 St. Francis Xavier –
co-patron saint of the Archdiocese of Calcutta with St. Teresa of Calcutta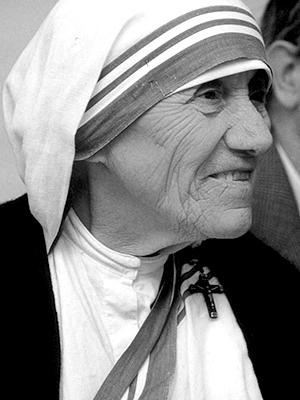 St. Teresa of Calcutta –
friends with St. John Paul II since the 1970s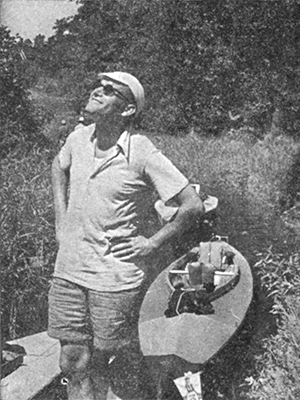 St. John Paul II –
born in Wadowice, the place where St. Raphael died, and would later beatify and canonize him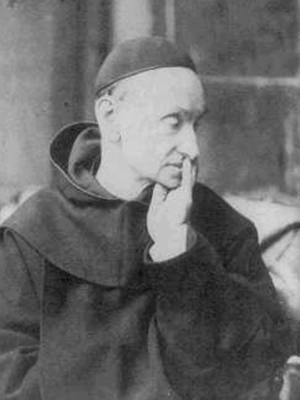 St. Raphael of St. Joseph Kalinowski –
translated St. Therese's Story of a Soul into Polish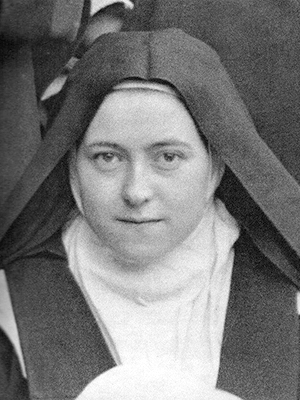 St. Therese of Lisieux –
begged St. Leo to enter Carmel, alongside her father, St. Louis Martin, husband of St. Zelie Martin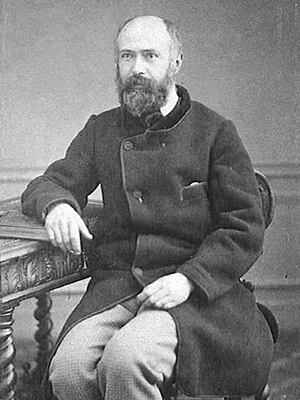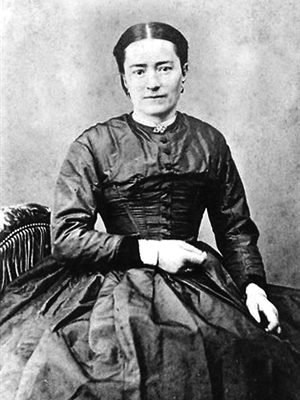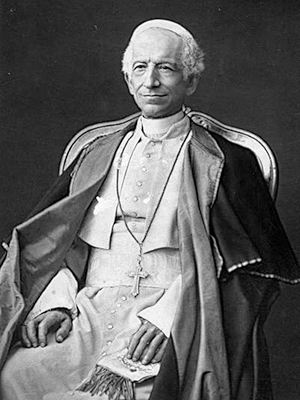 St. Leo XIII –
appointed Bl. Michele Rua as rector major of the Salesian Society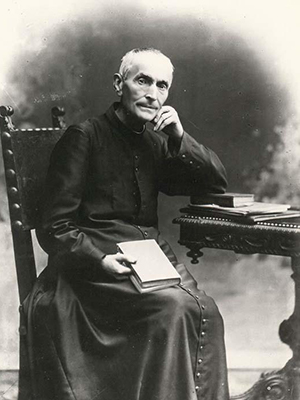 Bl. Michele Rua –
pupil, collaborator, and companion to
St. John Bosco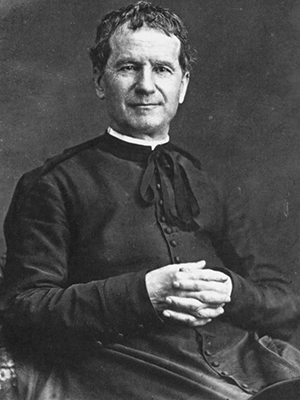 St. John Bosco –
biographer of his mentor, St. Joseph Cafasso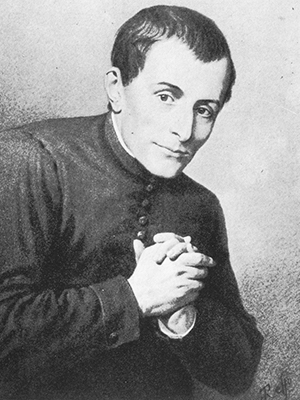 St. Joseph Cafasso –
left all in his will to the Little House of Divine Providence, the religious order founded by St. Giuseppe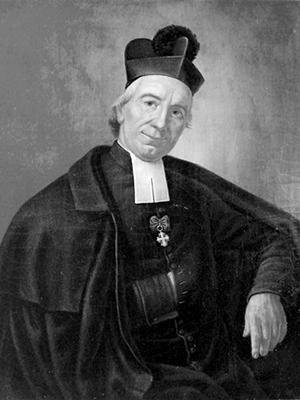 St. Giuseppe Benedetto Cottolengo –
found his calling to live in absolute charity by reading the works of St. Vincent de Paul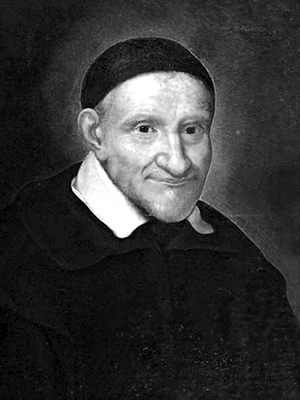 St. Vincent de Paul –
founded the Daughters of Charity, where his friend St. Louise de Marillac served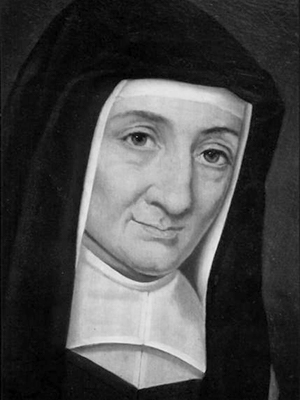 St. Louise de Marillac –
her remains are kept within Rue de Bac, with fellow Daughter, St. Catherine Labouré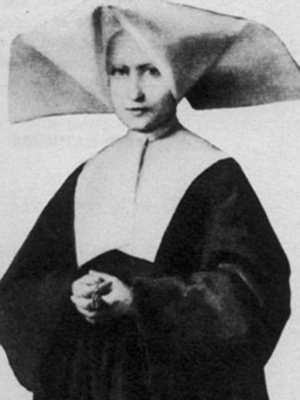 St. Catherine Labouré –
was named after St. Zoe, who's feast day fell on her birth
St. Zoe –
wife to St. Exuperius, the couple were
2nd century Christian martyrs
and slaves of a Turkish Pagan