Beloved, let us love one another,
because love is of God;
everyone who loves is begotten by God and knows God.
Whoever is without love does not know God, for God is love.
In this way the love of God was revealed to us:
God sent his only Son into the world
so that we might have life through him.
In this is love:
not that we have loved God, but that he loved us
and sent his Son as expiation for our sins.
Beloved, if God so loved us,
we also must love one another.
No one has ever seen God.
Yet, if we love one another, God remains in us,
and his love is brought to perfection in us.1 John 4:7-12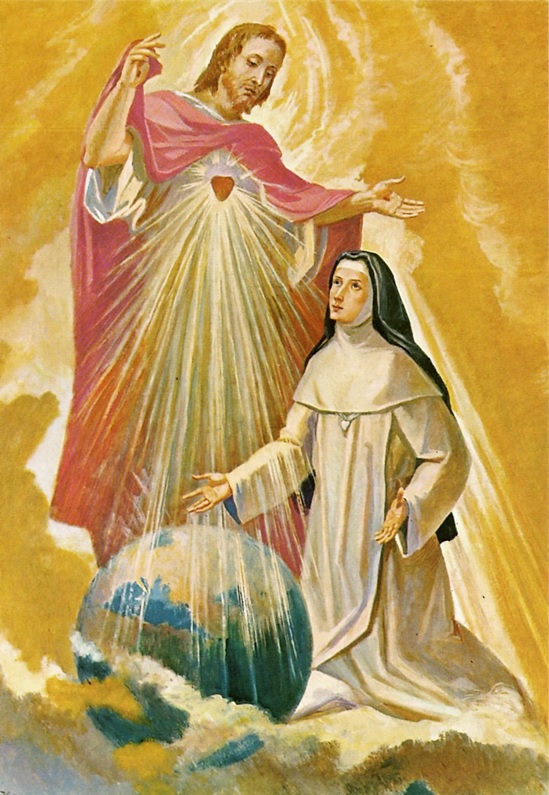 In the late 17th century, Jesus appeared to a young nun, now St. Margaret Mary Alacoque, in the convent of the Visitation Sisters in Paray-le-Monial, France, to speak of his love for all people and to instruct her in the devotion to His Sacred Heart. He said to her, "My Divine Heart is so passionate of love for humanity and in particularly for you that it is not able to contain itself in the flames of this ardent love. Its needs must be spread abroad by means of yourself, and so manifest itself to all to enrich them with the treasures this Heart contains."
St. Margaret Mary shared her visions with her superiors and her confessor. Like many saints graced with special private revelations, she endured hardships due to the unbelief of many around her. However, the sustaining love and graces she received from the Lord were consolation enough for her to persevere in faith until her death in 1690. On her deathbed, she proclaimed: "I need nothing but God, and to lose myself in the heart of Jesus."
A few years after the death of St. Margaret Mary, a local feast day in honor of the Sacred Heart was established. Devotion spread, and it was eventually added to the universal calendar in 1856. This great feast is now celebrated on the Friday following the Octave of Corpus Christi, or nineteen days after Pentecost.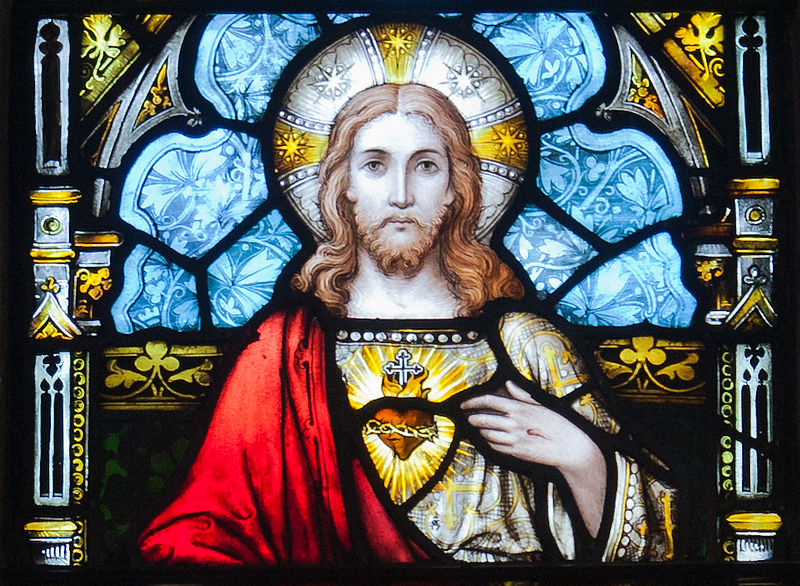 Our Lord so deeply loves everyone in the world and desires that this love be reciprocated. He asked St. Margaret Mary to spread this message to all of mankind, and it is still a timeless message today. At its root, His desire is for holiness and he asks for frequent Confession, Communions, and a greater devotion to Eucharistic Adoration. After asking for a greater devotion Jesus revealed special promises for those who are devoted to His Sacred Heart. These promises include giving them all the graces necessary for their state in life and consoling them in all their troubles. He promises also to be their refuge in life and in death.
Through their devotion to the Sacred Heart of Jesus, people throughout the centuries have grown closer to Him and His great love. And our human love can never outdo the Love our Lord has for each and every one of us.
---
For further reading on the Devotion to the Sacred Heart and for a meditation on the Sacred Heart of Jesus, click here.
Visit the Basilica of the Sacred Heart where the apparitions occurred and venerate St. Margaret Mary and other great Saints when you participate in a pilgrimage to France with Tekton Mnistries.