The Return to the Holy Land
Andrea J | Last Updated: March 24, 2022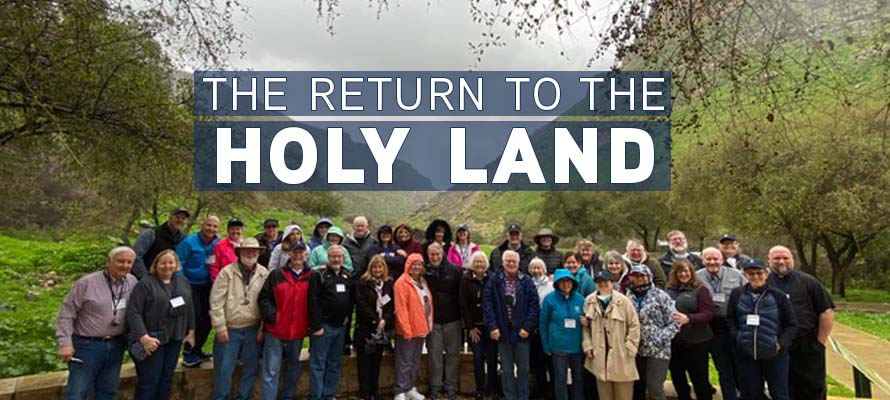 Well, it finally happened. After almost exactly 2 years, which really felt like much longer, we had a pilgrimage group depart for the Holy Land. Though those of us here in the office would have preferred to have gone with them, we have been delighting in their pictures and stories they have shared with us upon their return.
In turn, we are excited to share some of their experiences with you below. With more groups scheduled this year and entry requirements for many countries relaxing in the coming months, we are looking forward to seeing even more of the graces our pilgrims will experience on their upcoming pilgrimages.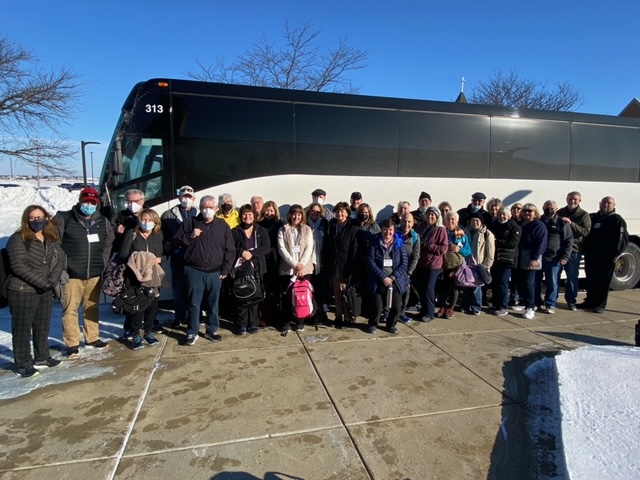 Departing for the airport
"I believe it will be a lifelong journey to wrap my head and heart around all I experienced.  I've only just begun to fit together the faith I've nurtured for a lifetime with what I saw, learned and experienced on this pilgrimage." – Mary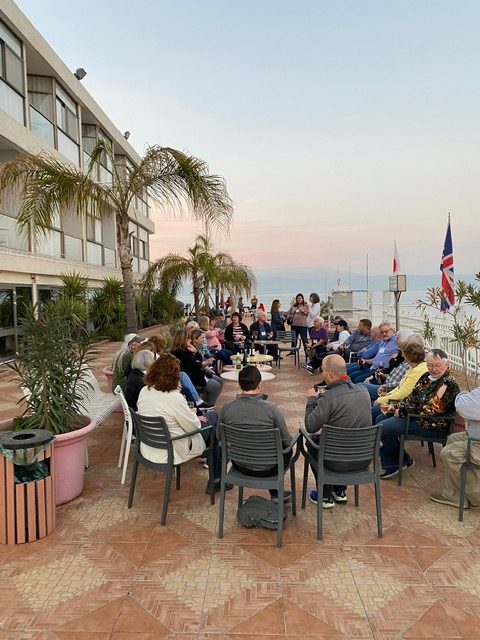 Every night, the pilgrims gathered together to debrief the day and share their experiences. This was at their first hotel along the shores of the Sea of Galilee.
"After seeing the Holy Land, the Bible is new and much more meaningful." – Theresa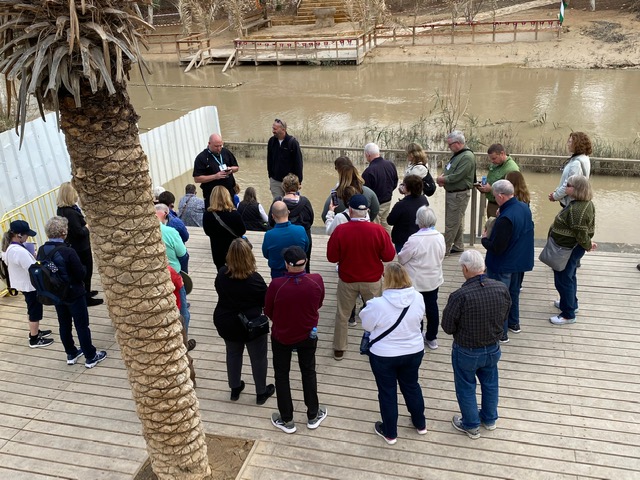 For more than one pilgrim, renewing their baptismal promises at the site of Jesus' baptism was one of the most meaningful parts of their pilgrimage.
"Our guide brought the scriptures to life with his knowledgeable and engaging descriptions of all the holy sites.  He also expertly conveyed historical information necessary to place Biblical events in context." – Farris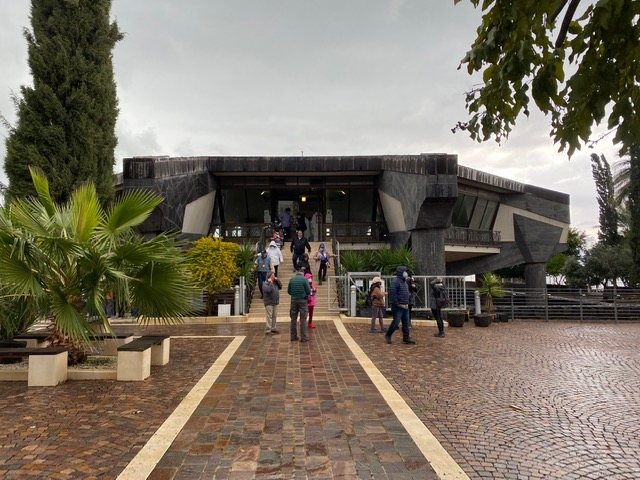 There were very few crowds at many of the sites and the pilgrims enjoyed the extra time for personal prayer this afforded them. To really soak in the atmosphere and reflect upon all that Jesus had done at those sites.
"Our lives will never be the same. The scriptures have a whole new meaning now."  – Deacon Mike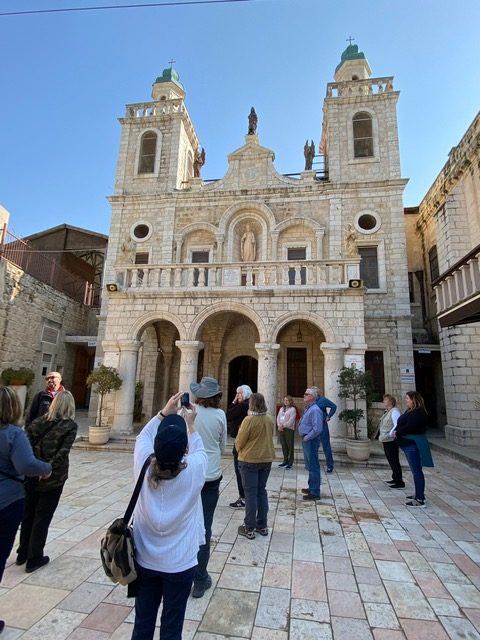 The group had the church at Cana pretty much to themselves.  Married couples were invited to renew their wedding vows at this site of Jesus' first public miracle.
"My faith life has more depth after visiting so holy sites. I have a renewed love for reading and praying with Sacred Scripture." – Father S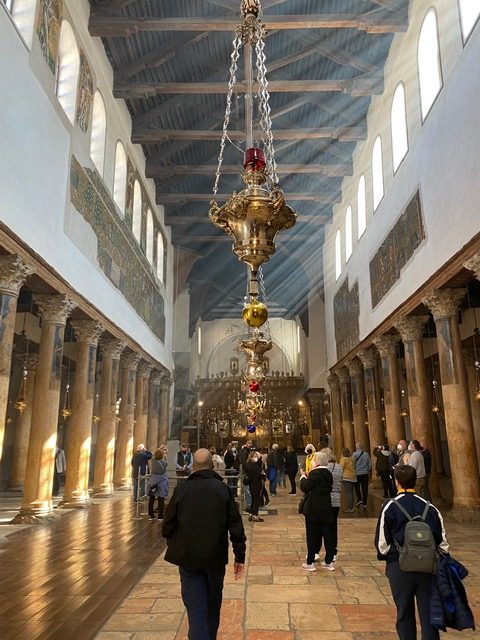 In recent years, with Israel seeing record numbers of pilgrims, visiting the Church of the Nativity was sometimes little more than a brief photo op while being herded through the church like cattle.  On this pilgrimage, the guide asked one of the pilgrims to lead the group in Christmas songs while together in the church. With no other groups behind them urging them on, they were given even more time for individual prayer.
"Every day was a wow factor! Boat ride across the Sea of Galilee. Jesus's Resurrection appearance to the Disciples on the shore of the Sea of Galilee. Visiting Calvary and the empty tomb. Our tour guide was outstanding! Our bus driver was outstanding!" – Robert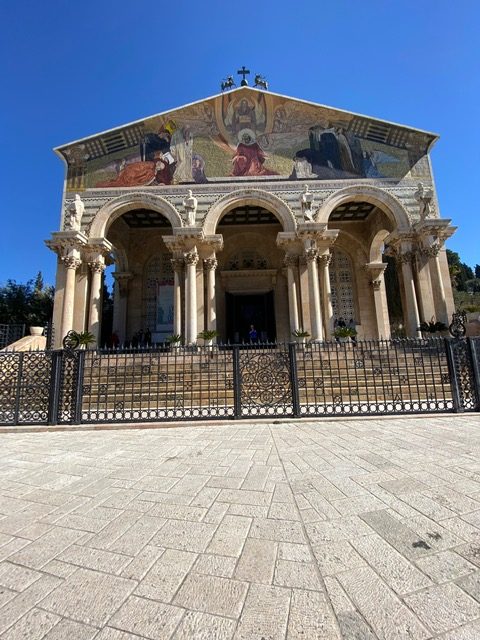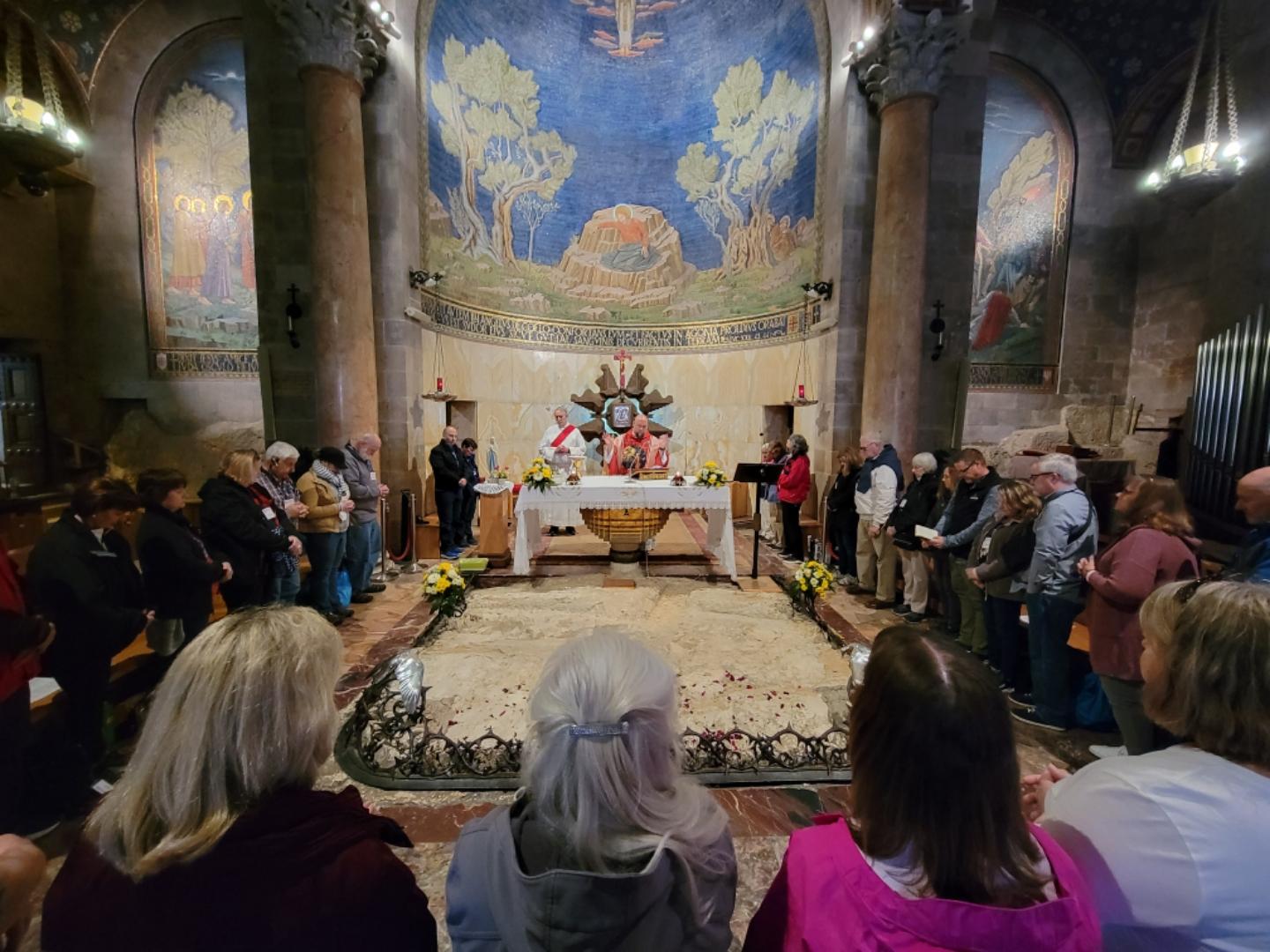 Pilgrims who had traveled to Israel before marveled at the lack of other pushy groups.  Masses seemed more intimate and prayer time more fruitful.  Praying at the Rock of Agony and reflecting on the Lord's Passion were highlights for many of the pilgrims.
"Probably my best Holy Land trip ever. There were few crowds with the opening of Israel to groups. Our guide was incredible with so much historical, biblical, and spiritual insight. We also had a terrific bus driver. Hotel accommodations were great as were the meals in the hotels. The schedule was full, but there was also time for reflection at the sites." – Lisa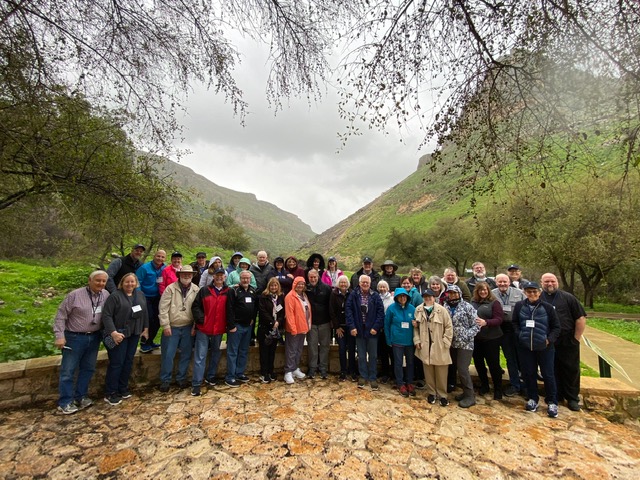 We have been so blessed by the opportunity to accompany this group on their pilgrimage journey. We continue to pray for them (and all our pilgrims) as they  "unpack" all of the graces of their pilgrimage.
---