R R | Last Updated: January 7, 2021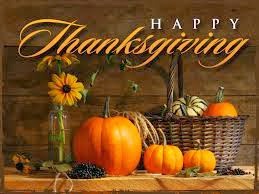 In all circumstances, give thanks, for this is the will of God for you in Christ Jesus.
- 1 Thessalonians 5:18
This Gospel Acclamation for Thanksgiving Day can be a challenge at times. There may be parts of our lives for which we are not thankful – death, destruction, uncertainty, violence, sadness, hurt – and even thinking of giving thanks in times like these can seem absurd.

But what if the overall message isn't to necessarily give thanks for these parts, but to give thanks despite these parts?

In death, there is promise of new life in Christ – thanks be to God. After destruction comes an opportunity to rebuild – thanks be to God. Uncertainty draws us to depend more fully on the only One who provides 100% certainty - thanks be to God.

And no matter what we are going through, or how much hurt we suffer, we have a Savior who came to us to suffer with and for us, and who understands our pain – thanks be to God.

So each year, on Thanksgiving Day, when we proclaim this Scripture aloud, let us dwell on the sheer goodness and love of God and take it beyond just one day into all corners of our lives so that we can fully live out the will of the Lord.
---