Andrea J | Last Updated: June 4, 2020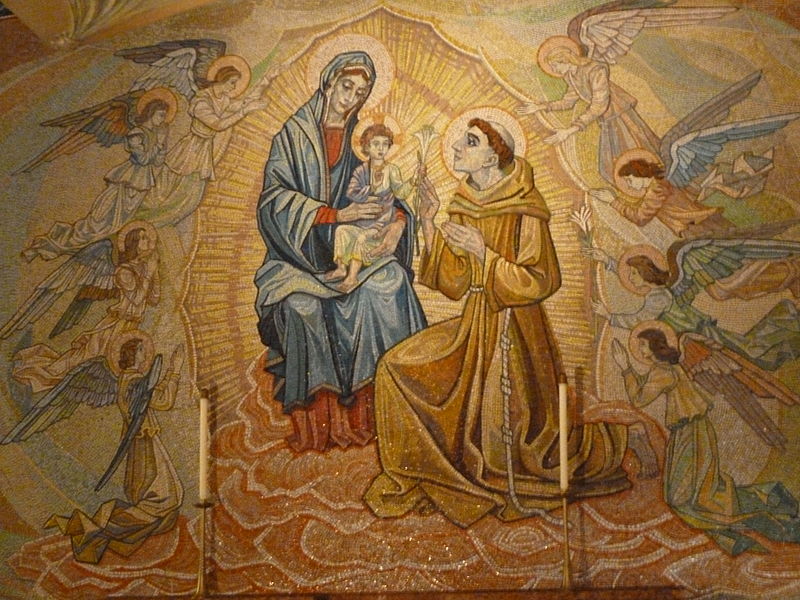 St. Anthony of Padua was baptized "Ferdinand" in Lisbon, Portugal. When he was only fifteen years old, Ferdinand joined the Augustinians. He completed his formation at the abbey in Coimbra, where he was ordained a priest at the age of 25. During his time in Coimbra, he met some Franciscan friars and was drawn to their simple lifestyle and zeal for the faith. These Franciscans were martyred shortly after he grew to know them. Their relics were brought to a local church, where Ferdinand venerated them, and grew in his desire to join the Franciscans. He appealed to his superiors and was released from his obligations as an Augustinian. After he entered the Franciscan order, Ferdinand took on the new religious name of Anthony, after St. Anthony of the desert.
Anthony had every intention of becoming a martyr for the faith, like his first Franciscan friends. However, poor health prevented this travelling-preacher lifestyle and after a few different assignments, he finally settled in a small hermitage in Montepaolo, Italy. Shortly thereafter, he was ordered by his superior to preach in front of a large crowd and earned renown as a great preacher and teacher. He felt a deep connection to the people and Church in Padua, Northern Italy, and it was there he was buried upon his death on June 13, 1231.
Less than one year after his death – a very short time for the Church – Anthony was canonized a Saint. His numerous writings, intended to help others create sermons to teach the faithful, were numerous and educational enough that in 1946 he was declared a Doctor of Church. He is now known as Doctor Evangelicus, or the Evangelical Doctor.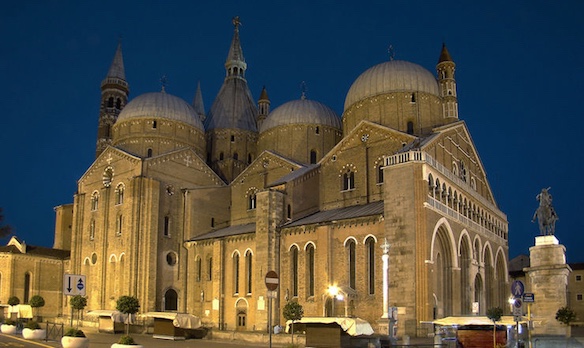 During Anthony's time in Padua, the Franciscan community lived at the small church of Santa Maria Mater Domini. This church was later incorporated into the current Basilica of Saint Anthony of Padua. It is now one of the the most notable monuments in the city of Padua.
This large, Romanesque building has a Gothic interior, featuring nine distinct chapels.
One of these, the Chapel of the Relics contains, amongst many other relics, the incorrupt tongue of Saint Anthony: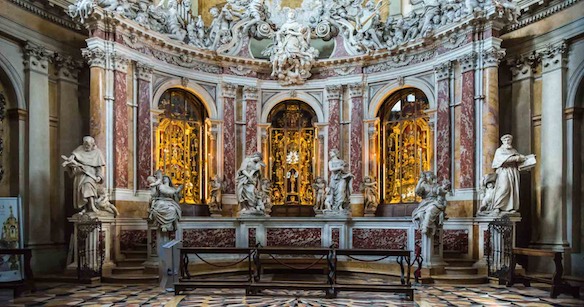 Another chapel features the altar and tomb of Saint Anthony himself: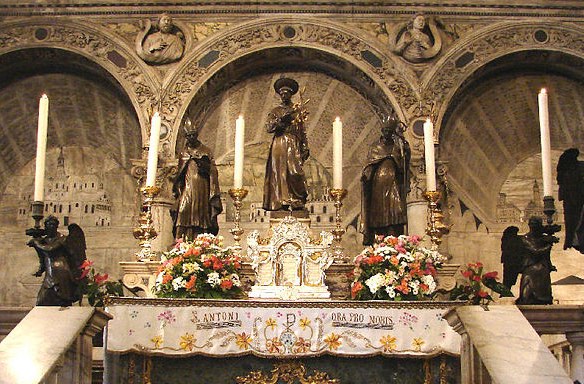 ---