The Town Built on a Miracle – Our Lady of Knock Shrine, Ireland
Richard Sontag | Last Updated: February 17, 2023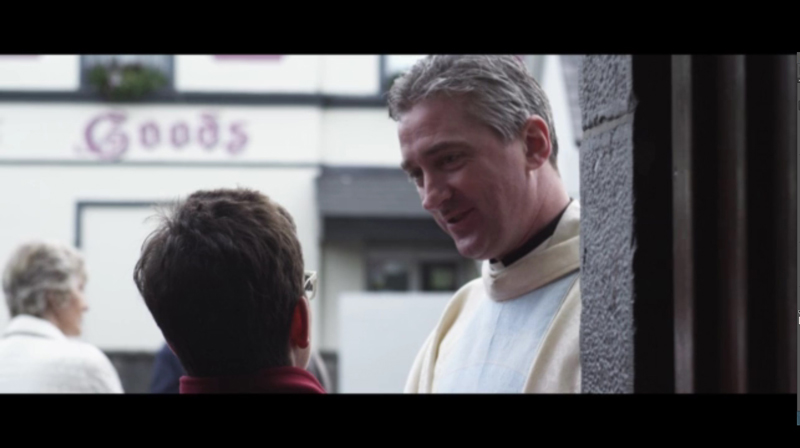 Our friends and partners at the Catholic Irish Shrine of Our Lady of Knock have asked us to help them promote and raise funds for the final stages of their video documentary about the approved Marian apparition pilgrimage site.  So we obliged.  Enjoy; and consider making a pilgrimage with us to Ireland and/or donation to the project.
Here is more information about the project and the group producing it follow.
Knock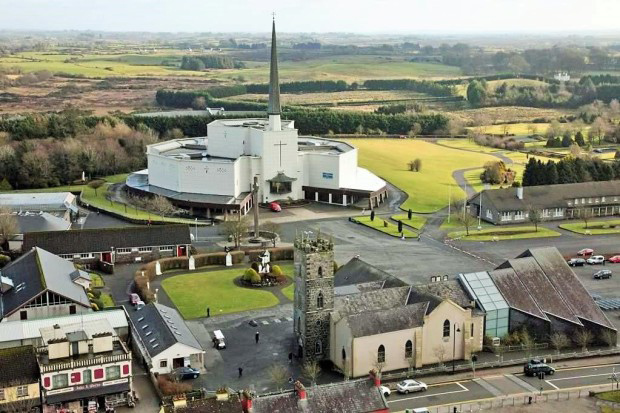 (indiegogo.com) One dark evening in 1879 in the village of Knock, something extraordinary happened. Fifteen villagers witnessed a vision of the Virgin Mary. The town was declared a Marian Shrine and the future of this tiny, rural hamlet was changed forever.
Filming for Knock the Film began bright and early Sunday morning at 7:30am, with the arrival of 178 American visitors direct from JFK New York – the first ever transatlantic pilgrimage – and with your help we'll be shooting up to and including Easter 2016.
With a multi-million euro restoration project underway, a plane full of Americans touching down, and thousands of faithful seeking a miracle, Knock the Film asks the question, can a tiny, rural Irish town become the new Lourdes?
At the core of this documentary is an exploration of religion in Ireland. Does it have a place anymore? In an Ireland where marriage equality was passed overwhelmingly and where there are movements beginning to repeal the eighth amendment and end church patronage within education, who are the 1.6 million visitors who travel to Knock every year? What draws them to this place?
We meet romantics searching for the perfect partner at the Knock Marriage Bureau, addicts seeking salvation, Travellers walking barefoot for days, curious Muslims from Ballyhaunis, and the sick looking for a miracle cure.
As we follow the modernisation of Knock, we explore different attitudes to faith, belief and the basic human need for hope. What meaning does a place like Knock hold in twenty-first century Ireland? Is this tiny town a throwback to times gone by, a relic of an older Ireland, or does it offer a beacon of hope?
HOW YOU CAN HELP MAKE KNOCK HAPPEN!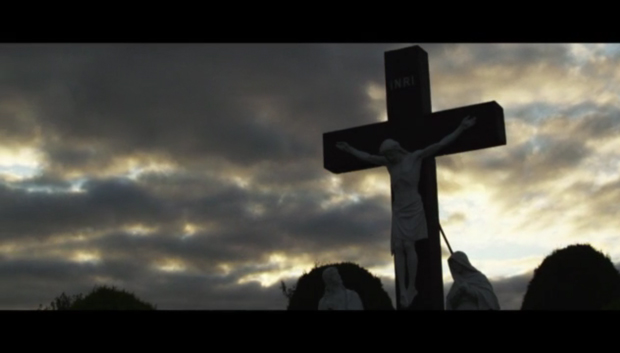 Thanks to RTÉ (Ireland's national broadcaster) and the Broadcast Authority of Ireland, we have financed the Irish shoot and production costs. We are almost fully funded. However, in order to tell the international story of Knock, we are asking for YOUR help.
Filming for Knock began in August 2015 and continues to Easter 2016. Our goal is to reach €70,000 in just 36 days. It may sound like nothing short of a miracle, but we believe that – with your help – we can do it.
WE NEED YOUR HELP TODAY!
All funds raised from this campaign will be put towards telling the overseas portion of our story. We are committed to exploring this international angle, and the filmmakers have already self-funded initial filming in New York City last March, and an Italian shoot in July.
We know that €70,000 sounds like a lot of money, because, quite simply, it is. Filming observationally requires spending time in these places, getting to know people, searching out the most compelling stories, gaining trust. Though we work as a tight unit; flights, travel, accommodation, research, shoot and edit costs all add up. As well as this, donations are subject to VAT, so we have had to factor all taxes into our fundraising goal.
This is why your donation is so important.
Our previous feature documentary One Million Dubliners was one of the most successful Irish documentaries in recent years.
We have been lucky enough to win numerous awards, from the Best Irish Feature Documentary at the Galway Film Fleadh – the very first screening of One Million Dubliners, to the Best Irish Film of the Year in the Irish Times, along with an Irish Film and Television Award, a Sandford St. Martin Trust Award for Best Religious TV (UK).
The film has travelled around the world, and this summer has screened across North America – in Baton Rouge, Rhode Island, Seattle, Montreal, San Francisco and Vancouver.
We hope Knock the Film will go on to be even more successful.
THE TEAM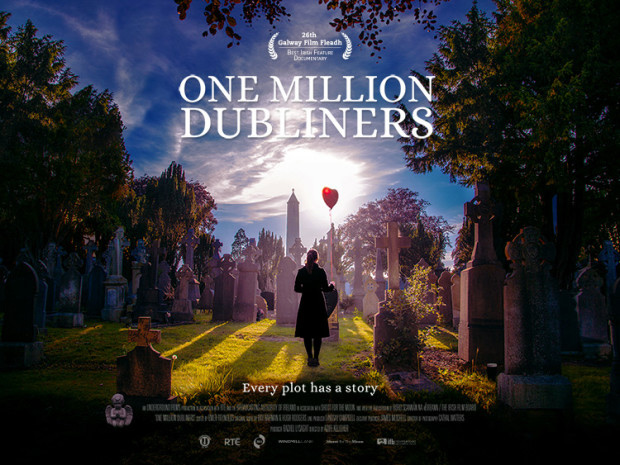 At Underground Films, we make films that engage the mind as well as the heart. Based in Dublin, Ireland, we produce high-end documentary and feature films for the international theatrical and television markets. Our content is recognised for its audience engagement, superior production values, and strong social impact. We believe that great stories not only entertain, but also have the power to change the world and how we look at it.
Our films inspire words and action, most notably the raising of environmental concerns in the Irish and Norwegian parliaments in response to The Pipe, the hailing of Patrick's Day by critics as 'a film that may change the way we view mental illness,' and an 87% increase in visitor numbers to Glasnevin Museum after the release of One Million Dubliners (from the same team that now brings you Knock).
Internationally, Underground Films' productions have been selected for many prestigious awards and festivals, including the Toronto International Film Festival, the Cinema for Peace Award, the Grierson Awards, SXSW, and the Berlin International Film Festival. Cumulatively, our films have won forty-eight industry-recognised awards across four continents, including six IFTAs (Irish Film & Television Awards) and the Human Rights Film Award.
Knock is director Aoife Kelleher's second film. Her first feature documentary, One Million Dubliners has been hugely successful, winning film festival awards from Galway to London to Boston, trending #1 on Twitter, and putting Glasnevin Museum in the #1 spot on TripAdvisor's Things to Do in Dublin. Knock is Aoife's second feature documentary, and with your help, we'll take it global!
JOIN OUR COMMUNITY!
We are inviting you to become a part of the Knock community. Make sure to visit our Facebook and Twitter pages and the official film webpage for all the latest updates from the filmmaking process. And while you're there, we'd love if you'd share your own stories of faith with us. This is a film about belief and hope, about miracles both great and small, and we would love to hear your stories. Whether you have experienced a miracle in your life or you have recently discovered spirituality, share it with us and the rest of the Knock family.
---