This coming spring, one of our pilgrimage groups will visit Subiaco, Italy. While this small town is often overlooked as a pilgrimage destination, it is well worth the short hour's drive from Rome to see several historical and spiritual treasures.
Sacro Speco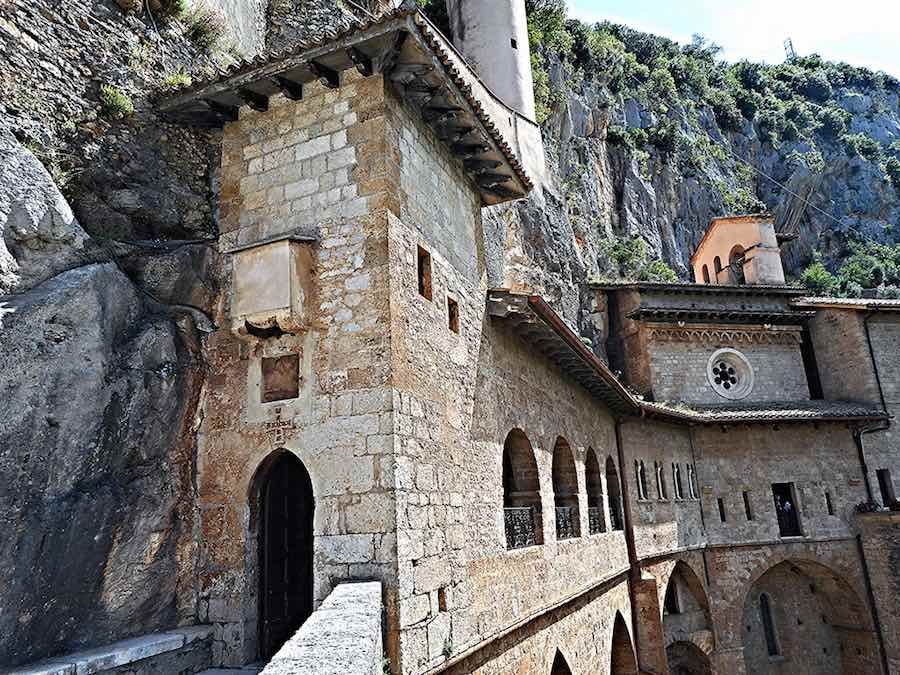 Nestled in the hillside above the peaceful town, you'll find Sacro Speco – the cave to which St. Benedict retreated after being horrified by the sinful nature of the university he'd attended. Immersed in solitude, St. Benedict lived in the cave for three years, surviving on scraps of food lowered down to him by Romanus, a monk from the nearby monastery. The cave is now enshrined by Subiaco Monastery, which remains an active Monastery which welcomes visitors to pray and reflect on the life and asceticism of St. Benedict while enjoying the beautiful setting and medieval frescoes which adorn the church. 
Abbey of St. Scholastica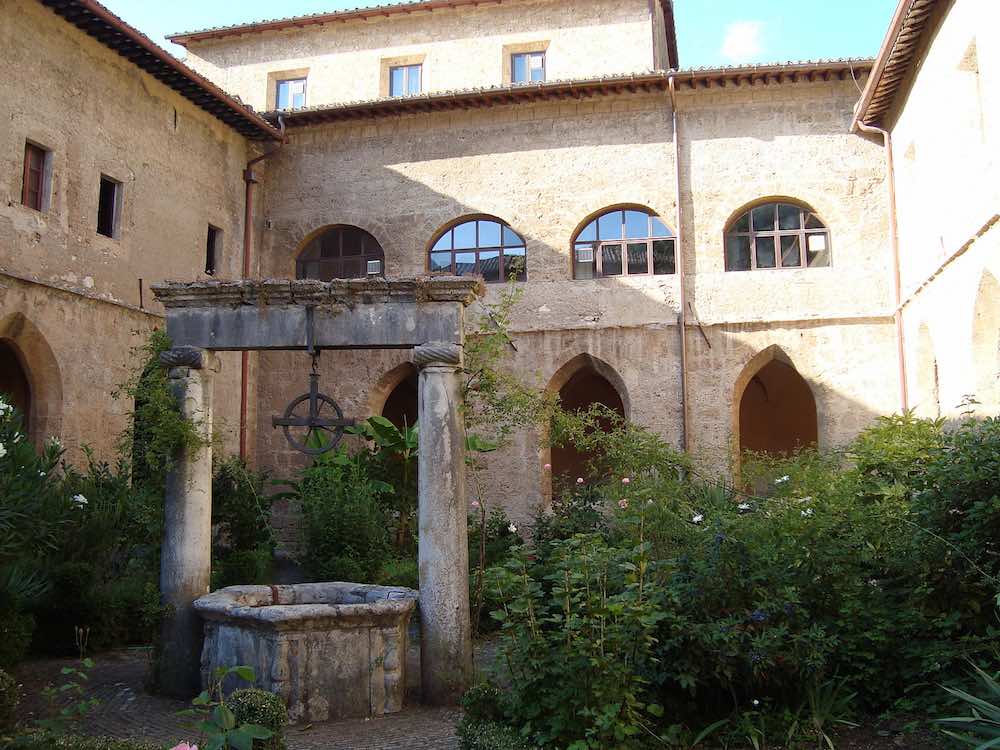 Another favorite pilgrimage stop is the Abbey of St. Scholastica, founded by St. Benedict and named after his sister, who was herself a monastic. The Abbey is one of thirteen in the area, and was destroyed and rebuilt several times. Today's Abbey consists of several buildings which were built between the 12th and 18th centuries.
Other Sites

Winding through cobbled streets you'll pass new and old buildings, pop-up markets, bars, and a few stray cats. Visit the Basilica of Sant'Andrea, a beautiful church inconspicuously nestled in the town. A short walk up the hill to La Cantina de Borgia for lunch will give you a view of the Rocca di Borgia – the villa where Cardinal Rodrigo Borgia (Pope Alexander VI) lived along with his notorious daughter Lucrezia Borgia. Or, since the restaurant receives mixed reviews, take a picnic lunch about a mile outside of town to see the remains of Nero's villa, which would have been one of the more remarkable constructions of ancient Rome.
If adventure, history, and spirituality appeal to you, consider joining one of our pilgrimages to Italy. While not every group will visit Subiaco, you can be assured that each group – and each pilgrim – will be enriched in many ways as they journey through Rome and the Italian country side! To view our upcoming pilgrimages to Italy, click here!