Medjugorje
Pilgrimages & Pilgrimage Retreats
---
50px"]

Every year, nestled in the hills of Herzegovina and Bosnia, Medjugorje attracts thousands of pilgrims. Each person makes their own journey and each person has a unique story of why they feel called to this little village in eastern Europe.
The Story of Medjugorje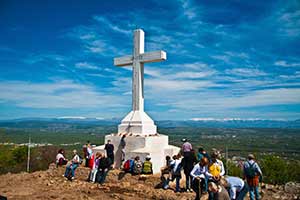 Since 1981, in a small village in Bosnia-Herzegovina named Medjugorje, the Blessed Virgin Mary has been appearing and giving messages to the world. Her message is one of peace and to draw believers closer to her Son.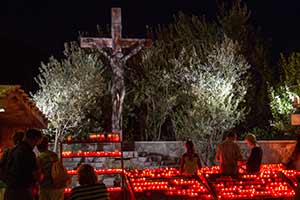 Our Lady asks us to focus on the "Five Stones" to combat sin and error in our lives: Eucharist, Prayer, Fasting, Scripture, and Confession.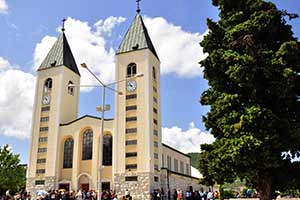 Since 1981 Ann has been a first-hand witness to the apparitions. Now, she serves as interpreter for the visionaries, as well as pilgrimage and retreat leader for groups coming to Medjugorje.

The Vatican's Response to Medjugorje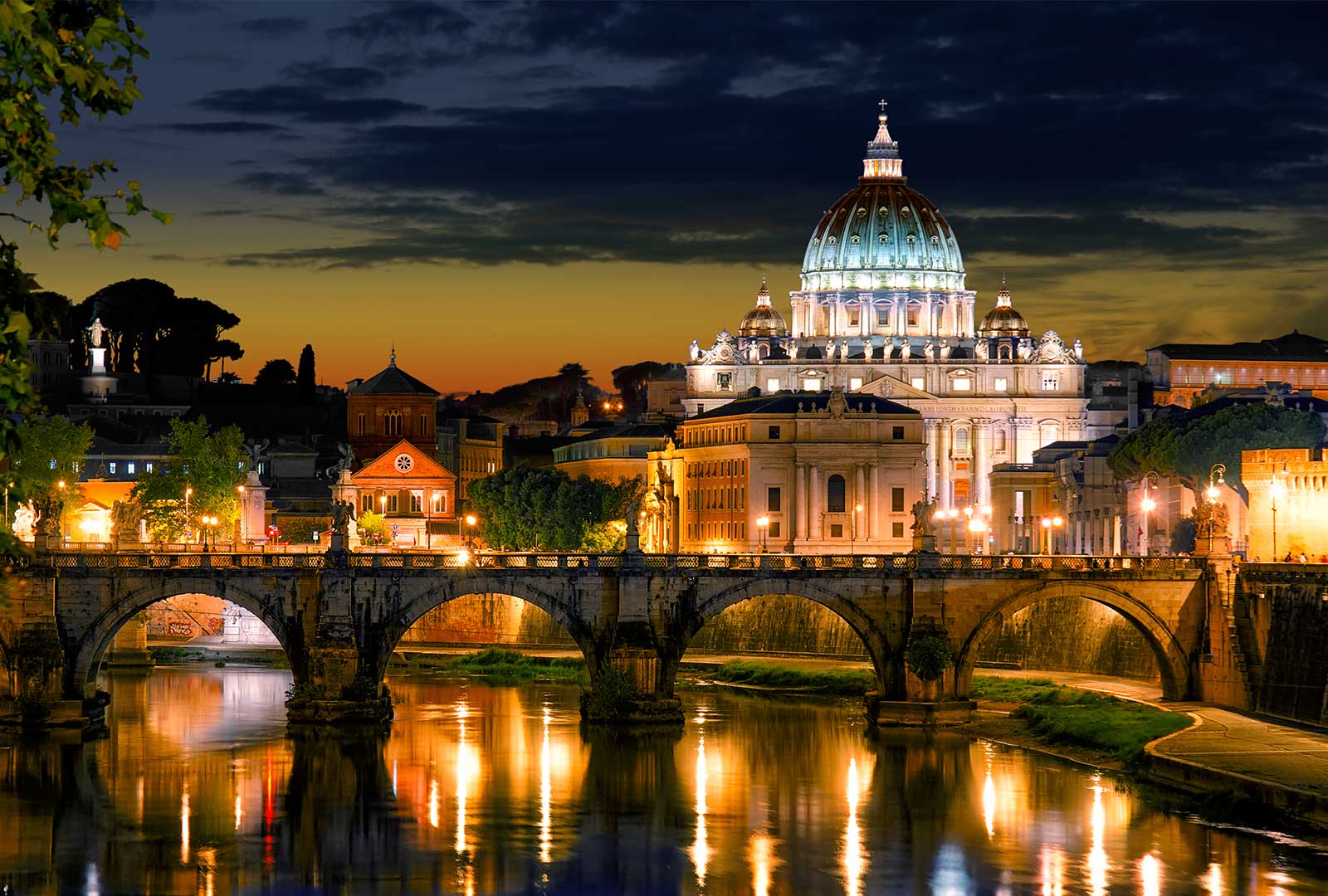 Since 1986 when the Congregation for the Doctrine of Faith stepped in regarding matters of Medjugorje multiple investigation have taken place. No reports from the Vatican have confirmed or denied the supernatural apparitions. The Vatican has welcomed private pilgrimage organized by the laity.
Read the Full Article Here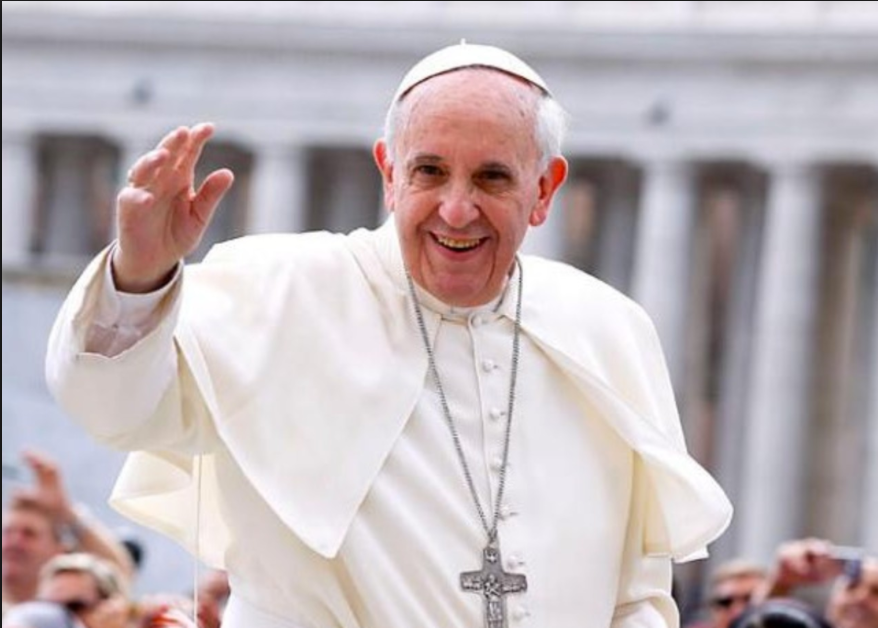 In February of this year the Vatican sent a special Papal Envoy to Medjugorje.
"The mission has the aim of acquiring a deeper knowledge of the pastoral situation there and above all, of the needs of the faithful who go there in pilgrimage, and on the basis of this, to suggest possible pastoral initiatives for the future,"
– Vatican Secretariat of State
Read the Full Article Here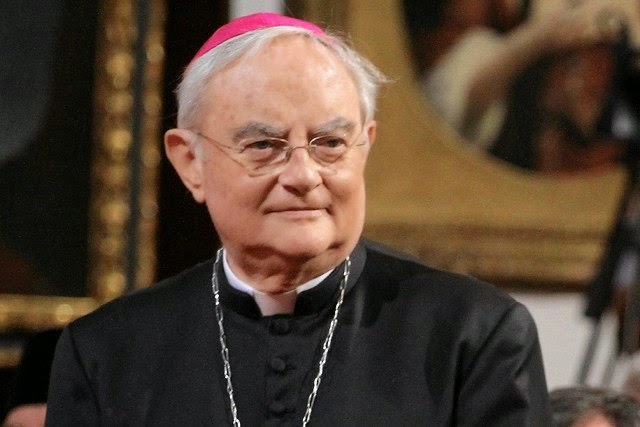 "My friends, you should be carriers of joyful news. And you can say to the whole world that in Medjugorje, there is a light… we need these spots of light in today's world that is going down into darkness."
– Archbishop Henryk Hoser
Read the Full Article Here
Pilgrimage to Medjugorje
& Retreat with Fr. Zlatko Sudac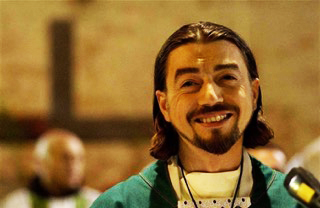 Fr. Zlatko Sudac: bio
Some of our Medjugorje groups will have the opportunity to spend three days on retreat with Fr. Zlatko Sudac, on the island of Krk. Fr. Sudac is a A Roman Catholic priest from the Diocese of Krk, Croatia. He is a mystic who has been given the Stigmata on his wrist, feet, side and a bleeding cross on his forehead, all of which have been verified by Vatican doctors as not being from human causes. He was ordained in 1998 and is currently a spiritual director and retreat leader at Bethany Retreat House on the island of Krk.   Click here for his complete bio…
[inf_infusionsoft_inline optin_id="optin_3″]
Upcoming Medjugorje Pilgrimages
| Pilgrimage Location: | Departure Date: | Return Date: | Price: | Departure City* | Download Brochure |
| --- | --- | --- | --- | --- | --- |
| Medjugorje | 9/26/2017 | 10/5/2017 | $1,995 | Newark | Download Brochure |
| Santiago de Compostela | 10/3/2017 | 10/14/2017 | $3,070 | New York JFK | Download Brochure |
| Holy Land | 10/10/2017 | 10/20/2017 | $2,750 | Dallas | Download Brochure |
| Holy Land | 10/18/2017 | 10/29/2017 | $2,940 | Chicago | Download Brochure |
| Italy - Pastoral Reflections Institute | 11/3/2017 | 11/12/2017 | $5,330 | Dallas | Download Brochure |
| Holy Land | 11/6/2017 | 11/17/2017 | $3,620 | Minneapolis Saint Paul | Download Brochure |
| Medjugorje/ Fr. Sudac Retreat | 11/24/2017 | 12/4/2017 | $1,995 | Chicago O'Hare | Download Brochure |
| Holy Land | 11/28/2017 | 12/8/2017 | $3,095 | New York JFK | Download Brochure |
| Medjugorje/ Fr. Sudac Retreat | 11/29/2017 | 12/9/2017 | $2,175 | Chicago O'Hare | Download Brochure |
| Italy | 12/27/2017 | 1/5/2018 | $3,105 | Indianapolis | Download Brochure |
| Holy Land | 1/22/2018 | 2/1/2018 | $3,340 | Indianapolis | Download Brochure |
| Holy Land | 1/29/2018 | 2/9/2018 | $3,125 | Dallas | Download Brochure |
| Holy Land | 2/2/2018 | 2/12/2018 | $3,995 | Indianapolis | Download Brochure |
| Holy Land | 2/19/2018 | 3/1/2018 | $TBD | Pittsburgh | Brochure not yet available. |
| Italy | 3/8/2018 | 3/19/2018 | $3,540 | Seattle | Download Brochure |
| France | 3/9/2018 | 3/18/2018 | $3,355 | Cincinnati | Download Brochure |
| Greece and Turkey | 4/16/2018 | 4/27/2018 | $3,310 | Seattle | Download Brochure |
| Holy Land | 4/17/2018 | 4/28/2018 | $3,135 | Boston | Download Brochure |
| Holy Land | 5/4/2018 | 5/14/2018 | $2,775 | New York JFK | Download Brochure |
| Holy Land | 5/14/2018 | 5/24/2018 | $3,920 | Lincoln | Download Brochure |
| Holy Land | 5/29/2018 | 6/8/2018 | $2,530 | Tampa | Download Brochure |
| Italy | 6/4/2018 | 6/14/2018 | $3,275 | Indianapolis | Download Brochure |
| Ireland | 8/21/2018 | 8/31/2018 | $TBD | Cincinnati | Brochure not yet available. |
| Holy Land | 6/25/2018 | 7/5/2018 | $3,395 | Cincinnati | Download Brochure |
| Italy | 6/4/2018 | 6/15/2018 | $3,795 | Lincoln | Download Brochure |
| Germany | 4/16/2018 | 4/27/2018 | $3,675 | Indianapolis | Download Brochure |
| Holy Land | 6/19/2018 | 6/29/2018 | $3,570 | Omaha | Download Brochure |
| Marian Shrines | 9/12/2018 | 9/23/2018 | $TBD | Omaha / Lincoln* | Brochure not yet available, |
| Italy | 3/16/2018 | 3/25/2017 | $2,650 | Omaha* | Brochure not yet available, |