Andrea J | Last Updated: February 3, 2023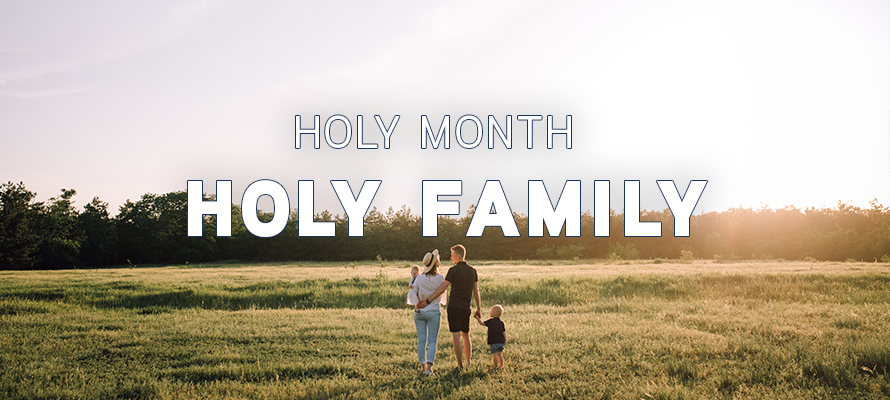 During the Year of the Family in 1994, Pope John Paul II wrote a Letter to Families (Gratissimam Sane), encouraging everyone on their path to holiness.  Since we are all born into a family, we all have the opportunity to grow in holiness as a family.  Though each earthly family has its own unique quirks, personalities, struggles, and joys, we can all look to the Holy Family as a model of virtue and righteous living.
The Feast of the Holy Family of Jesus, Mary, and Joseph is normally celebrated on the Sunday after Christmas. However, the month of February is entirely dedicated to this little family of Nazareth. It is fitting to have a whole month devoted to this, as our Lord chose to be born into a family. Pope John Paul taught, "The history of mankind, the history of salvation, passes by way of the family."
This devotion began in the 17th century in many parts of the Church.  However, Coptic Christians have celebrated the feast since the earliest years of Christianity.  In 1893, Pope Leo XII established the universal feast. Since then, numerous popes have continued to express the importance of following the Holy Family's example of love and self-giving.
One way to be devoted to the Holy Family is to pray together with your own family and for other families.  Perhaps a family rosary once a week, the prayer for families shared by the USCCB, or the Prayer to the Holy Family from Pope Francis' encyclical Amoris Laetitia, 325.
Even offering a simple "Our Father" while asking for guidance from the Holy Family is a stark reminder that we are not in this world alone.  Together with all our brothers and sisters throughout the world, we are part of the larger family of God.
May we all take time this month to renew or begin our devotion to the Holy Family, model for all of us to follow.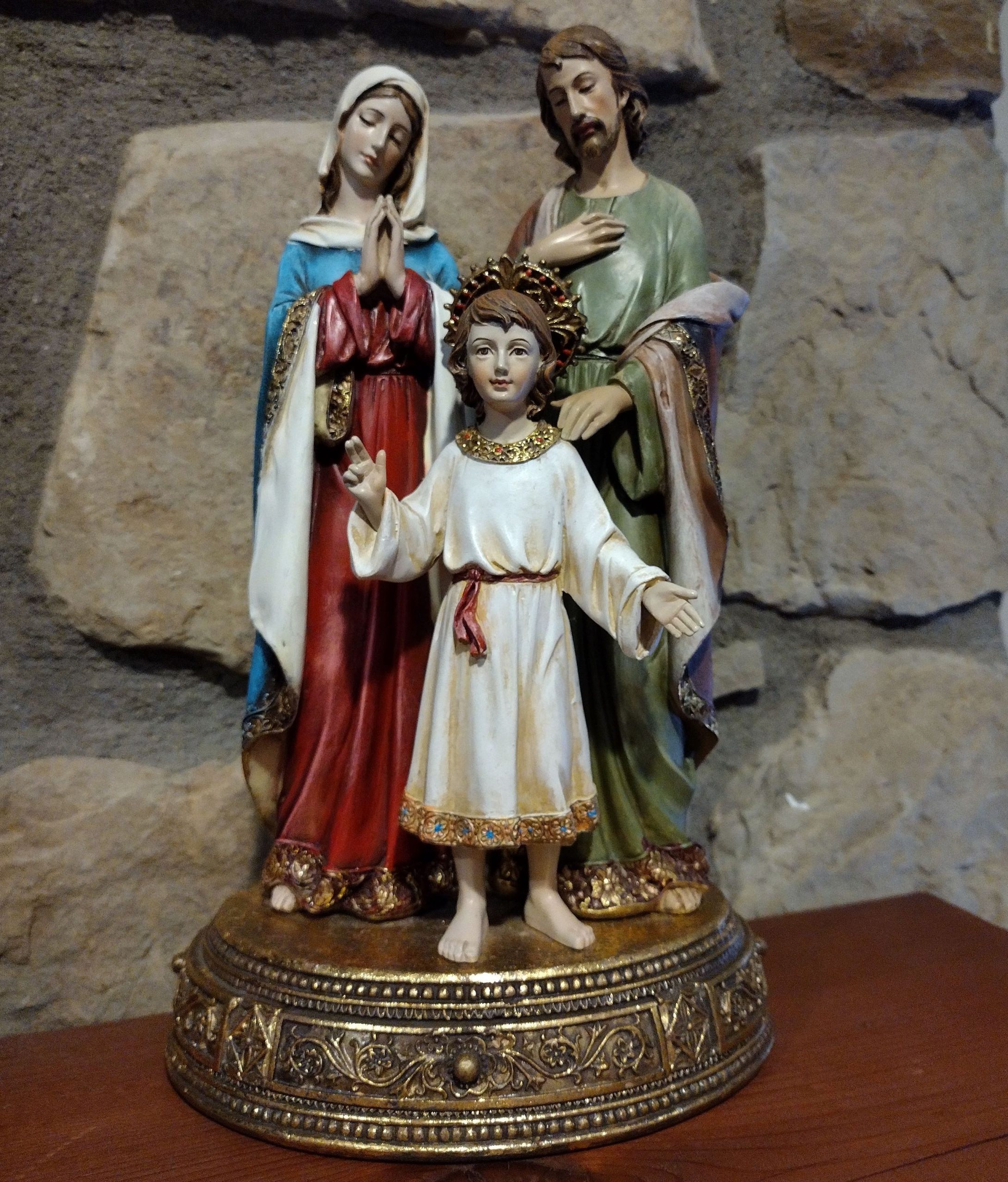 Statue of the Holy Family of Nazareth
Want to explore how to make your home a sanctuary of prayer?
Read more in our FREE eBook
 Homes, Hobbies, & Holiness: Living with the Saints in your Domestic Church, 
available to download now!
---