Fr. Zlatko Sudac – A Modern-Day Priest, Mystic, and Stigmatist
Richard Sontag | Last Updated: June 19, 2023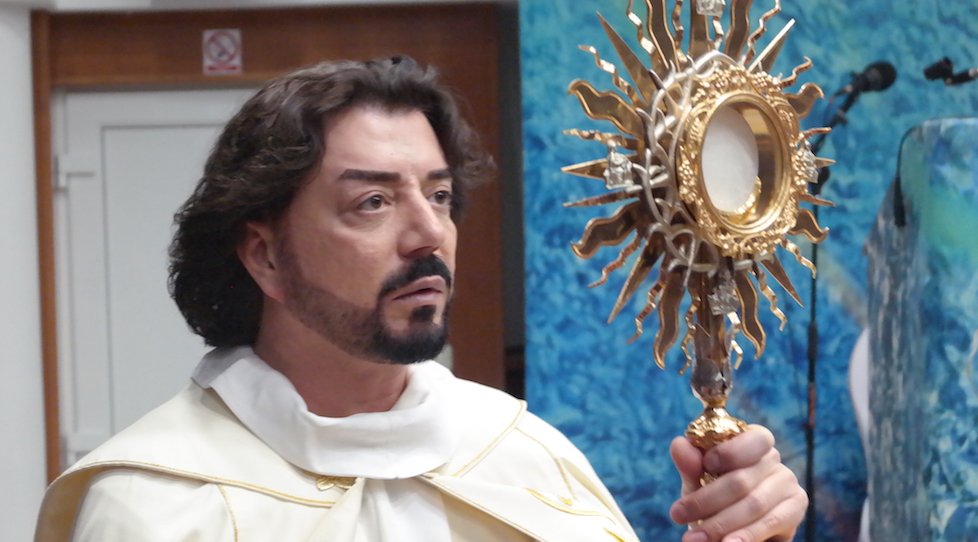 2023 update:
Fr. Zlatko Sudac has accepted a new assignment from his bishop. Tekton Ministries is not in contact with him at this time and cannot pass along any messages to him.  He (along with all our priests) remain in our prayers as he follows the Lord's call to missionary service.
Having grown up in the Croatian town of Vrbnik as an average youth, Fr. Sudac (pronounced Soo-dahts) heard the call to the priesthood in his early 20s when he attended a seminar by Fr. Emile Tardiff. Fr. Sudac was ordained on June 29th, 1998 and was assigned to a parish on the island of Pag. Immersed in the parish life, he found himself very active and busy, but eleven months after his ordination something very unusual happened.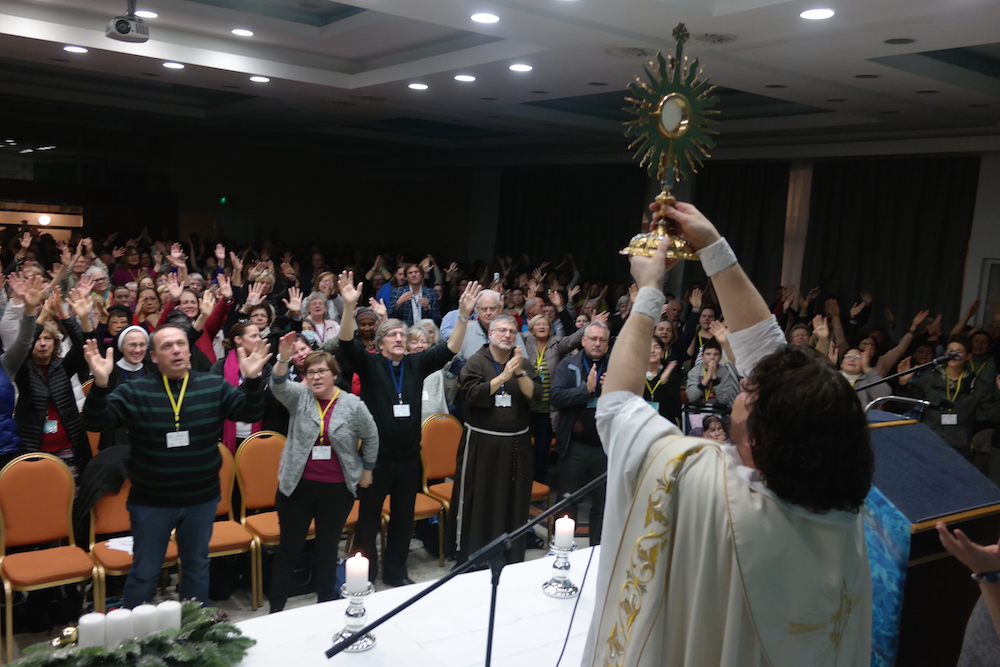 On the 7th of May, 1999, Fr. Sudac received the first mark of the stigmata, in the form of a cross "imprinted" on his forehead. Fr. Sudac's Bishop sent him to the Gemelli Clinic in Rome, the hospital that treats the Holy Father, where he remained for 40 days. He was subjected to intense investigation by a team of experts from a variety of medical disciplines and underwent numerous tests and procedures.
The final report from the Gemelli Clinic concluded that Fr. Sudac was of sound mind and that, while the team could not confirm that the cross on Fr. Sudac's forehead was of Divine origin, it could state that there was no known medical explanation for the formation of that cross.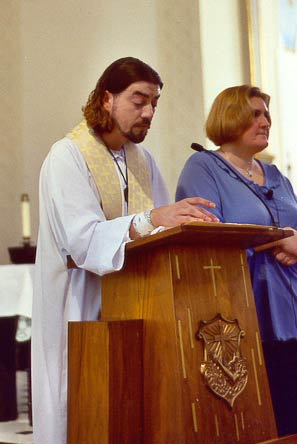 Almost a year and a half after Fr. Sudac received the cross on his forehead, on October 4th, 2000, Fr. Sudac received the wounds of Christ on his wrists, feet and side. Interestingly, October 4th is the feast day of St. Francis of Assisi, the first known stigmatist.
Today, Fr. Sudac is the retreat leader at Bethany Retreat House on the island of Lošinj. In addition, he has a natural gift for art and creates prints that adorn churches, chapels and private homes. Still a young man, Fr. Sudac places the future of his ministry in the hands of God. He is a priest in good standing with the Church, and he humbly submits to the authority of the Church in all matters related to his gifts and ministry.
Tekton has a special connection with Fr. Sudac. Our Medjugorje pilgrimage guide, Ann Vucic, is Fr. Sudac's English interpreter, and we are privileged to coordinate Fr. Sudac's English-speaking retreats. If you would like to participate in one of his retreats, please visit our Medjugorje page to view upcoming dates and details.
Related Articles:
Stranger's Words Lead Medjugorje Pilgrim Home to the Catholic Church
On this Medjugorje Pilgrimage, the Best Thing That Happened is What Didn't Happen
Watch a brief video of Fr. Sudac preaching, with Ann Vucic interpreting, below. (A longer video is also available by clicking here.)
---