Archbishop Tobin on the Pilgrimage
R R | Last Updated: February 20, 2015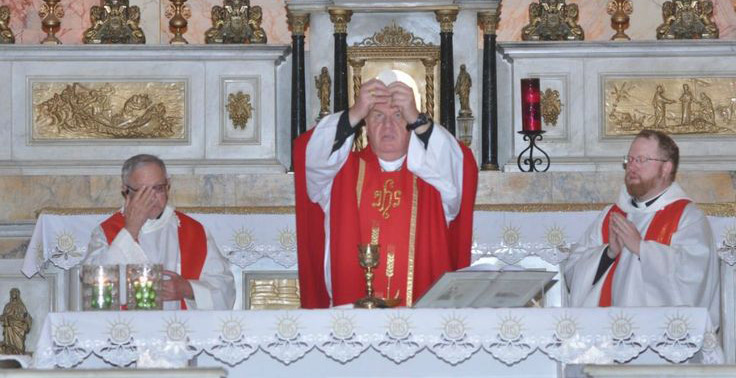 This week, Archbishop Tobin writes a bit about the pilgrimage to the Holy Land in his weekly column:
To view photos of his Catholic archdiocesan Holy Land pilgrimage on Pinterest, click here.
Our Lenten journey, a pilgrimage of hope
Archbishop Joseph W. TobinThis is the first of a series of articles I am writing for the season of Lent.
The Church provides us with this uniquepenitential season as a means of preparing for the joy of Easter.
As Pope Francis reminds us in his apostolic exhortation, "Evangelii Gaudium" ("The Joy of the Gospel"), joy is not something that comes to us without preparation. We must be ready to receive it—sometimes in surprising ways, and when we least expect it.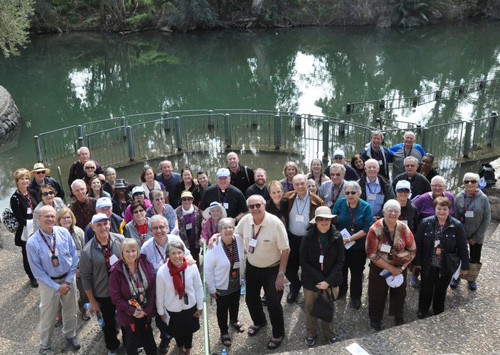 The six weeks of Lent are a time when we have the opportunity to get ready, to prepare ourselves, for the special joy that comes with the Easter Triduum, the passion, death and resurrection of our Lord Jesus Christ.
Earlier this week, I returned from a 12-day pilgrimage to the Holy Land. I can't imagine a better way to prepare for the spiritual journey that is Lent. To be actually present in the land of Jesus, to pray where he prayed, and to experience firsthand all the holy places that the Gospels speak about so powerfully, is an experience that I wish every Christian could have.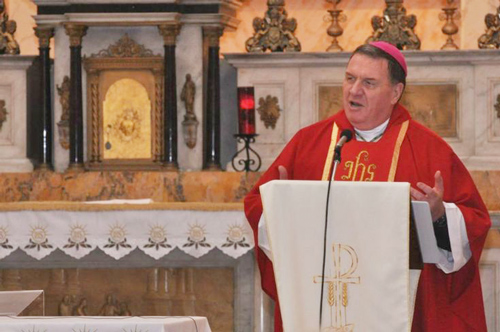 My fellow pilgrims and I were very conscious of the fact that we traveled to the Holy Land on behalf of all the people of our archdiocese, the Church in central and southern Indiana. We prayed for you, and we brought you with us (in spirit) every time we visited one of the Holy Land's remarkable sacred spaces.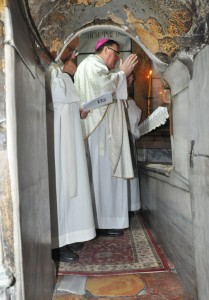 Pilgrimages are as old as Judaism and Christianity (and many other religious traditions). St. Luke tells us that the Holy Family (Jesus, Mary and Joseph) made an annual pilgrimage from Nazareth to Jerusalem in observance of the Feast of the Passover.
Pope Emeritus Benedict XVI writes in Jesus of Nazareth: The Infancy Narratives that the deeper meaning of these annual pilgrimages for the Jewish people was the powerful affirmation that Israel was "God's pilgrim people, always journeying toward its God and receiving its identity and unity from the encounter with God in the one Temple. The Holy Family takes its place within this great pilgrim community on its way to the Temple and to God."
We Christians carry on this tradition of pilgrimage, but we recognize that our destination is not a building (the Temple) or any earthly place no matter how holy.
Our pilgrimage is a spiritual journey that makes it possible for us to follow Jesus on the Way of the Cross. In this pilgrimage, there are many stops along the way, and sometimes many detours, but our final destination is the joy of heaven—our true homeland where we will be united with God and all his family for eternity.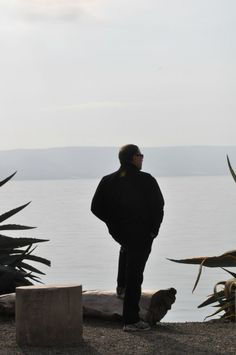 During my ministry as a member of the Congregation of the Most Holy Redeemer (Redemptorists), I traveled to many different places in more than 70 countries, but I had never been to the Holy Land. When members of the archdiocese asked me to consider leading this pilgrimage, I thought about it and concluded that the time had come.
For most of my life, I have been fascinated by the meaning of our Church's teaching that the "Word was made flesh." St. John's Gospel tells us that God took flesh and became one of us (literally that he "pitched his tent among us") at a specific moment in human history, and that he really walked this Earth in a particular land.
I hoped that by tracing his footsteps and praying at many of the places that were so important to Jesus, the Word made flesh, I could become a better disciple and a better shepherd for his people.
I also knew that pilgrimages to holy places can be a source of genuine, faith-filled friendship for all who participate. I was confident that 12 days in the Holy Land would unite my fellow pilgrims and me with God, with each other, and with the entire people of central and southern Indiana in a very special way.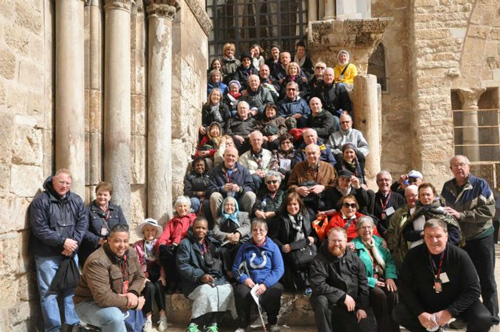 The journey that my fellow pilgrims and I just completed was a vivid reminder of both the earthly experience of Jesus of Nazareth, and the spiritual journey that all of us are making as pilgrim people called to follow in his footsteps. I pray that it will make our Lenten journey all the more productive.
I also pray that my written reflections over the six weeks of Lent, which have been inspired by this very special Holy Land pilgrimage, will help us all in our spiritual journeys to our heavenly homeland.
May this Lent be a time of grace for all of us as we prepare for Easter joy. †
---