Can you Renew a US Passport Online?
Andrea J | Last Updated: June 9, 2023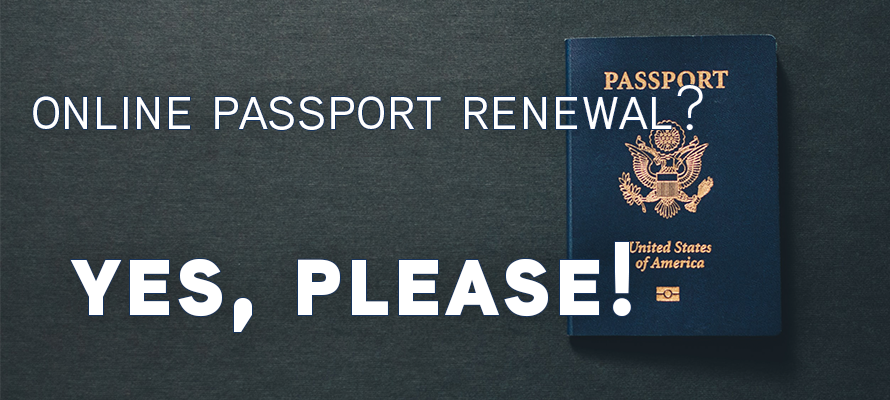 Yes you can!
(Maybe)
UPDATE 6/1/2023:
According to the state.gov website, the pilot program has ended.  They hope to re-launch it for everyone at a later date.
UPDATE 1/5/2023:
Our staff member who tested out this process has now received her passport.  She submitted the application on October 27, 2022 and it was marked as received within a few hours.  On December 13 the status changed to "in process" and she received an email notifying her of this change.  (The website says it has different statuses for those processed online vs mailed in, so it does not look the same for those who renew by mail.)  On December 22, she received another update that it had shipped and was provided with the tracking information in her online account.  And on December 27, it was delivered. This was just under 9 weeks from submission to reception - within the estimated processing times of 6-9 weeks.  The advantage to the online application was not having to wait for the mail to deliver the application to the passport center, thus saving up to 2 weeks plus the cost of postage.
Overall, she shared it was a very easy process with the only challenge being taking a good photo!
The portal has been open since November 20, 2022, so there's still an opportunity for you to renew online as well.
--------------
Renewing your US passport just got easier – for some people.  In August, the U.S. Department of State began a pilot program testing out an online renewal service.  While limited in scope, it gives some people the opportunity to renew their passport online and avoid the hassle of getting passport pictures taken and waiting in line to send everything off by mail.
The online portal has been open four times so far – monthly since August.  It closes once it reaches a certain number of new registrations and then opens again when the department is ready for it.  The latest portal opened on November 20.  The last time it was open was between October 10-26, 2022.
According to the State Department, you must meet the following 10 qualifications to renew online:
Your most recent passport is/was valid for 10 years, and you are age 25 or older.
Your recent passport was issued over 9 years (in 2013) but less than 15 years (in 2007) from the date you plan to submit your application. Your passport can be expired.
You are not changing your name, gender, date of birth, or place of birth.
You are not traveling internationally for at least six weeks from the date you will submit your application. Processing times for the online renewal service will be the same as those for renewal by mail. Both routine and expedited services are available.
You are applying for a regular (tourist) passport. You cannot renew a special issuance (diplomatic, official, service) passport online.
You live in the United States (either state or territory). You do not qualify to renew online if you live in a foreign country or have an Army Post Office (APO) or Fleet Post Office (FPO) address.
You have your passport with you, and it is not damaged or mutilated, and you have not previously reported it as lost or stolen.
You can pay for your passport using a credit/debit card or an ACH (Automated Clearing House) payment transferring funds from your bank account.
You can upload a digital passport photo (.JPEG file format).
You are aware that your most recent passport will be immediately invalidated (canceled) when you submit your application and you cannot use it for international travel.
If you do meet these qualifications, you will have to first create an account at MyTravelGov: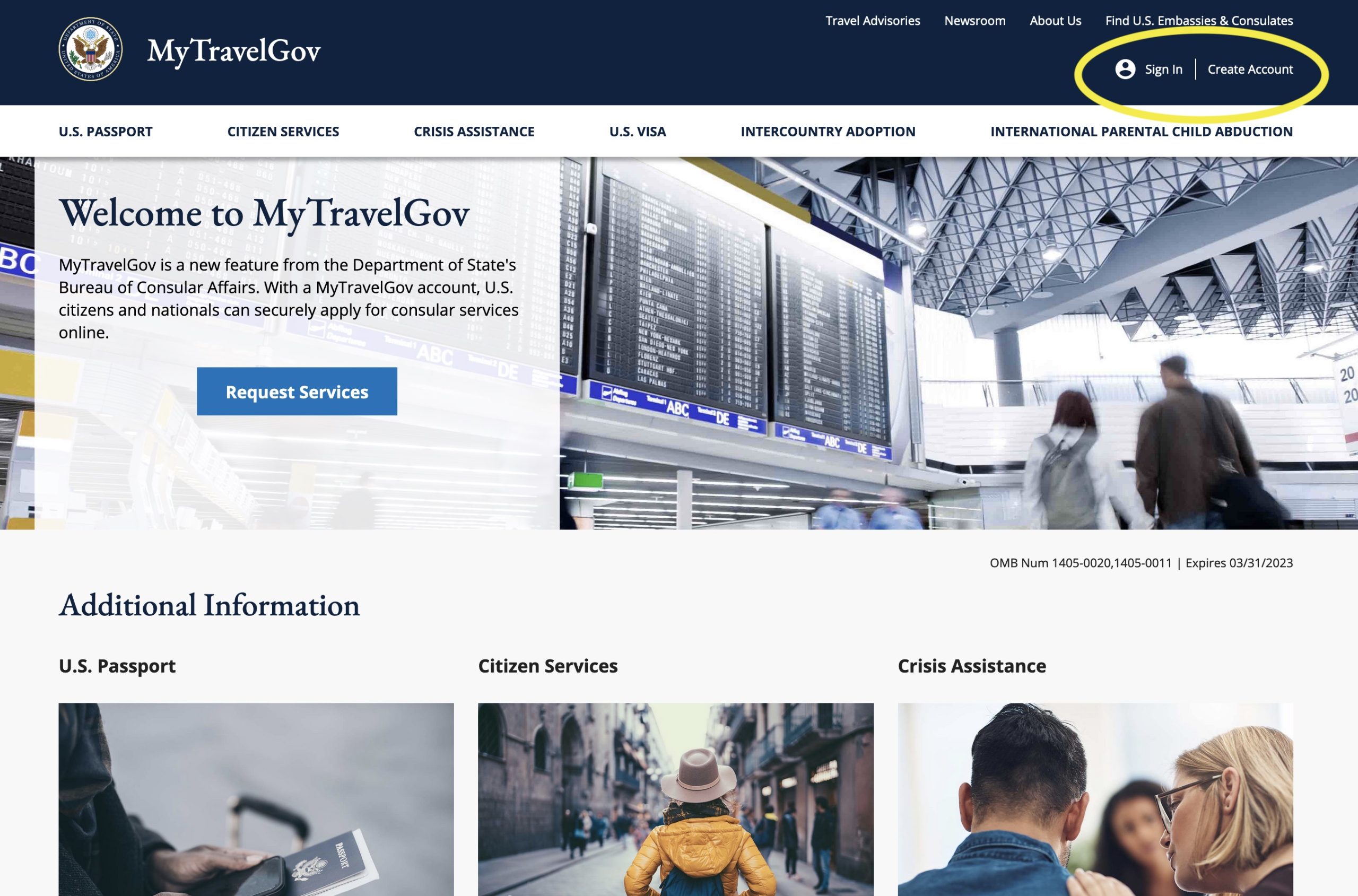 Once you create your account, you will receive an email asking you to activate your account. The link in that email is only valid for 24 hours, so be on the lookout for it!
After your account is activated, you will receive an account confirmation email. Once you have that email, you will be able to log in to your account on the MyTravelGov page. Follow the prompts to set up your security information and to update your personal information if necessary.
Each time you log into your account, you will receive an email with a one-time password (OTP Code) for verification purposes. You will need to enter that unique code when prompted.
It can take up to 24 hours for your account to be fully registered. Until this happens, you will not be able to renew your passport online, and the website will look like this after you log in: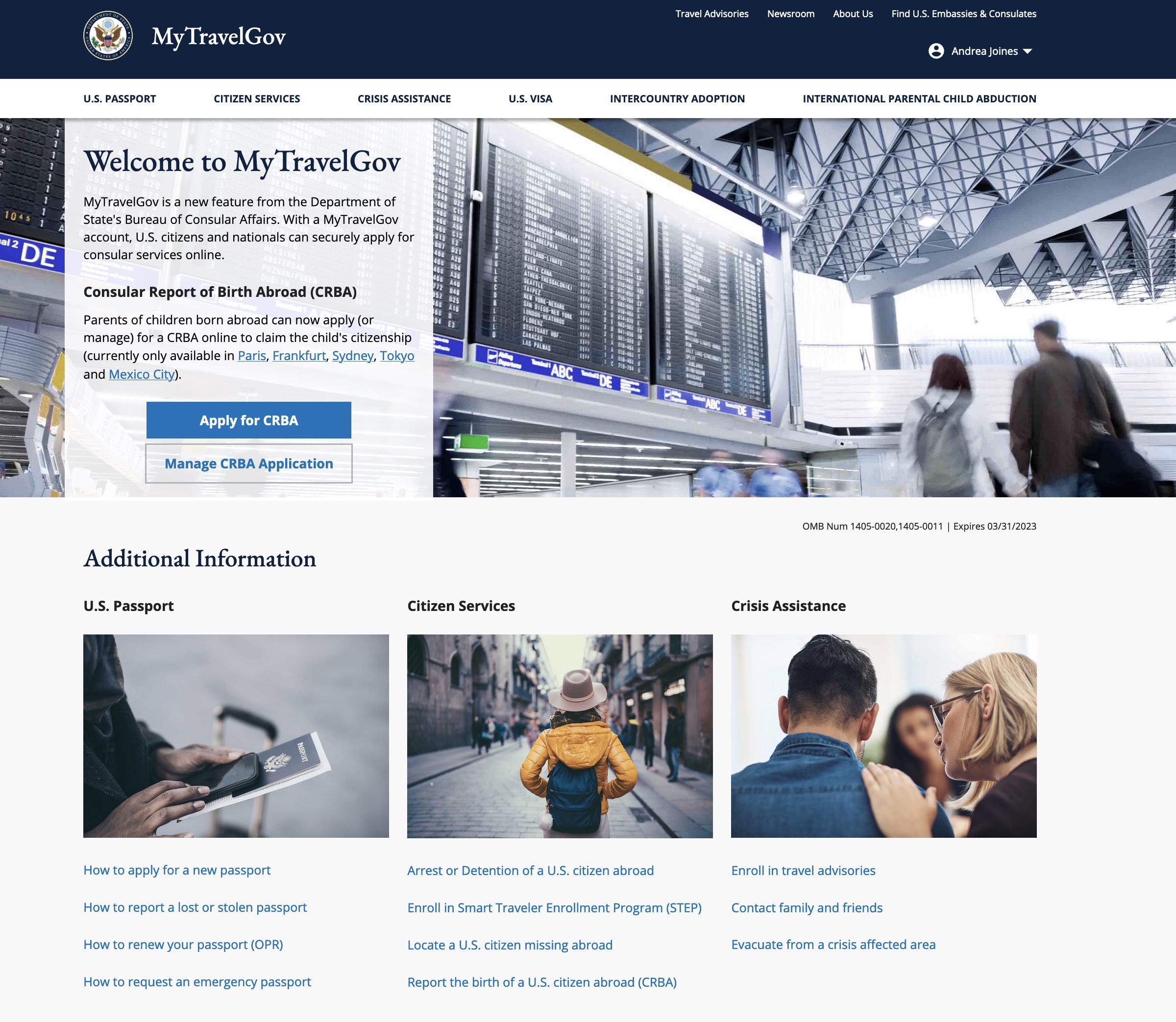 You will not receive an email telling you when this registration process is complete. You will only know it is complete when you log in and see the option to renew your passport online: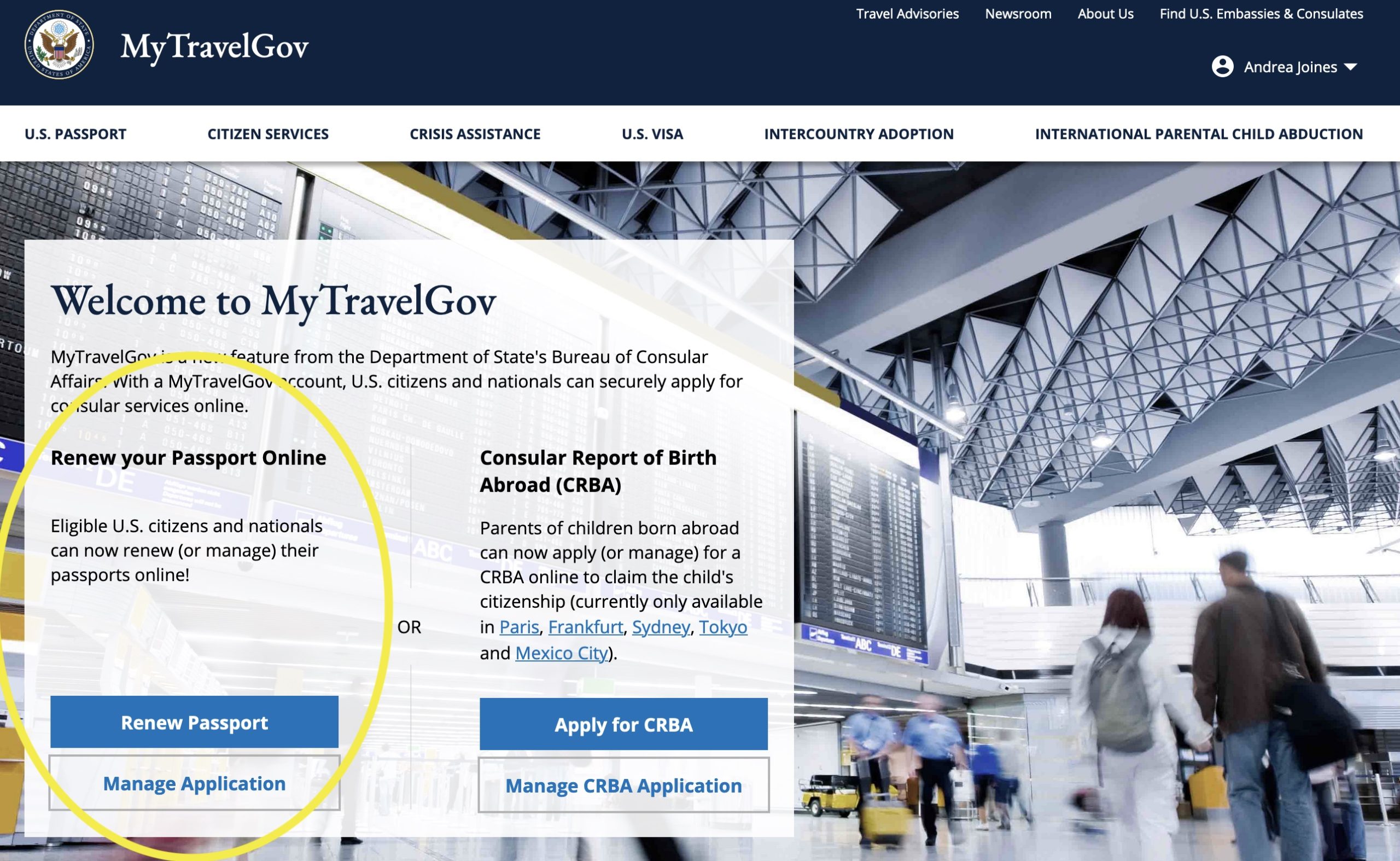 During the application process, you will be asked to:
Verify you meet all the eligibility criteria (the 10 requirements listed above).
Provide information from your current passport book and/or card
Share any upcoming international travel plans (remember, you cannot apply online if you are planning to travel within the next 6 weeks)
Select which products you would like (book, card, or both), the processing method (regular or expedited – with additional cost), and the delivery method (standard mail or express – with additional cost)
Provide personal identifying information, address and contact information, and emergency contact information
Upload a passport photograph (instructions provided on the site)
Review all your information
Sign (electronically), submit, and pay for the application
Payment options are only ACH (from your bank account) or credit/debit card. After you pay, you will be taken to a "Payment successful" page:
When you return home, you will see that your application has been submitted.

Within a few days, the status will say "received."

Current processing times indicate routine service is expected to take 6-9 weeks. Then additional time needs to be added for it to be mailed to you.
We will update this post with more information as it becomes available. It has not yet been 6 weeks since we submitted our own renewal application, so we don't know what the next step will be!
This has been a long-anticipated development for ease of international travel. Hopefully these trial phases will prove effective and online renewals will become a permanent fixture.
Stay tuned!
---