Andrea J | Last Updated: January 20, 2021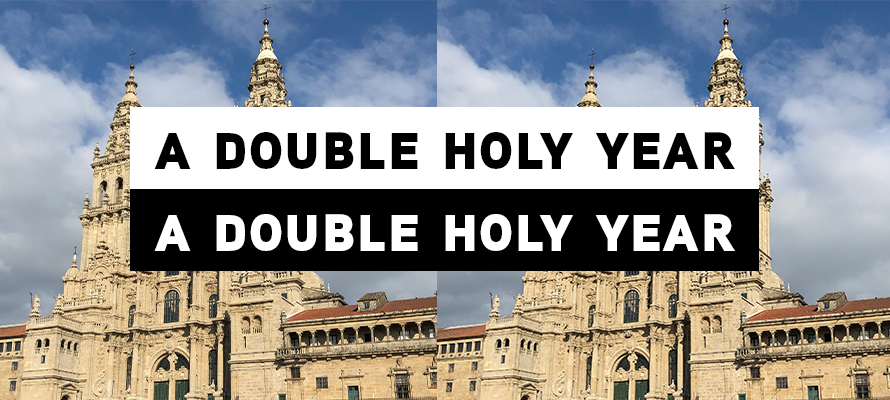 The city of Santiago de Compostela has been looking forward to 2021 since the end of 2010 for a very important reason – it is the next Holy Year (Jubilee) of Santiago! These Jubilee years occur whenever the Feast of St. James (July 25th) falls on a Sunday. The next time this will happen will be 2027.
However, this Jubilee year will be extra special, as the Papal Nuncio in Spain announced it will be extended through the end of 2022, to allow for more pilgrims to receive the graces of the Holy Year indulgence. This he declared on December 31, 2020, during the opening of the Holy Door of the cathedral in Santiago de Compostela, a door that is only opened and used during the Holy Years. Therefore, this special celebration will span not just one but two full years – double the Jubilee!
So, what is the Jubilee indulgence? As with all plenary indulgences, if all the standard conditions are met, in addition to a visit to the cathedral, it is a complete remittance (or removal) of all the temporal (earthly) punishments earned by sin. It can be earned for oneself, or for a soul in purgatory.
In order to receive the Holy Year indulgence, a person must:
Visit the Cathedral of Santiago
Say a prayer – at least the Apostle's Creed or the Our Father
Pray for the intentions of the pope
Receive the sacraments of Reconciliation and Eucharist within 15 days before or after visiting the Cathedral
Be free from all attachment to sin
This indulgence is different than the certificate one obtains when completing the Camino (either walking the last 100km or biking the last 200km). To gain the indulgence, you do not need to complete the pilgrimage, but merely visit the cathedral in Santiago.  However, if you want to earn the Compostela – or certificate of completion – in addition to the indulgence, it is necessary to walk/bike the required distance.
Can't make it to Santiago in 2021 or 2022 and don't want to wait until 2027?  No worries! On non-Holy Years, the indulgence can be obtained by visiting the cathedral on one of the 3 designated holy days: July 25, the Feast of St James; April 21, the Feast of the dedication of the cathedral; and December 30, the Feast of the Transfer of the body of St. James to Galicia.
To learn more about plenary indulgences, please see: https://www.tektonministries.org/what-is-the-indulgence-associated-with-fatima/
---