A Bavarian Christmas – and perhaps a pilgrimage
Natalie Hoefer | Last Updated: December 15, 2022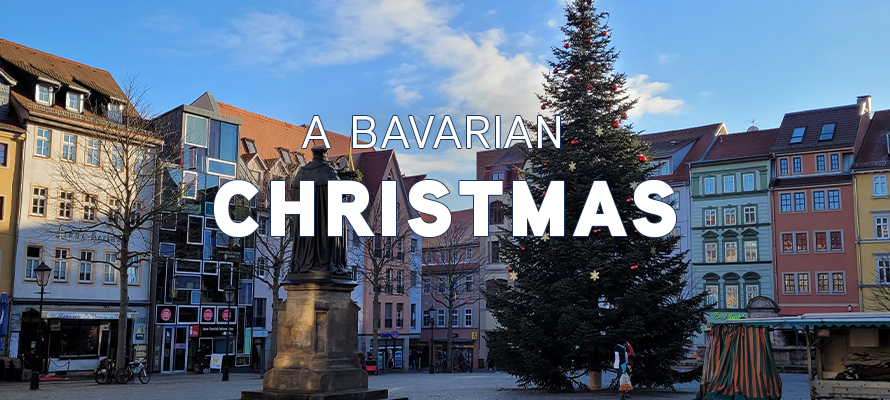 Some Christmases stand out more than others for various reasons—a favorite gift, an idyllic snowfall, a Christmas where the whole family made it home.
One Christmas stands out in my mind for family who wasn't home. I have only one sibling, an older brother. We fought and squabbled like most siblings. But when he went to Germany and Austria with his high school German class during Christmas break in 1982, I missed him greatly. It just wasn't the same, celebrating Christmas without him. The worst was when Silent Night was sung in both English and German at the Christmas midnight Mass we attended. I'm not sure about my dad, but my mom and I only managed a few creaky notes between sobs.
But my brother did call on Christmas Eve day from the home of the family he was staying with in Sankt Pölten in Austria, about a 30-minute train ride from Vienna. It was historically warm in Indianapolis that day—63 degrees, tying the record for second warmest day in the city's history. Meanwhile, my brother was enjoying the ideal Austrian Christmas—fresh snow, a live Christmas tree decorated with small candles and strings of popcorn. And at 15, he was particularly partial to the whiskey-filled chocolate ball ornaments!
In addition to experiencing Christmas with an Austrian family, my brother and his classmates toured Vienna and Munich, Germany. I have often wanted to travel to the two countries, not just to see the sites my brother saw but also to experience the magnificent Catholic cathedrals, churches, shrines—and castles, citadels and historic sites—throughout the region.
So I was pleased to see that Tekton Ministries offers pilgrimages that include religious and historic sites in Austria, Germany, Switzerland and Belgium.
As the website's summary of pilgrimage destinations describes: "Step into the lives of numerous great saints, including Doctors of the Church. St. Boniface, St. Hildegard of Bingen, and St. Theresa Benedicta (Edith Stein) have all left their mark on Catholicism in Germany and beyond. Visit the site of the miracle at Altötting, explore the winding streets and architectural wonders of Munich, and take in the beauty of the Black Forest and Lake Constance." (www.tektonministries.org/pilgrimage-to-germany)
Among the region's sites (to name just a few) are Aachen Cathedral, one of Europe's oldest cathedrals, having been constructed during the reign of the emperor Charlemagne; the Cologne Cathedral that took a staggering 600 years to complete; Oberammergau, which is known for its Passion play every 10 years (most recently held this year); Nonnberg Abbey in Salzburg, famous for its one-time melodic postulant, Maria Von Trapp; the Shrine of Our Lady of Beauraing in Brussels, where the Blessed Mother appeared 33 times to five children between 1932-33; and many more cathedrals, churches and abbeys. And this short list doesn't include the numerous historic castles, plazas and cultural sites to take in as well.
Perhaps 2023 will be the year I'm blessed to visit the holy and historic sites of the region my brother visited 40 years ago. I may not get whiskey-filled chocolate ball ornaments, but I would certainly raise a stein of thanks for such an enriching journey!
For more information on a pilgrimage to the region of Austria, Germany, Belgium and Switzerland, go to www.tektonministries.org, email [email protected] or call 317-574-4191.
---