The Lingering Spirit of St. Louis
Bri Campbell | Last Updated: September 9, 2021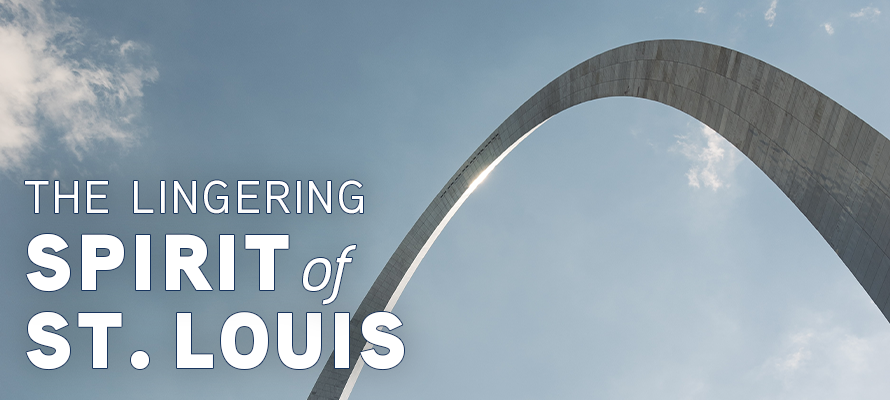 The name "St. Louis" is a midwestern staple. Known by most in the region as Missouri's most popular city, it also lays claim to several other namesakes. Whether it's the St. Louis Cardinals, the Spirit of St. Louis, or perhaps a rousing rendition of "Meet Me in St. Louis," this name has a solid grasp in the minds of many Americans.
It's become such a staple in the English vernacular that it's often forgotten whom St. Louis was named for – 13th century king of France and Catholic saint, Louis IX. Louis was a devout Catholic who ascended to the throne at the age of twelve. With the help of his mother, he grew in faith and power until he was able to rule on his own.
Louis fought in the Seventh and Eighth Crusades, helping Jerusalem rebuild before he and his surviving troops returned to France. After fighting in his second crusade, he was ultimately taken by dysentery, a disease that ravaged many of his own men.
During his lifetime, he was a patron of the arts, including most famously the Sainte-Chapelle, a gorgeous chapel renowned for its breathtaking stained-glass windows. The beauty of this structure was meant to reflect the beauty of the treasure held within: the relics of the crown of thorns and the true cross of Christ.
In his everyday life, Louis IX was also known for being extremely pious. It is said that he cared deeply for the poor and isolated, feeding them from his own table and funding homes for them to inhabit. His days were filled with prayer and penance, as he wore a hair shirt to reconcile the wrongdoings of his sins. He took very seriously the duty to rule in the light of Christ, and before his passing, he wrote down advice for his heir to the throne, so that he might do the same.
St. Louis died in 1270 and was canonized in 1297 by Pope Boniface VIII. To this day, he is the only French king to reach sainthood and is still honored by the use of his namesake. As we celebrate his feast on August 25th, may we remember the piety of this good saint and use his example as a reminder that our sanctity and holiness should reach into all aspects of our day to day lives.
Check out our latest FREE eBook –
a perpetual calendar for the Church's immovable feast days!
Follow along all year round and find something to celebrate every week.
---