Download Our Latest eBook:
Saints of the Roman Calendar
Spend every year with the saints and never lose track of their feast days again!

This perpetual calendar helps you remember all the immovable feasts days of the Church and Her Saints.

You are invited to download this calendar free of charge. It is our gift to you, praying your relationship with our brothers and sisters in Heaven will deepen and grow through all the seasons of the year.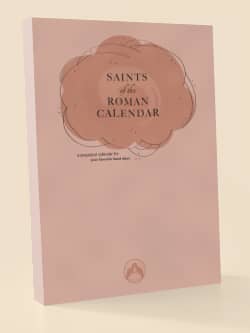 Download your FREE
Saints of the Roman Calendar eBook!
Sign up below to get the eBook.
Your Information is 100% Secure and Will Never Be Shared With Anyone.