When Your Pilgrimage Becomes Difficult
Andrea J | Last Updated: March 24, 2022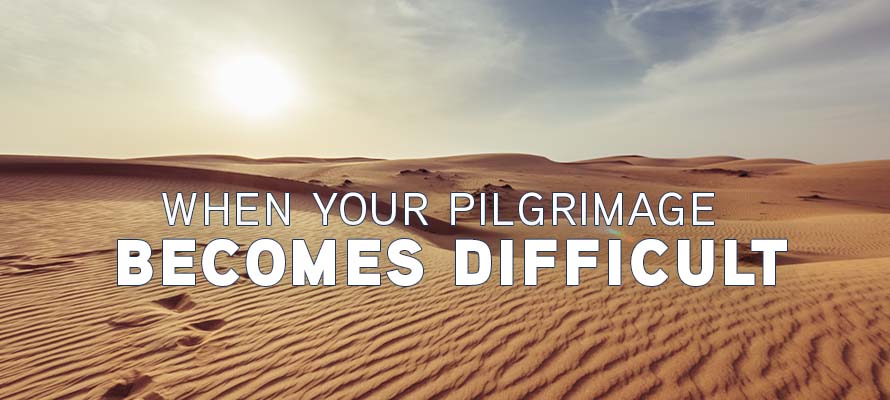 The past two years have brought lots of ups and downs in the pilgrimage world. We had two groups travel in February of 2020 and then mere days before we were to send others, everything shut down. March groups were postponed to October, then to the following March, then again to the fall, and once again to 2022. Two groups were able to travel in late 2021 and we have one group scheduled for this Sunday, followed by another group scheduled in mid-March.
One of the main issues we've all run into when planning travel is navigating the varying and ever-changing travel restrictions and regulations regarding public health and safety.  We've had groups ready to go – 2 months before departure – and then some rule changes excluding Americans or requiring extra testing every day that isn't feasible for a pilgrimage. Then there's other times where it looks like we won't be able to travel, so the group leader agrees to postpone and then we find out a few weeks before the original departure that rules were relaxed, and we actually could have gone.
We have spent many hours over the past couple of years researching all we can to keep up with the ever-changing situation. It can get frustrating at times, and we can see how it could lead to anxiety if we take our eyes off what really matters.
Therefore, do not be anxious about tomorrow, for tomorrow will be anxious for itself. Let the day's own trouble be sufficient for the day.
- Matthew 6:34
As an office and individually, we have spent many, many hours of prayer for our pilgrims and our groups, for the Covid situation in general, and for guidance for whatever may come our way.
Our goal here at Tekton is to provide experiences where pilgrims can encounter the Lord on a different level or in a different way than they can at home. It is a challenge to have all the situations of the world prevent us from fulfilling this mission in the way we are used to. We've had to learn even more how to rely on the Lord in every moment and how to pivot when the situation calls for it.
Overall, this may not be the situation we would have ever imagined or planned for ourselves, but we have to trust that the Lord will bring good out of it. The Israelites wandered for 40 years and eventually reached the Promised Land, so there is still hope for us yet! We are also keeping our hope and trust in the Lord that every group which has already been postponed will one day get to encounter Him deeply, whether that is on a rescheduled pilgrimage, or in a completely surprising way that only He can plan.
For my thoughts are not your thoughts,
    neither are your ways my ways, says the Lord.
For as the heavens are higher than the earth,
    so are my ways higher than your ways
    and my thoughts than your thoughts.
- Isaiah 55:8-9
---