This Chapel is Literally the Salt of the Earth
Bri Campbell | Last Updated: June 29, 2020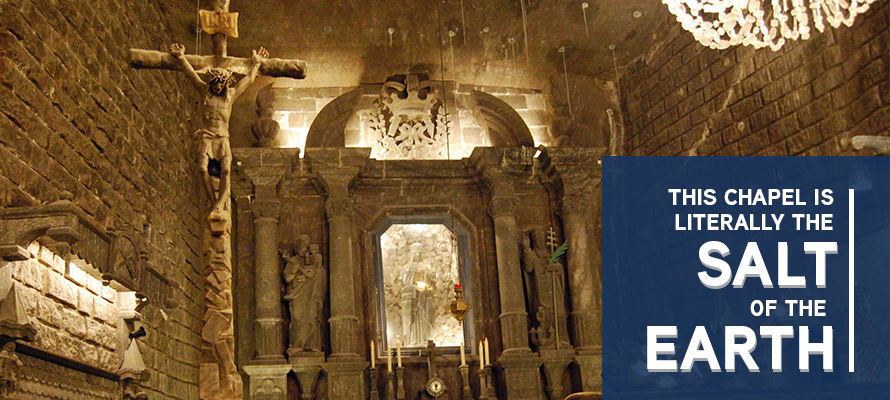 Located just 20 minutes southeast of Kraków, Poland is a town called Wieliczka, home of a salt mine that contains a bit more than just a table seasoning. Opened in the 13th century, the Wieliczka Salt Mine was Poland's oldest business venture until it was forced to close in 2007 due to declining salt prices and flooding in the mine. What was left behind wasn't just a 1,072-foot-deep hole in the ground, but an astounding architectural marvel that amazes close to 1.2 million people annually.
As one descends nearly 400 steps into this national Historical Monument, they are instantly surrounded by the surprisingly gray, not white, walls of salt. There are many things to explore and see throughout the 178 miles that make up the length of the salt mine, but the most famous and most visited marvel is that of St. Kinga's Chapel. With adequate space to host up to 400 guests at one time, this room has been utilized for weddings, concerts, Sunday Mass, and other sacred events. This chapel is carved entirely of salt, and houses other fine artworks such as a carving of da Vinci's Last Supper and a depiction of Herod sacrificing the Innocents.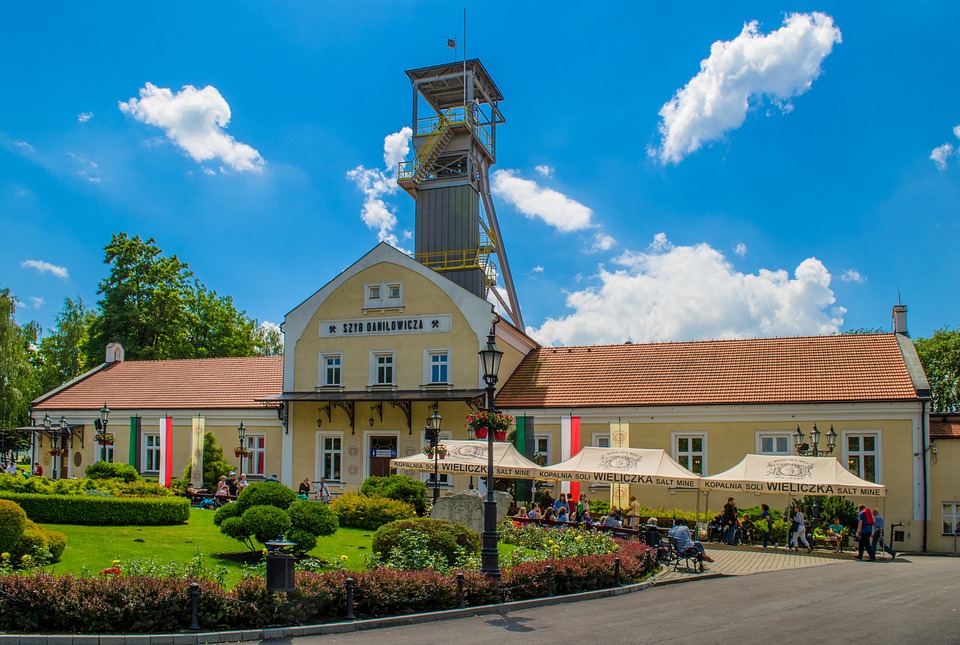 Other rooms and pathways also include "salty" artworks, spanning from topics like the founders of the mine, great thinkers, and even a sculpture of St. Pope John Paul II. As visitors journey down different corridors and throughout various rooms, they can find  miner's tools from the past, see several bodies of water, touch rock salt formations, and even taste (yes, taste) the very cavern that they are walking through.
Today, the salt mine offers a list of tours that explore different routes, hosts events, and even has underground sleeping accommodations and a health resort that utilizes the healing practices of, you guessed it, salt. This tourist destination not only fulfils the need for adventure and exploration, but it also provides a flavor of spirituality that links over seven centuries of Poland's hard-working and faithful.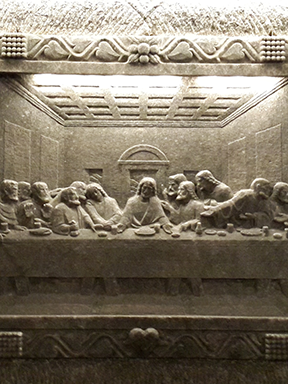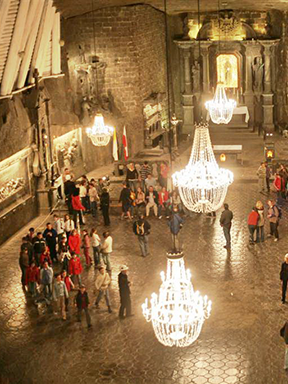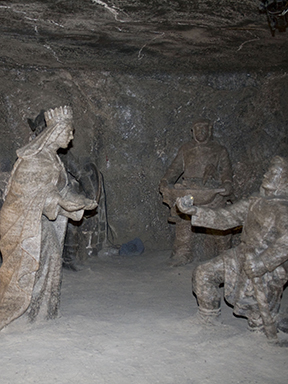 ---