St. Elizabeth of Hungary, Model of Charity
Natalie Hoefer | Last Updated: November 22, 2022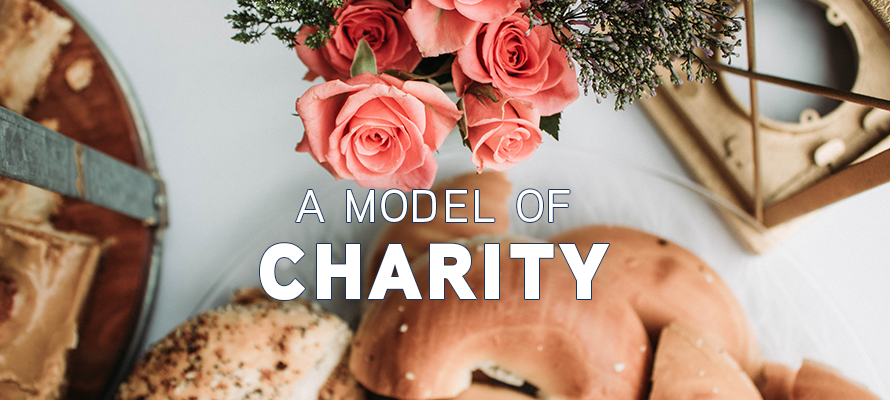 November 17 is the feast of St. Elizabeth of Hungary. Given her work in feeding the poor, she could easily be called St. Elizabeth of the Hungry! This 13th-century saint is the patron of several causes, one of which is what she is most noted for in her lifetime: charity.
St. Elizabeth was a princess, born in 1207 to Andrew II and Gertrude of Merania, king and queen consort of Hungary. At just 14 she married a wealthy nobleman named Louis (or Ludwig) IV of Thuringia, in what is now the region of Hesse, Germany.
Obviously, St. Elizabeth was not poor. But it is what she did with her wealth—and in spite of her status—that earned her reputation for charity. She was a hands-on saint who devoted herself to feeding the poor and nursing the sick. When her husband died after just six years of marriage, she used the money from her returned dowry to build a hospital.
She also lived a devout, prayerful life. After her husband died, St. Elizabeth joined the Third Order of St. Francis for the laity. She vowed to never remarry and to live as a nun, dedicating her life to serving the poor and caring for patients at the hospital she had built.
In her life of quiet, day-in-day-out service, two extraordinary events occurred. One involves her efforts to feed the hungry. The exact details vary, but while carrying a basket of bread (either covered by cloth or hidden under her cloak) for the needy one day, she was stopped (some accounts say by her husband, others by her brother-in-law) and asked to reveal the basket's contents to quell rumors that she was stealing from the noble family's larder. She offered the basket for inspection. Rather than seeing bread, the challenger saw only roses. This miraculous account is why St. Elizabeth is often portrayed with a basket of bread or roses.
The second miracle describes a time when she placed a leper in the bed that she and Louis shared. When her husband learned of this, he became angry. He stormed to the bedroom and pulled away the bed cover. In place of the leper, he saw the crucified body of Christ. As Christ said, "Whatever you do to the least of these, you do unto me" (Mt 25:40).
St. Elizabeth died on Nov. 17, 1231, at the age of 24. But her charity did not end with her earthly life. So many confirmed miraculous healings occurred at her graveside near the hospital she founded that she was canonized in 1235 just four years after her death.
There tends to be a focus on charity during Thanksgiving, Advent, and Christmas. There are many opportunities to help those in need at this time—giving trees, serving holiday meals at soup kitchens, dropping change in a red Salvation Army bucket as a bell-ringer bids you a Merry Christmas. These and other charitable options during the holidays are worthy causes.
But Christ declared that "the poor you shall always have with you" (Mt 26:11). What if, instead of serving just one meal at a soup kitchen, you also signed up to volunteer once a month? What if, instead of just donating canned goods for a Thanksgiving meal, you also agreed to help at a food pantry on a regular basis? What if, instead of buying baby items just once for a giving-tree family, you started buying diapers during each grocery shopping trip and donated them to a local pregnancy care center?
St. Elizabeth of Hungary lived a life a charity, abiding by Christ's words in Matthew 25:40. Through her intercession, may we, too, abound in charity—not just between Thanksgiving and Christmas, but all year long.
---