Pilgrimage to England - June 17, 2023
With Bishop Edward Burns of the Diocese of Dallas

Activity Level 2 - Moderate
Follow in the footsteps of two of the greatest English martyrs and other saints. Learn how their faith shaped their lives and still influences the world today.
CLE credit will be provided through daily legal lectures by Thomas More Scholars David Oakley and Lou Karlin. These lectures, usually over breakfast, will be relevant to each day's events. CLE credit will be sought in all states requested by a tour participant before the registration deadline.
Inside the Mind of Thomas More by David Oakley & Louis Karlin (scepterpublishers.org)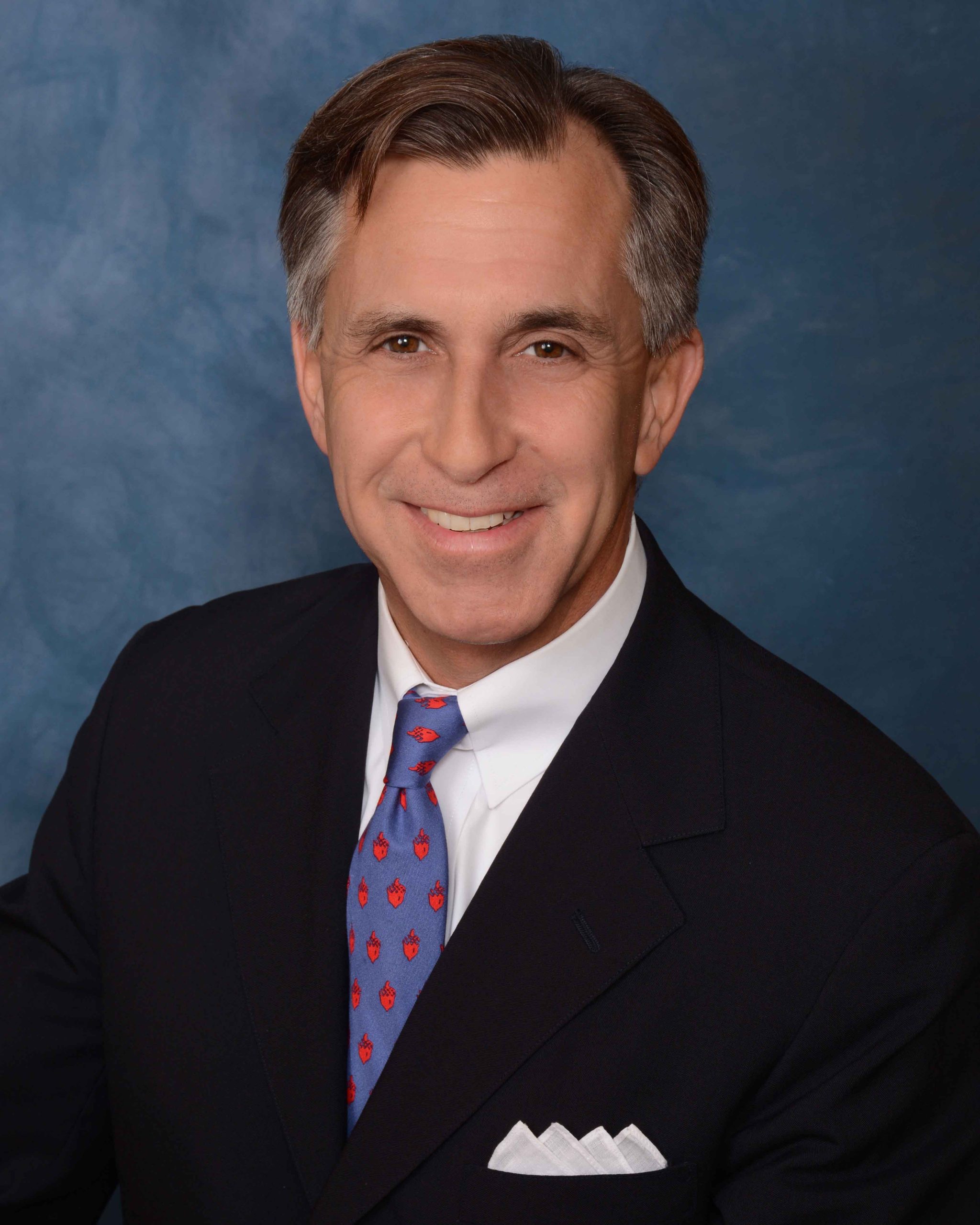 David R. Oakley
David R. Oakley recently moved to New York City to be legal counsel for several nonprofit organizations, in Academic Freedom Alliance and Morningside Institute. Until July 2021, he worked as a private criminal defense in New Jersey, representing clients in State and Federal courts, was a member of the C.J.A. Panel for the U.S. District Court, District of New Jersey and trustee of the Association of Criminal Defense Lawyers of New Jersey. During that period he tried more than 50 jury trials to verdict.

From 2000 to 2021, he was a Preceptor for undergraduate courses taught by Prof. Robert George and Prof. Keith Whittington at Princeton University, Department of Politics.

He is a research fellow at the Center for Thomas More Studies (University of Dallas), author of several articles on Thomas More and co-author with Louis W. Karlin of Inside the Mind of Thomas More (Scepter 2017).

David is a graduate of Columbia University and received his law degree from Georgetown University.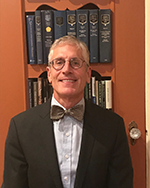 Lou Karlin
Louis W. Karlin (A.B., Columbia 1985; J.D., UCLA 1988) is an appellate attorney in Los Angeles, California, and a Founding Fellow of the Center for Thomas More Studies. He has argued in the United States and California Supreme Courts, as well as in the Ninth Circuit Court of Appeals and the California Court of Appeal. He is co-author with David R. Oakley of Inside the Mind of Thomas More: The Witness of His Writings (2019), co-editor with H.A. Kelly and G.B. Wegemer of Thomas More's Trial by Jury: A Procedural & Legal Review with a Collection of Documents (2011), and has published numerous articles, including "What Bolt Got Right and Mantel Got Wrong," in Thomas More: Why Patron of Statesmen? (2015). He has presented programs on continuing education for lawyers throughout the United States based on More's writings and trial.
In the Footsteps of the Saints Pilgrimage Itinerary
Day 1 | June 17 | Arrive London
Our spiritual journey begins as we arrive in London and gather at our hotel. The remainder of the day will be free for settling into our hotel and personal activities. (D)
Day 2 | June 18 | London
This morning we will begin on the Chelsea estate of St. Thomas More, where we can still see the mulberry tree planted by St. Thomas in what is now the garden of Allen Hall, the Seminary for the Diocese of Westminster. Proceed to Crosby Hall and view from the outside More's former London home, relocated and reconstructed in the 20th century. Visit Chelsea Old Church, site of the More family tomb, and the famous statue of St. Thomas More, commemorating him as "saint, scholar, and statesman." This afternoon, we will enjoy a tour of important London sites in St. Thomas More's early life, beginning with a journey down Milk Street, where he was born on February 7, 1478. Visit the church of St. Lawrence Jewry, the parish church of the More family, where St. Thomas lectured on St. Augustine's City of God. Continue to the Guildhall (subject to availability), London's oldest secular building, which sits on top of London's largest medieval crypt, housing a beautiful stained-glass window of St. Thomas. (B, D)
Day 3 | June 19 | London
We begin this morning with a visit to St. Etheldreda's church, the oldest Catholic Church in England, with its beautiful stained-glass depictions of biblical and historic events, including the English martyrs. We will then proceed to Lincoln's Inn, St. Thomas More's law school, and the oldest of the four British Inns of Court, followed by St. Paul's Cathedral, the masterpiece designed by Sir Christopher Wren. Here we will see the outdoor monument dedicated to St. Paul's Cross, the former open-air pulpit where St. Thomas More likely heard lectures, sermons and debates. This afternoon, we visit the infamous Tower of London with its instantly recognizable Beefeaters in their traditional Tudor costumes. The Tower has been amongst other things, a prison and a palace, and Sts. Thomas More and John Fisher, along with Anne Boleyn and Sir Walter Raleigh all spent their last days here before execution on Tower Green. We will spend time in prayer in the Chapel of St. Peter ad Vincula and venerate the burial place of Sts. More and Fisher, followed by a visit to Tower Hill, a plaque and small garden commemorate the famed execution site, as well as all those executed here. (B, D)
Day 4 | June 20 | London – Day Excursion to Rochester and Canterbury
Today we enjoy a full-day excursion to Rochester and Canterbury. In Rochester, home of St. John Fisher, we will have an outside view of Rochester Cathedral, former seat of the Catholic diocese of Rochester, and visit the chapel built in honor and memory of this courageous bishop – the only Bishop of England to vocally oppose King Henry VIII. We continue to Canterbury, the most important ancient city in England. In 597 Augustine arrived, sent by Pope Gregory the Great from Rome. In 598, Augustine established a Benedictine monastery which became the burial place of the Kings and Archbishops. St. Dunstan's Church (now belonging to the Church of England) houses the burial crypt of the Roper family (St. Thomas More's daughter and family), which also contains the head of St. Thomas More. In Canterbury Cathedral, St. Thomas a Becket was martyred by the Knights of Henry II in 1170 while praying vespers and three years later was canonized. It was to his tomb where Chaucer's pilgrims were traveling in The Canterbury Tales. We will have a guided tour of this marvelous cathedral with some time at leisure before returning to London. (B, D)
Day 5 | June 21 | London – Feast Day of Sts. Thomas More and John Fisher
Our day begins with a tour of Parliament by a Catholic Parliamentarian (subject to availability), where we will have the opportunity to view the life-size mural of Sir Thomas More Refusing to Grant Wolsey a Subsidy (sometimes known as Sir Thomas More Defending the Liberty of the House of Commons), one of eight murals in the "Building of Britain" series. Westminster Hall is the oldest building on the Parliamentary estate and was the legal and administrative center of the kingdom for several centuries, beginning in the 12th century. Many notable trials took place there, including William Wallace, St. Thomas More, St. John Fisher, and St. Edmund Campion and companions. Here we shall see where the trials took place, where St. Thomas More worked for decades, and where Pope Benedict spoke in 2010 on St. Thomas More, law, conscience, and religious liberty. Afterwards, we will continue to Westminster Abbey for a tour, including the Chapter House, where Parliament met for a time in the 14th century. There will be ample time to admire the magnificent edifice and for personal prayer and reflection time. In the evening, we will join the St. Thomas More Society of London for its annual reception on the eve of the Feast Day of Sts. Thomas More and John Fisher. (B, D)
Day 6 | June 22 | London – Day Excursion to Oxford - Feast Day of Sts. Thomas More and John Fisher
Today we take a day-long excursion to Oxford, home of the University of Oxford, the oldest university in the English‐speaking world. St. Thomas More studied here for two years at what is now Christ College. He also served as High Steward in 1524 and wrote a letter defending Greek studies at the University. St. John Henry Newman is also closely associated with Oxford University, as he first studied at Trinity College, and then earned a fellowship at Oriel College. Newman was an influential member of the Oxford Movement, which sought to reinstate former traditions that had been excluded from Anglican liturgy and theology. His studies and work at Oxford eventually contributed to his conversion from Anglicanism to Catholicism. Enjoy a tour of the university and some free time before returning to London. (B, D)
Day 7 | June 23 | London – Day Excursion to Runnymeade and Windsor Castle
After breakfast, we depart on our last day-long excursion of our pilgrimage, to the site of the signing of the Magna Carta in Runnymede, followed by a visit to Windsor Castle. It was here that St. Thomas More served at Henry VIII's court. Our afternoon activities contain a few options around London. Dinner will be on your own. (B)
Day 8 | June 24 | London / USA
This morning we transfer to the airport to catch our return flight home, taking with us all the graces and blessings of this pilgrimage with St. Thomas More and other Saints of England. (B)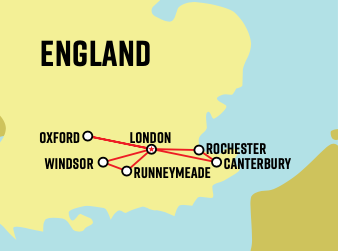 Daily Mass at holy sites
7 nights' accommodation, including taxes and service charges
Porterage of one piece of luggage at hotel
Knowledgeable, friendly, Catholic/Christian guides; whisper headsets; deluxe motor coach transportation to holy sites; all entrance fees listed on itinerary
Breakfast and dinner per itinerary (excluding drinks)
8 hours of CLE credit in the form of daily seminars