On This Pilgrimage, the Best Thing That Happened Didn't Happen
Stephanie Engelman | Last Updated: February 17, 2023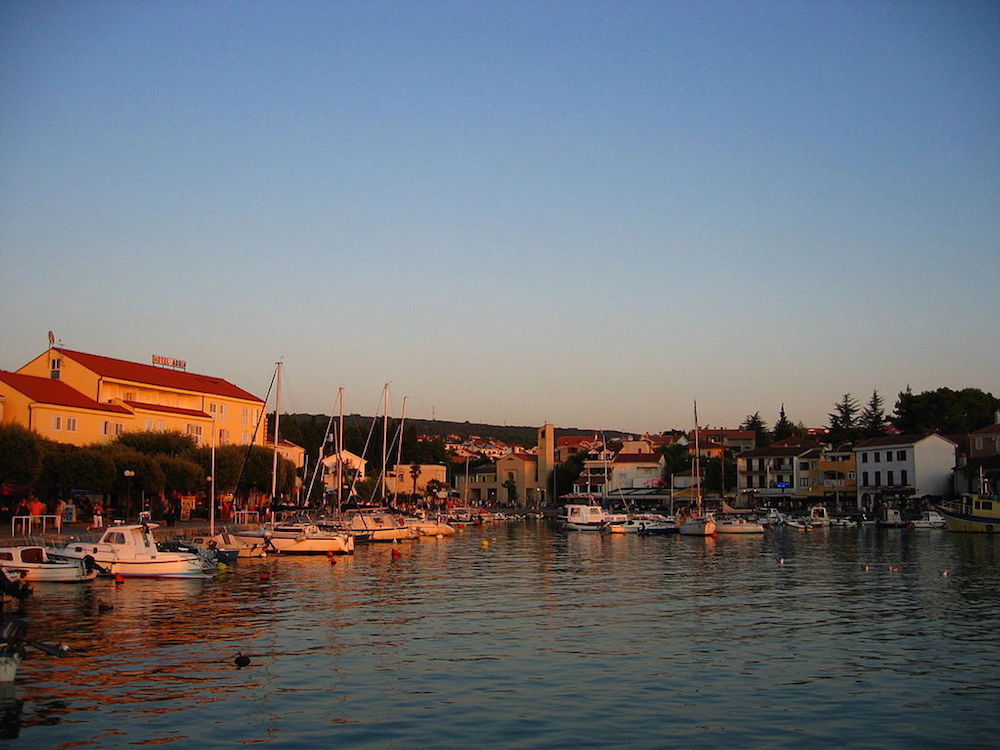 On the second day of her retreat with Fr. Zlatko Sudac, Betsy wasn't feeling well. She attended Father's morning talk, but was too sick to go to lunch. Instead, she went for a walk with her rosary, planning to pray for relief in hopes that she would be well enough to attend the afternoon session.
Halfway down to the water's edge, she heard a voice: "You need to go to Confession and confess your lack of forgiveness."
It was almost as if two hands fell upon her shoulders, turned her around, and pointed her in the direction from which she had come. Betsy did an immediate u-turn on the path and headed back to the retreat center.
Faces began to appear in her mind's eye. Faces she hadn't seen in a long time – years, or even decades. Faces of people who had deeply hurt her or those she loved, people with whom she no longer had relationships, some of whom she'd never even had a relationship in the first place.
With great relief, Betsy knew exactly what she needed to do.
Only a few days before, she had partaken of the sacrament of Reconciliation in Medjugorje. Nonetheless, she found herself marching toward the confessional on the Island of Krk as well.
There were only a few people in line, since most of the retreatants were at lunch. "The priest was wonderful," Betsy recalled when Tekton spoke to her recently.
Afterward, she needed to go to her room and rest. She slept on and off, and woke around 6:00. She prayed fervently for relief so that she could attend the evening Mass and receive the Eucharist. Her prayers were answered.
Weeks later, Betsy reminisced with her friend Christine about their pilgrimage and retreat.
"I was driven to go to confession by Fr. Sudac's talk on forgiveness," she told Christine.
"Betsy," her friend responded, "you weren't at Father's talk on forgiveness. You were sick. I was so upset you weren't there, because I knew you needed to hear it. I almost came to get you, but it was too difficult to get away in the middle of the talk."
As the two women reviewed the events of the day, they realized that, indeed, Betsy never heard Fr. Sudac's talk on forgiveness.
"At the time, Christine suspected that the Evil One was trying to keep me from that talk," Betsy reflected over the phone with Tekton. "Well, by God's goodness and mercy, and the holiness of Fr. Sudac, I got the message!"
As we hear from countless Tekton pilgrims, Medjugorje has born great fruit in Betsy's life.
"This was actually my fourth trip to Medjurgorje," Betsy shared. "It's given me a spirituality I never knew I could have. My prayer life has increased immensely, I have an appreciation for the Eucharist like never before, and peace… a peaceful heart, even in the hard times."
"Honestly, I thought my third trip would be my last, but Christine talked me into going again. She'd been following Fr. Sudac for many years and just wouldn't let me say no.
"This was my first time going with Tekton, and it was phenomenal. I'd never do it another way. In fact, I'm already considering going on another Fr. Sudac retreat."
The best part of the retreat? That surprising call to Confession and forgiveness, and experiencing the fruit of Fr. Sudac's talk, even though she wasn't able to attend that session.
"I'm so very grateful for God's love, mercy, and forgiveness," Betsy said. "Ignoring something is not the same as forgiving. Going to Confession, and seeking forgiveness for my own lack of forgiveness, made a huge difference in me."
Experience the graces for yourself. Join Tekton on an upcoming pilgrimage to Medjugorje and Fr. Sudac Retreat. Simply CLICK HERE for more information!
---