Pilgrimage changes people. It enriches their lives, brings them closer to each other, and – most importantly – closer to God. When they return home, it's with a renewed sense of self, a renewed purpose, and a strong desire to grow Christ's kingdom in their own communities. Having experienced God in such a profound and deeply personal way, they step off the plane at their home airport, slightly jet-lagged yet walking on air, confident that with Christ all things are possible.
Unfortunately, the realities of the world often set in all-too-quickly. Pelted by an onslaught of responsibilities, the long list of excellent intentions begins to shrink, and confidence and trust in God dwindles. Within months or even just weeks, the "walking on air" feeling gives way to the familiar sense of trudging through deep water.
This is not an inevitable decline, however. With effort, that sensation of walking on air can be maintained and even strengthened while at home and in the midst of our secular realities. In fact, it is the Christian ideal, toward which we are all called to strive. The scriptures tell us to "rejoice always" and "have no anxiety at all" (Phil 4:4, 6), after all! The time and energy required are well worth it, in order that one might live a pilgrim's life – not merely a pilgrim for ten days of travel, but a pilgrim every day - at home, at the office, or wherever he may find himself – journeying ever closer to Christ and His heavenly kingdom.
1. DRAW NEAR OFTEN
Philippians 4, referenced above, also tells us "the Lord is near" (Phil 4:5). It doesn't say, "The Lord is near in the Holy Land," or, "The Lord is near at the Marian Shrines," but rather tells us that He is near, no matter where we are.
While Christ's presence may be more tangible in those holy locales, they are not a requirement to growing in relationship with Our Lord. Spend time in His presence every day. Make this a priority, setting aside time first thing every the morning and last thing at night. Read scripture, pray, journal. If you kept a journal during your pilgrimage, return to that journal and read what you wrote. What revelations did you have, and what inspirations did you receive? Did you recognize a call to which you need to respond? How will you do that today?
2. SPEND TIME IN ADORATION
St. Alphonsus Ligouri said, "You will probably gain more by praying fifteen minutes before the Blessed Sacrament than by all the other spiritual exercises of the day. True, Our Lord hears our prayers anywhere … but He has revealed to His servants that those who visit Him in the Blessed Sacrament will obtain a more abundant measure of grace."
What better way to seek to maintain the graces received through pilgrimage than through visiting Christ in the Blessed Sacrament?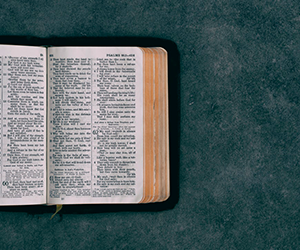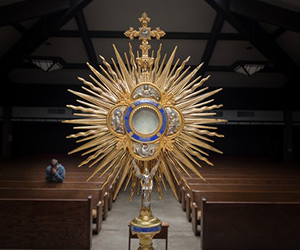 3. ATTEND DAILY MASS
Many of our pilgrims say that one of their favorite experiences during their pilgrimage was attending daily Mass. Those Masses were made more spectacular by the places where they took place – Gethsemane, Galilee, Lourdes, or Fatima, for example – but every Mass, no matter where it takes place, is truly spectacular. St. Ephraem said, "O Lord, we cannot go to the Pool of Siloe to which you sent the blind man. But we have the chalice of Your Precious Blood, filled with life and light."
Indeed, that chalice awaits us at every Catholic parish in the world, and, as Catholics living in the United States, most of us are blessed to have daily Mass within ten minutes of our homes! Strive to attend Mass as often as possible – not just on Sundays. You may not be at the Pool of Siloe, but you are in the presence of Christ! If the daily Mass times at your parish don't fit your schedule, visit www.MassTimes.org to find one that works. Also keep in mind that local hospitals will generally offer daily Masses that are not listed on MassTimes.org.
4. HOLD A PILGRIMAGE REUNION
One of the unexpected gifts of pilgrimage is the relationships formed with fellow pilgrims. These bonds, forged in a shared commitment to Christ, can help us continue to maintain the pilgrim spirit, yet its all-to-easy for those new-found friends to drift apart when they return to the real world.
Pilgrimage reunions help allay the likelihood of fellow pilgrims losing touch. They provide the opportunity to reconnect, reminisce, and maintain accountability to the good intentions developed during pilgrimage. They can be arranged by the priest or pilgrimage leader, or by any pilgrim in the group who has a desire to maintain these special friendships. They can be a simple potluck, a cookout, or dinner at a local restaurant. One motivated pilgrim can create a slideshow presentation with photos from the journey, or each pilgrim could bring their own photo album. The possibilities are endless!
5. CONTINUE TO LEARN
Pilgrimage is a time rich in learning. We learn about the saints whose tombs or childhood homes we visit, we learn about the history of the Church, we learn about Bible stories in a deeper and more profound way than ever before. Continue this educational journey by reading the saints at home. If you went to Poland and saw the Divine Mercy image, read (or re-read) St. Faustina's Diary. If you visited the Basilica of St. Therese of Lisieux, read Story of a Soul. A trip to Rome might inspire one to read world-changing papal encyclicals like Humanae Vitae (Pope Paul VI, 1968) or Rerum Novarum (Pope Leo XIII, 1891), or to read up on the Western Schism and its resolution.
Regardless of the places you visited, the Bible provides the Christians' go-to resource for education! Read and study the Bible at home, attend a Bible study, or – better yet! – form a Bible study with your fellow pilgrims.
Pilgrimage brings about a remarkable encounter with Christ and community, changes the pilgrim, and often results in a sensation upon coming home that's akin to "walking on air." While this feeling can slip away in the midst of the day-to-day realities of life, putting forth a little time and effort to maintain the pilgrim spirit will bring about many graces. These will enable the pilgrim to continue to deepen his relationship with Christ and community and to follow through on the many excellent intentions developed during his journey!