Sts. Perpetua and Felicity: Mothers and Martyrs
Andrea J | Last Updated: September 16, 2020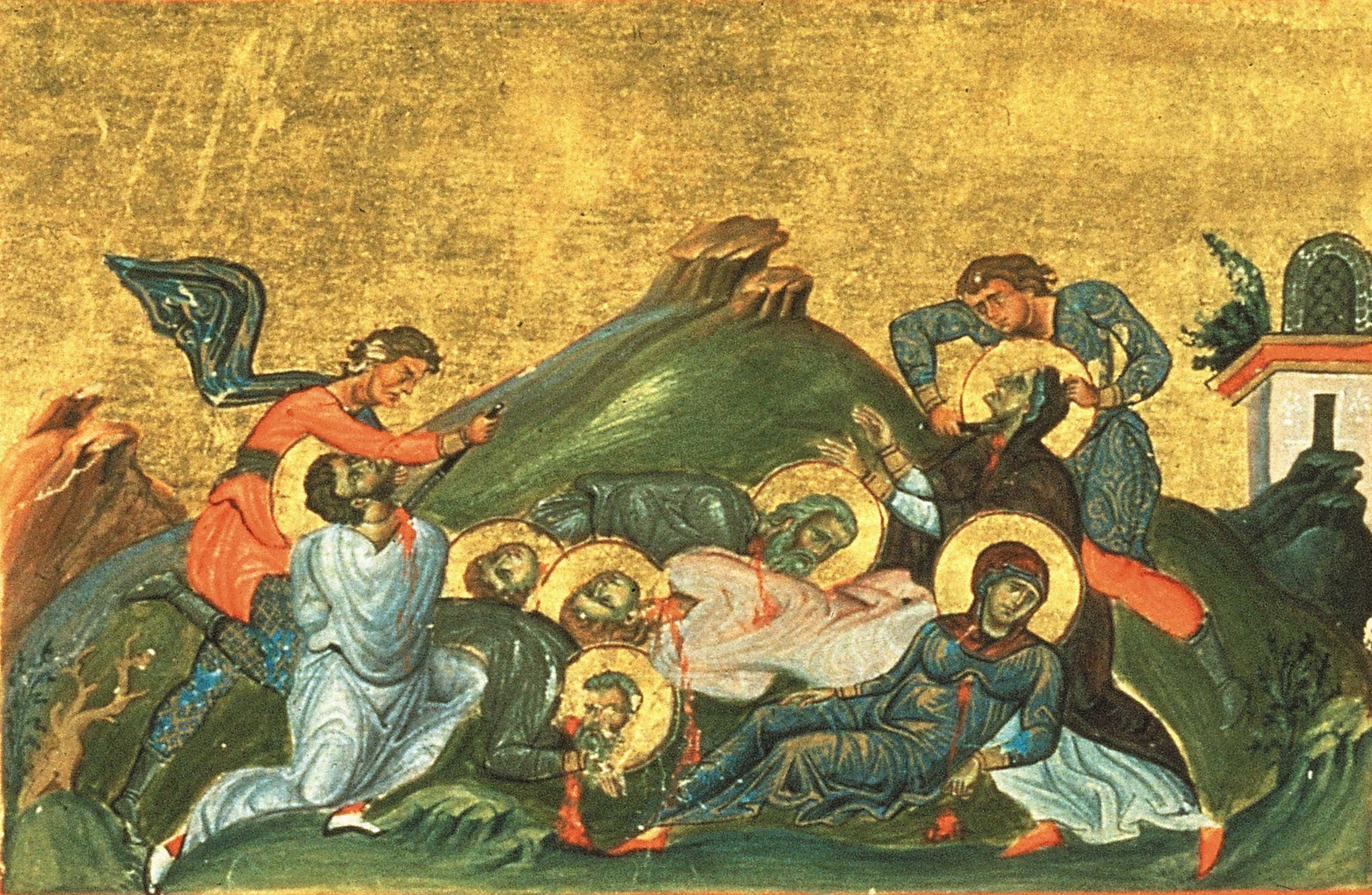 March 7 – Feast of Saints Perpetua and Felicity
Felicity, Perpetua, Agatha, Lucy, Agnes, Cecilia, Anastasia – all names we hear in the Canon of the Mass. All martyrs of the early church. But who are these women and why are they so important that they are the few mentioned by name during the Holy Mass?
On March 7, we commemorate two of these women: Perpetua and Felicity. Along with three of their male companions, these women were martyred in North Africa around the year 202 or 203. Something unique about these early Christians is that we have firsthand account of their suffering and persecution as Perpetua kept a diary of her final days. This offers an insider's view of her situation and courage in the face of tribulation.
Perpetua was a young mother and had a slave name Felicity. These two, Christians, but not yet baptized, were arrested along with 3 other young men preparing for baptism. Christianity was not a crime at that time, but not surrendering to the will of the government was. Perpetua's father begged her to offer the required sacrifice to save her life, but she refused, knowing it would dishonor God.
While in prison, the five eventual martyrs were baptized and filled with the courage of the Holy Spirit to face what was to come. Felicity, pregnant while in jail, worried that she would not face martyrdom like the others. According to local custom, a pregnant woman would not face death, and Felicity couldn't bear to be left behind. She prayed to the Lord to be spared from this trial and upon completion of her prayer, went into labor and delivered a baby girl. This child was then smuggled out of the prison to be raised by Felicity's sister.
One of the martyrs, Secundulus, died in prison, while the others faced the beasts as entertainment in the amphitheater. A leopard, bear, wild boar, even a mad heifer were set upon the prisoners. But it was the sword that finally sealed their martyrdom. Perpetua, the last to die, demonstrated even greater courage as she grabbed the sword of the gladiator and guided it to her throat herself.
In the words of Tertulian, "The blood of the martyrs is the seed of the Church." It was through their courage a visible witness of faith that many others were drawn to the Lord and His saving grace. Today, and every time we hear their names in Mass, let us thank them for their example and ask their prayers that we might be so courageous when we face times of trial.
For more information about St. Perpetua and her companions, see:
The prison diary of Saint Perpetua – The Martyrdom of Saints Perpetua and Felicity
A video by National Geographic on the early Church martyrs. The segment on St. Perpetua begins at 31:40 –
---