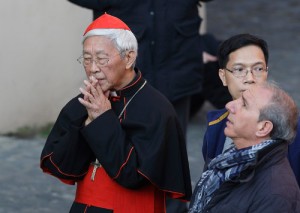 (CNA/EWTN News, By Ann Schneible).- One of several leaders of Hong Kong's Occupy Central movement to surrender to police after months of pro-democracy protests, Cardinal Joseph Zen has said he is ready to go to jail.
"I'm prepared to be jailed, which is the strongest and most sincere proof of the unfairness of the system in Hong Kong," said Hong Kong's emeritus bishop, according to a translation of a report by the Hong Kong Economic Journal.
Cardinal Zen, 82, turned himself into police on Dec. 3 along with founders of the movement, Benny Tai, Chan Kin-man and Reverend Chu Yiu-ming. All were allowed to leave without facing any charges.
The demonstrations have drawn tens of thousands of people, although to-date they have decreased to a few hundred protesters, most of whom are students.
In an Nov. 20 interview with CNA, Hong Kong's former bishop urged student demonstrators to be patient as clashes resume during overnight pro-democracy protests in the city center.
Cardinal Zen, who supports the fight for democratic elections, expressed concern that young protestors were moving too quickly without sufficient planning,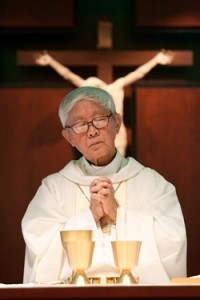 "The students have taken the whole thing into their hands, and they are impatient," he said. "Obviously they want to have an immediate success. That's not possible."
On the one hand, the cardinal acknowledged that the protesters "raise the awareness of the people, of the whole world" because of their youth. However, he warned it is "dangerous to waste the sympathy of the people, because now the things are dragging on too long. It's affecting very much the daily life of the people in Hong Kong."
Demonstrations began late September when students…