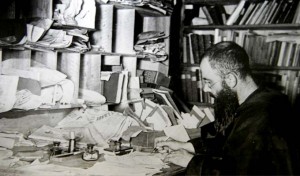 "
Say to God: "How tremendous are your deeds!"
"Never be afraid of loving the Blessed Virgin too much. You can never love her more than Jesus did." (St. Maximilian Kolbe) What a great quote huh?
Tomorrow we celebrate a holy day of obligation, the Solemnity of the Assumption of the Blessed Virgin Mary. How to prepare?
The Psalm from today says,
Shout joyfully to God, all the earth;
sing praise to the glory of his name;
proclaim his glorious praise.
Say to God: "How tremendous are your deeds!"
How truly this applies to not only the virginal birth but also the glorious assumption of Mary into heaven. It's almost as if the words of the Psalmist could be spoken my Mary herself when he hear,
Hear now, all you who fear God, while I declare
what he has done for me.
So to prepare for this Holy Day, why not meditate on these words from the Psalm today? Mary is worth every bit of time you spend in preparation of her feast.