In Matthew's gospel, this king is the landowner seeking laborers for his vineyard. Notice that the landowner is actively seeking workers. He persistently goes to the market at dawn, then at nine, noon, three, and five o'clock. He must care a great deal about the vineyard; the work must be important to justify those recruiting efforts! All of the workers got what they bargained for – and some got more. Perhaps the landowner was joyful over the harvest and he chose to share it – it's his to share, after all. This troubled the earlier laborers because they had envy in their hearts – they did not respect his prerogative for generosity and demanded more for themselves.
It was St. Pius X, whom we celebrate today, that said, "
I was born poor, I have lived poor, and I wish to die poor." In this statement and attitude, there is no room for envy because Pius X not only does not care that others receive more than expected, but he desired less than expected. That's the stuff of saints.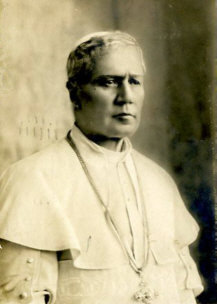 It is easy to fall into this trap of envy. Envy of his brothers seems to have led Abimelech to murder them. Envy of other lands led Israel to want a king and eventually other gods instead of the Lord. And envy can even prevent us from the simple satisfaction of enjoying the reward from our own honest work. Envy produces nothing valuable; a desire to take from others makes us poorer. Let us ask the Lord to renew our souls by delivering us from envy and by opening our eyes and hearts to gratitude and generosity. And let us be His imitators, too, in persistence for seeking fellow laborers in the vineyard.
(adapted from
Edward Morse)