Your parish's website
is the face of who you are
Your website is the digital face of your parish community, welcoming those seeking a spiritual home or a local source for the Sacraments while traveling. With Tekton web design, you can create and maintain an engaging, mobile-friendly, interactive website with donation and form automation that promises to save you time and money.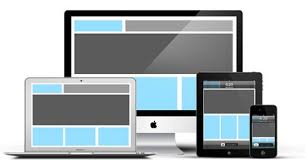 Your average parishioner is on his/her mobile device more often than a computer- and Google knows that. In May 2015, Google released a significant new mobile-friendly ranking algorithm that is designed to give a boost to mobile-friendly websites. Another way of saying it is if your website is not mobile friendly, it will become relatively obsolete. Everything we design is mobile-friendly because we want our clients' websites to be appealing on whatever mobile devices parishioners use.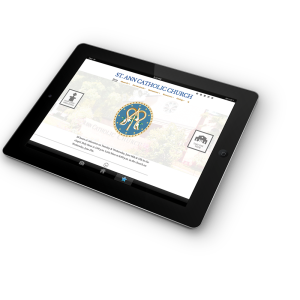 ---
We provide simple, effective, and complete web design and WordPress management services. We easily and efficiently create and monitor a website for your parish or ministry that combines the smooth appearance of contemporary design and the wide range of customization facets necessary to meet the parish's every need.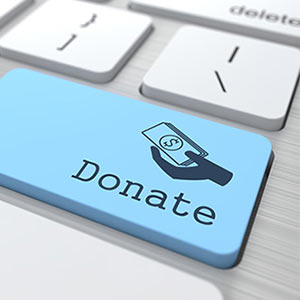 ---
Online donations are nothing new but the ability to offer tracking and automated emails that provide instant feedback to donors is something we offer in tandem with our web design.
---
As parish fundraisers, you have two major goals: 1) Find and acquire new parishioners, and 2) engage and retain existing ones.
Tekton's parishioner engagement solutions can help by providing tools that integrate with church donation software, charity fundraising software, and church mobile fundraising software to better segment your parishioners.
We know you're faced with many challenges — an aging donor pool, increased costs, and identifying and prioritizing your best parishioners and donors, all while using limited resources. We all benefit from saving the priest and his staff time and money.
With Tekton's CRM analytics and data enrichment services, you can focus fundraising efforts on those with greatest capacity and likelihood to give –and uncover opportunities to cultivate individuals for different gift types.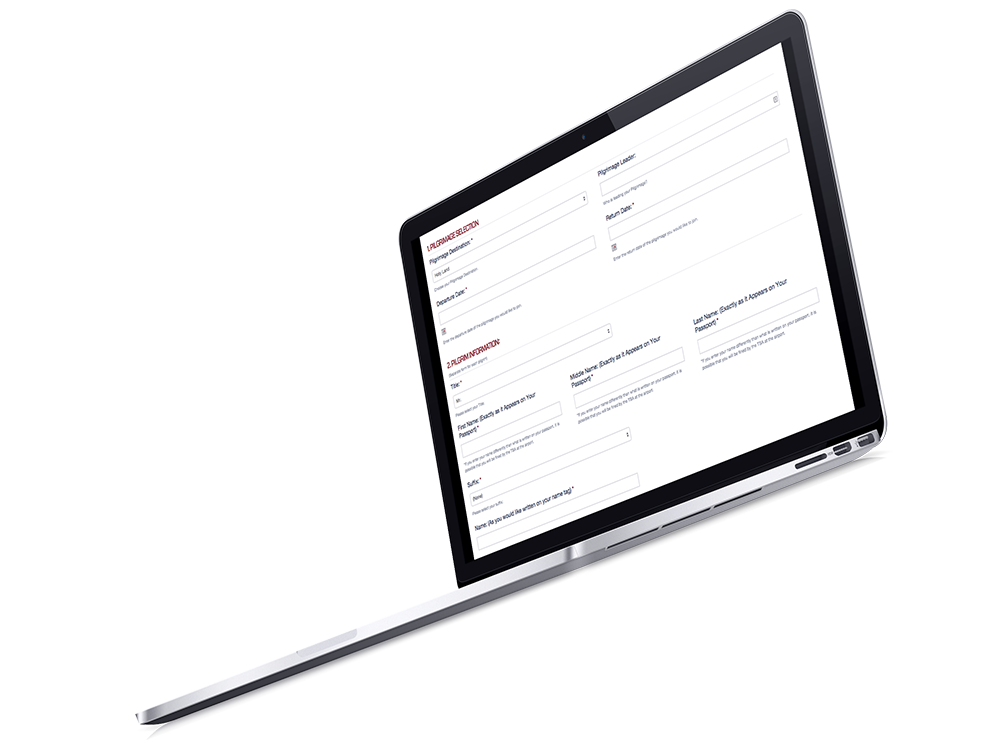 The last thing most parishioners want is a website that looks and acts like a brochure. Every other website they use today has interactive forms, video, hover menus and motion graphics. Why should their parish website be any different?
Our online form automation allows parishioners to fill out common forms such as: registration, sacraments, religious education, volunteering, child-safety and others. The great part is that with our Infusionsoft technology, parishioners receive an automatic confirmation email and their form is sent to the appropriate staff members or committee heads as a task notification for follow-up.
Dynamic Design Shapes
Your Parish Image
From graphic design to video production and from logo design to social media, Tekton can help you define your church's image by making your parish more visible and welcoming to the outside world.
We create professional, dynamic, visual communication materials in the form of brochures, pamphlets, tri-folds, posters, logos and other marketing and advertising resources. Properly used, Graphic Design can help convey information, tell a story and effectively establish a brand image across many platforms.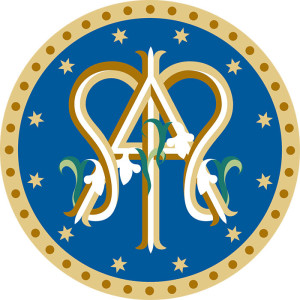 A logo captures the essence of your parish, creating a link between you and those who view it.
Professional logo design entails a whole process of thought and redaction to create an emblem that represents all that you stand for.
"Your brand is derived from who you are, who you want to be and who people perceive you to be."John Williams, Branding Expert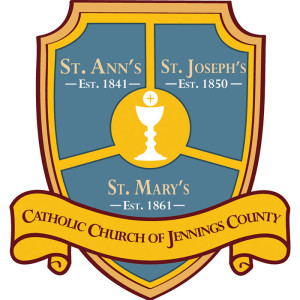 ---
T
he foundation of your brand is your logo. Your website, letterhead and promotional materials should integrate your logo, as a way of communicating your parish's values.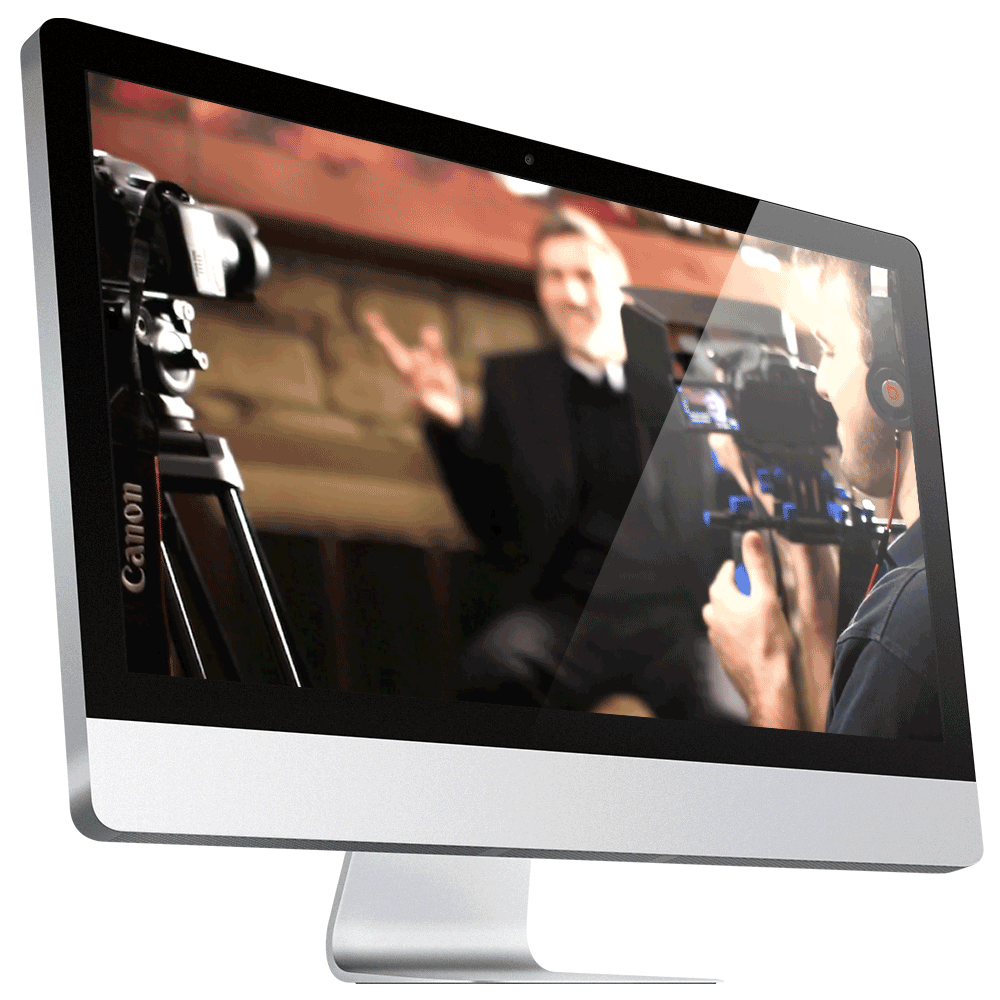 ---
Using professional HD equipment and the newest editing software, we help parishes and organizations tell their story and inspire their audiences to embrace the new evangelization. Video shared on social media and websites have quickly become the way people choose to hear a message.
---
Tekton Videos
---
According to Business Insider, online video audiences are expected to double in 2016, reaching 1.5 billion globally, according to Cisco. A majority now, and an increasingly significant portion of them in the future, will discover or watch video and TV content on social media platforms like YouTube, Facebook, and new mobile-focused social video apps like Vine.com. A business consulting company called "Score" found that 63 million U.S. users watched a video on Facebook alone during April 2013. In the U.S., Facebook had the fastest-growing online video audience of major Web properties over the last 10 months, and is only second to Google in terms of video audience size.
Social media is having a profound effect on this content medium: Video length is shrinking, in part to accommodate the preferences of social media audiences who like to snack on video. The intersection of mobile devices and social media will likely be crucial to video's future. Videos are increasingly discovered and shared on mobile devices, but through social media channels. Video content that is well-suited to small screens and social contexts will do well.
What does that mean for your parish or organization? If you don't have it on video, not many people are going to get the information you're trying to communicate. Rather than read, more and more people want to watch. The means producing videos. That takes time. Then you have to share those videos. That also takes time.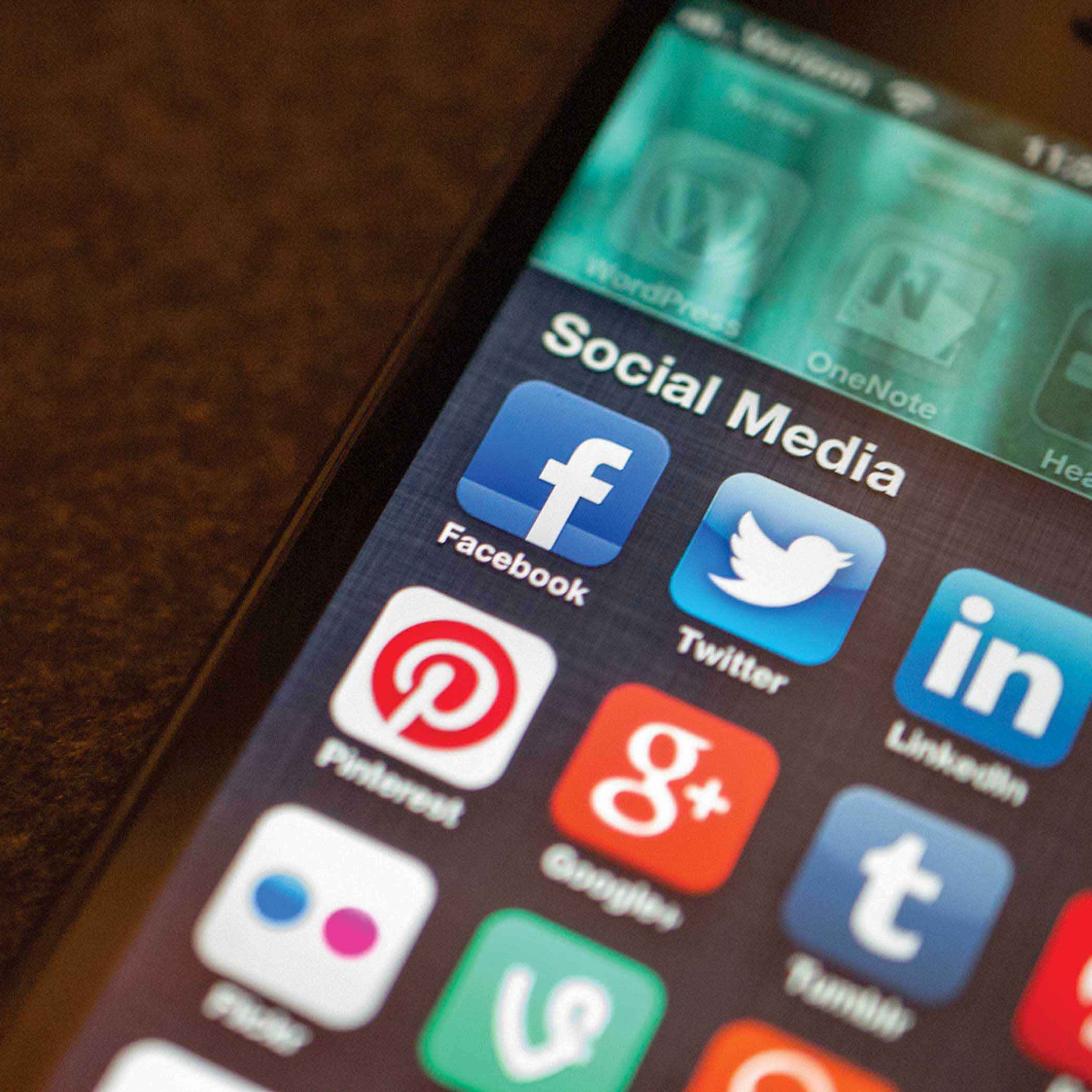 The question can no longer be, "Should we be on social media?" The question ought to be, "How many platforms are we on and how do we post at least once-a-day?" Social Media gives parishes real-time feedback on parish-related posts like homilies, ministries and parish events. It also allows parishes to reach many parishioners where they are these days- on their smartphones looking at social media.
A parish social media account(s) allow parishioners to contribute ministry experiences, stories and prayer requests, engage with each other, and access valuable, to-the-minute information within your network -like a meeting time or location change, a last minute cancellation, or a time-sensitive announcement.
By extending your parish's online community to public sites like Facebook® and Twitter®, you're able to increase your website traffic, grow your online network, and build more awareness for your parish mission.
Let Tekton provide you with effective, efficient strategies to manage your social medial platforms.
You may never be able to stop Catholics from sitting in the back of church or leaving Mass early but Tekton's parishioner engagement software saves your parish staff and volunteers countless hours and is proven to increase parishioner participation.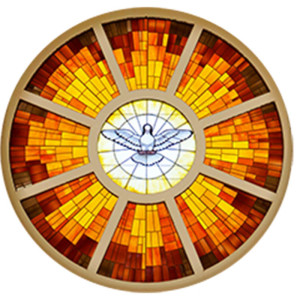 ---
Our software and services help parishes get organized, grow parishioner engagement and save time.  Whether you're a Parish, Diocese or Archdiocese, building and maintaining a loyal, engaged supportive community is critical to your mission. Discover how our automated parish solutions can help you do all that — and more!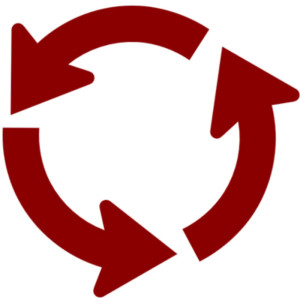 LifeCycle Donor Relations.
Happier parishioners. More engagement.
Your mission relies upon building solid and loyal relationships. Every contact you make with your parishioners is a step along your journey together. Your parish benefits from today's best CRM technology giving you multiple automated engagement avenues from a single, secure dashboard- and provides you with a complete view of all your parishioners' detailed information and interaction.
What if the parish could automatically send confirmation emails to donors as soon as they submit an online donation? And what if part of that automation included follow-up emails throughout the year? And what if they also could invite donors to events and use a 1-click rsvp in the same email? We can help you do so.
Tekton's CRM technology empowers priests and staff to connect with your parishioners in more meaningful ways – increasing participation, engagement, stewardship, and relationships.  Welcome to "the most personal, impersonal system I've ever come across," said one of our constituents.
Tekton has more than two decades of experience working with priests, parishes, seminaries, Catholic Newman Centers and high schools to provide customized pilgrimages to holy sites throughout the world.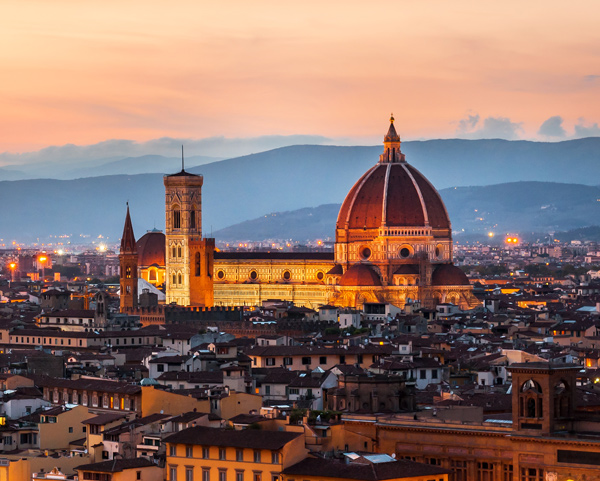 A pilgrimage is a spiritual journey. We don't choose our destination; it is God drawing us into Himself. Something inside us simply yearns to go. We feel invited, even summoned.  Actually, we don't have to "go" anywhere, for life itself is a pilgrimage. But going affords us the opportunity to leave behind that which hinders us from moving forward.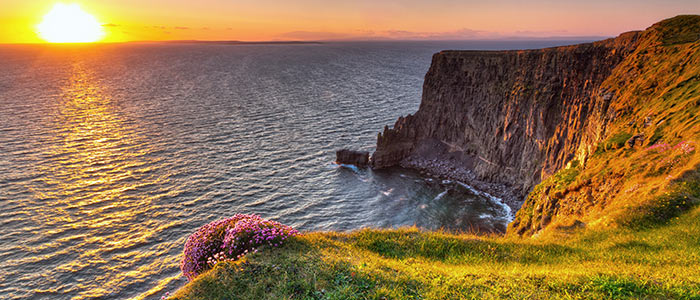 All travel can be a source of pilgrimage if we just go with our eyes open to whatever God has for us. Initially, we are more tourist than pilgrim – still very much attached to the world. Often we feel annoyed, disoriented, uncomfortable. But we must go with an open heart and give ourselves time to adjust. God will do the rest. We should be prepared for a time of adjustment upon our return as well, but with a newfound peace and a greater awareness of God's presence in our lives, changing the way we look at each day. As the old Chinese proverb says, "He who returns from a journey is not the same as he who left." Don't you and your parish deserve an extraordinary encounter to grow in faith?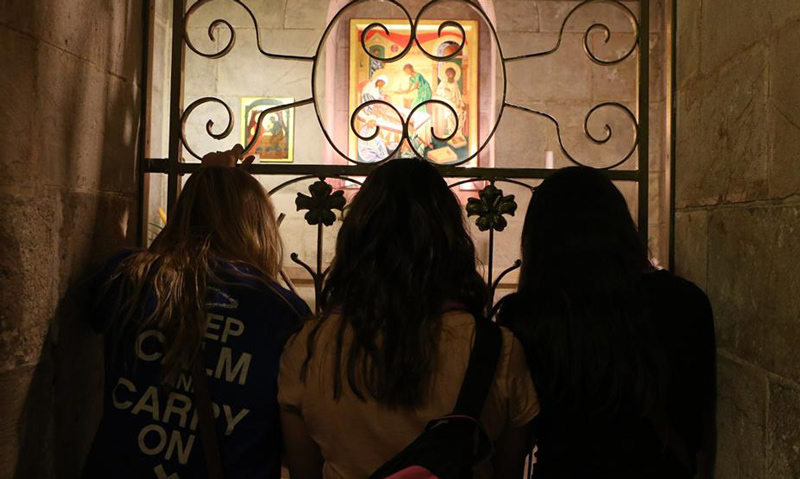 Click the button below to find our Catholic pilgrimages to destinations around the world. Each pilgrimage includes daily Mass, Christian guides, and experienced service providers.
Contact us at (317) 574-4191 for more information and other destinations.
UPCOMING PILGRIMAGES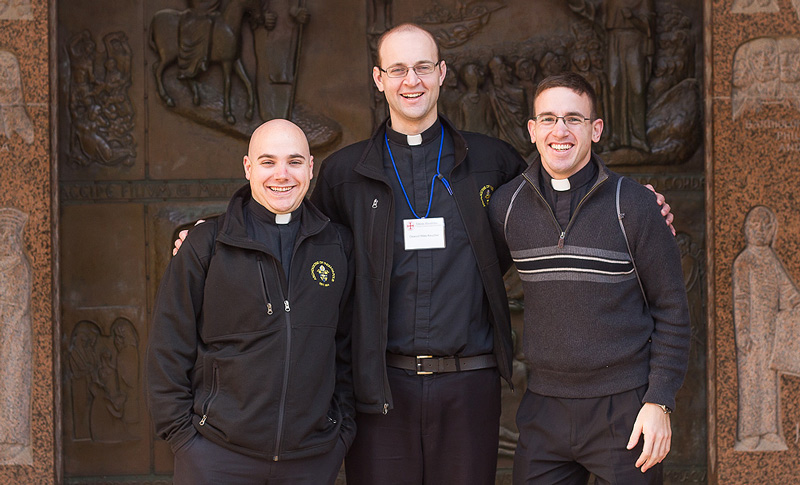 Tekton works with priests, parishes, seminaries, convents, Catholic Newman Centers and high schools, as well as other Catholic organizations to provide customized pilgrimages to site throughout the world. We go where the spiritual leader of the pilgrimage wants to go (within reason, of course). Our pilgrimages run throughout the year to pilgrimage sites throughout the world. Contact us today to create your custom pilgrimage.
Ready for your Parish to take the next step?