Your Organization's website
is the face of who you are
Your website is the digital face of your organization. With Tekton web design, you can create and maintain an engaging, mobile-friendly, interactive website with donation and form automation that promises to save you time and money.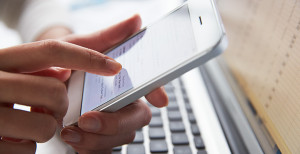 One of the best ways to reach your audience as a Catholic organization or large-scale Catholic ministry is to show them you are current and relevant.  By redesigning your website using responsive web design, you offer them responsive web pages that automatically adjust to any screen size, but most especially mobile devices.
In early 2014, the number of mobile users accessing the internet surpassed the number of desktop users. So, in May of 2015, Google released a significant new mobile-friendly ranking algorithm that is designed to give a boost to mobile-friendly websites. Another way of saying it is if your organization's website is not mobile friendly, it is doomed for the website graveyard.
Corporations and organizations alike have an undeniable necessity in common in order to grow: increase traffic to their website.  Whether you are selling a product, seeking donations or spreading the Gospel, the better your website is, the more traffic you'll get and the more effective your organization or ministry will become.
We understand this.  Everything we design, therefore, is mobile-friendly and always will be.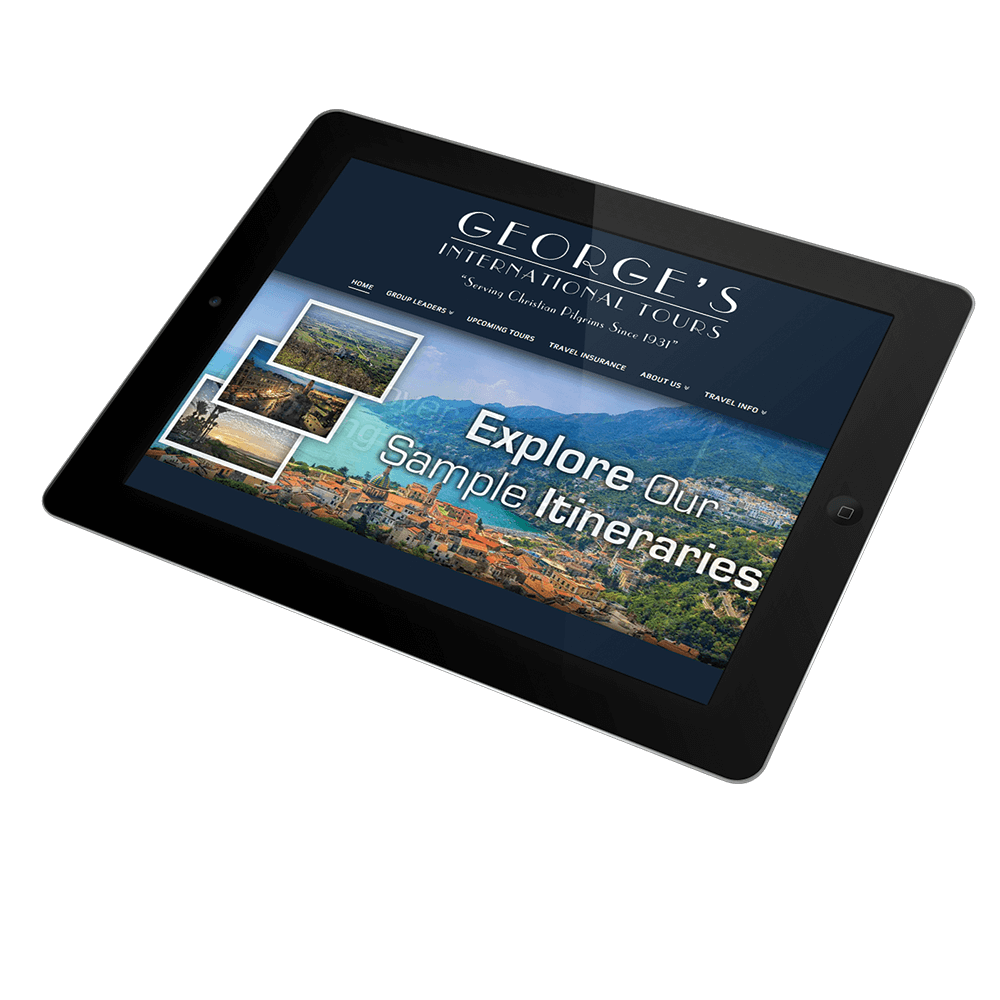 We provide simple, effective, and complete web design and WordPress management services.
Experts point out that the simplest form of online interactivity is a website's navigation. Navigation is everything to us.  If it isn't meaningful, intelligent, intuitive and easy to use, your prospective clients won't stay and, more importantly, won't come back.
Meaningful interactions enable visitors to participate in your organization's website, be moved by your "story", and engaged in your mission.  Those prove key to increasing participation and donations.
It goes without saying that, to keep your visitors on your site, navigation must be easy to understand and  easy to use, but content and graphics need to be compelling enough to move them forward and bring them back.
Based on our experience, it's safe to say that the majority of websites that offer relevant interactive features attract more visitors, keep them there longer and give them reasons to return regularly.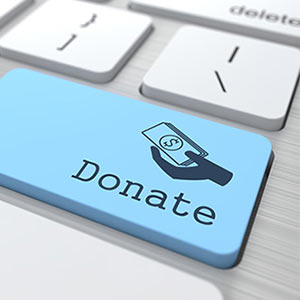 Online donations are nothing new but the ability to offer tracking and the automated emails that provide instant feedback to donors and organizations alike are something we offer in tandem with our web design.  As an organization or ministry, you understand the importance of maintaining accurate data when it comes to stewardship. Among other things, you need to know how much money was raised last year and how many members and/or volunteers you had.
Healthy data is timely data and that data also needs to be accurate and complete.  Our organizational services help you build and maintain better relationships with your supporters and operate more efficiently, ultimately saving you both time and money.
The entire online giving experience for your donors and supporters is a positive one because of our automated payment confirmation, task notification and follow-up steps that are designed to affirm your donors, secure their trust and save your organization time and money.
---
Organizations have two major goals when it comes to donations: 1) Find and acquire new donors, and 2) engage and retain your existing ones.
Tekton's donor engagement solutions can help by providing tools that integrate with donation software, charity fundraising software, and mobile fundraising software to better segment your supporters.
We know you're faced with many challenges — an aging donor pool, increased costs, and identifying and prioritizing your best donors, all while using limited resources. We, in the work of the New Evangelization, all benefit from saving you and your staff time and money.
With Tekton's CRM analytics and data enrichment services, you can focus fundraising efforts on those with greatest capacity and likelihood to give –and uncover opportunities to cultivate individuals for different gift types.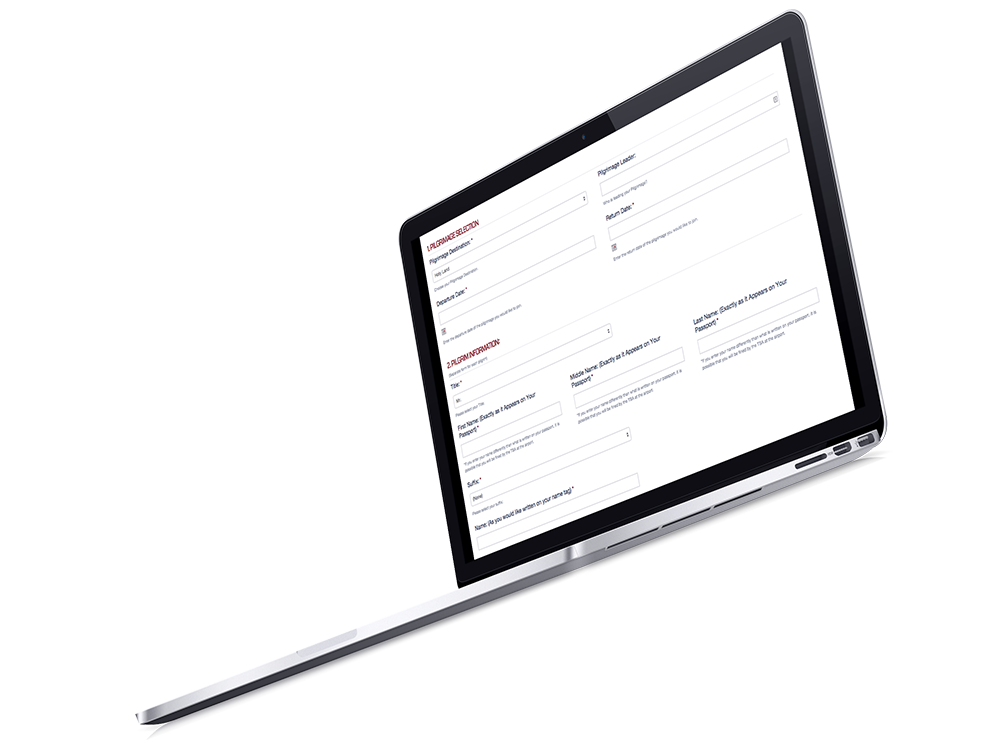 Tekton Ministries offers Catholic organizations online form capabilities that help to capture visitor data through the form submissions. Our client management software helps organizations automate their online data collection through interactive online forms, simple data capture tools, and even interactive PDF forms that can generate simple or complex reports.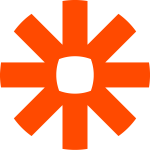 Tekton Ministries uses the popular app platform Zapier to integrate our websites with the Infusionsoft software system of content management. This integration enables us to capture, track, manage, and promote data from hundreds of different online apps.
Interactive online form services submissions are essential because they trigger fully automated sequences of events that include donation confirmations, redirecting the donor to a desired web page, task notifications to your staff and timed emails that are all completely customizable.
Dynamic Design Shapes
Your Organization's Image
From graphic design to video production and from logo design to social media,
Tekton can help you define your organization's image
by making your parish more visible to the outside world.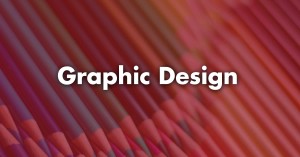 Catholic organizations can have hundreds of concerns to address throughout the average week, so one might be tempted to ignore the need for professionally crafted graphic design. The truth is, however, that graphic design can be an integral step in the process of establishing and maintaining a successful organization or ministry. Clients and donors are used to seeing attractive, meaningful, communicative quality designs. The five points listed below (B2C) emphasize the importance of graphic design for your organization.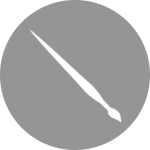 1. Communication
The usefulness of graphic design extends beyond your logo and your website. Graphic design can produce visual aids that will help you communicate your mission, vision and goals. An informative, appealing and meaningful image can transmit ideas that cannot be expressed with words alone. You can use professionally designed images to create a positive impression and avoid misunderstandings.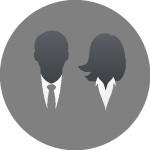 2. Professionalism
You want your organization to make a great first impression on clients, donors, and volunteers – a logo for example only has a fraction of a second to make a first impression. A design that looks cheap will cast an unfavorable light on your organization, and it can be difficult to change that impression without spending significant time and effort that you don't have trying to repair that image- if you get the chance at all.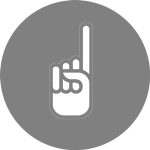 3. Efficacy
Poorly designed graphics can negatively impact everything to do with your organization.  Donors are less likely to be impressed or feel inspired.  Staff and volunteers may feel less than proud of a poor or antiquated design.  Clients and/or other constituents may be less likely to trust your organization because it is unable or unwilling to develop professional quality designs.  Lack of trust and morale can negatively affect efficiency of staff and volunteers as well as overall donations.  Your website is the area of your business where signs of a bad design are most likely to be observed. A practical design should include useful features, such as easy navigation, legible fonts, and appropriate colors. A website with blinding colors, tricky fonts, or confusing navigation will be a headache for clients and employees.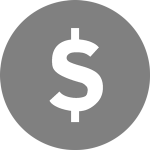 4. Money
Poorly designed graphics can be very expensive in the long run. If you go for a cheap design, you might get a lackluster product that is not ready for print. If the design is not ready for print, you might end up spending more money on a new design, not to mention lost interest dollars. Additionally, a competent graphic designer will create a design that is not too expensive to produce in any format. You do not want to spend a significant portion of your budget on a bad design. Ignoring your organization's graphic design needs can negatively impact clients, vendors, and employees.  Utilizing an appropriate design can improve every aspect of your organization.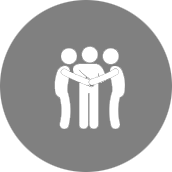 5. Company Unity
Your staff, volunteers and donors will be surrounded by stationary, company web pages, uniforms, publications, and more. If you want a happy and healthy workplace, your colleagues will need to band together behind the designs that you select to represent your brand. Building your organization's identity starts on the inside, so your staff and volunteers must be committed to the brand. A good graphic design can strengthen that sense of commitment.

Summary
Tekton creates professional, dynamic, visual communication materials in the form of brochures, pamphlets, tri-folds, posters, logos and other marketing and advertising resources. All of our work is professionally designed because we know that great graphic design can help convey information, tell your organization's story and effectively establish a brand image across many platforms.
The foundation of your brand is your logo. Your website, letterhead and promotional materials should integrate your logo, as a way of communicating your organization's values. Professional logo design entails a whole process of thought and redaction to create an emblem that represents all that you stand for.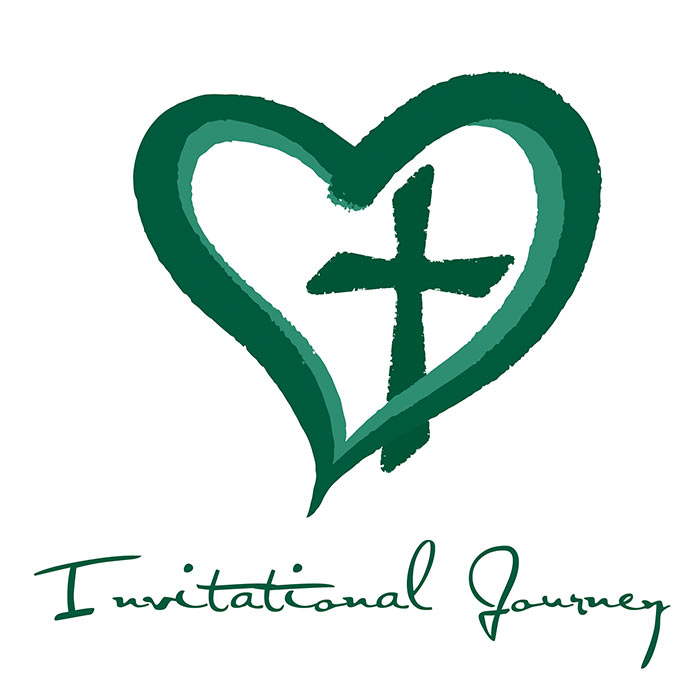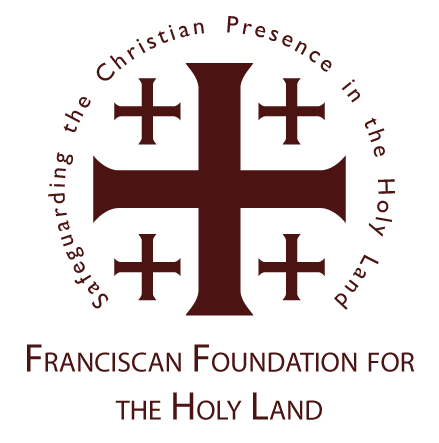 Your logo captures the essence of your organization or ministry, branding your mission and creating a connection between you and those who view it.  Your organization or ministry's total brand image starts with a great logo and expands to every aspect of your mission. The design needs to target your prospective donors, supporters and volunteers in a way that is functional, attractive, and professional.
Your Catholic brand should provide an instant connection to the outstanding services and/or ministries you offer, inspiring and nurturing meaning for those who see and interact with it. Through your branding, connections are made, relationships are established and your mission is furthered.
"Your brand is derived from who you are, who you want to be and who people perceive you to be."John Williams, Branding Expert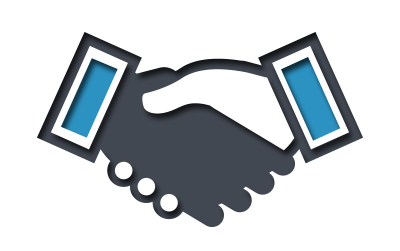 It has been said, "Content marketing is the golden child of modern marketing – driving long-term thought leadership, page-rank advantage, and nurtured trust between a buyer and a brand. But PR plays an invaluable, complementary role." -Content Marketing Institute (CM).
1. PR increases brand awareness
Content marketing isn't just about production, it's also about distribution. Organizations often allocate a majority of their focus and resources to building a brand because it delivers long-term growth, bolsters search-engine ranking, and increases public awareness of the organization or ministry's mission.  But the content that is built must be distributed so people can find it.
Key elements of marketing are to attract an even greater audience, donor base, volunteer base and an increasing brand awareness. While content marketing beefs up one's owned-media channels, PR bolsters earned media and likely garners new eyes for a brand.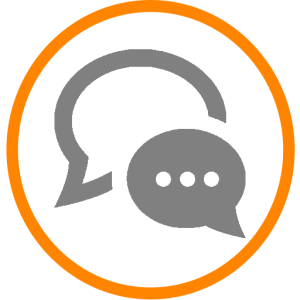 CM Tip: "To successfully drive more high-quality leads to your brand through public relations, smartly choose media outlets that make sense for your brand/industry."


TM Solution: Our media suite allows us to seek media sources with high clout and influencers whom your target clients trust.  We have article and press release capabilities that set us apart and enable us to create broad mission awareness for your organization.
2. PR 'hits' strengthen an organization's credibility and brand exposure
If a CEO announces on a company blog that the new "X" feature is going to change the game, maybe 20% of people will believe it. But, if a major news outlet publishes your CEO's announcement that the new "X" feature is going to change the game in your industry, a majority of people will believe it.  Corporate blogs carry a stigma of self-serving promotion, and the general public is still more likely to trust traditional news outlets.  So, if you have a big announcement that needs validation, you come to us.  Because of our Catholic niche in Catholic media, as well as our associated press membership, we create one credible media "hit" and that enables your announcement to shine like it ought to shine.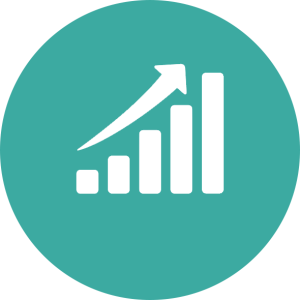 CM Tip: "Develop relationships strategically with journalists and learn their styles. Each news publication has a different personality, tone, and set of criteria for submitting work. The better you tailor your submission, the better the chances of your story being published."


TM Solution: We have already developed the strategic media relationships with journalists and spend time nurturing those relationships so you don't have to do so. We accomplish this on your behalf so you can continue accomplishing your mission instead.
3. PR challenges the content team to think about the greater good
PR reminds organizations and ministries to keep their focus where they began, accomplishing the greater good. What stories are the most interesting? How are current events shaping your field of ministry, and where can we be involved in those trends? By working collaboratively, PR can bring fresh insights, creative angles, and a greater perspective of the public into content marketing production. PR's goal is to share a story that is so compelling that members of the media eagerly want to publish the story on their front page.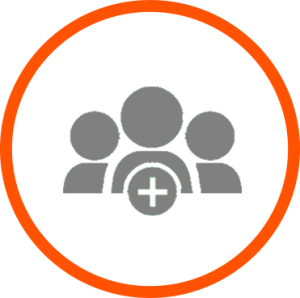 CM Tip: "What is your angle? Whether it's a PR pitch for The New York Times or a Tuesday blog post, your stories should have a unique perspective. Reporters don't want to cover the same old thing every day, and your target audience doesn't want to read crud."


TM Solution: We manage multiple blogs on a daily basis using key words meant to increase awareness, fortify your brand, increase website traffic and better your ranking in search engines. Our press release capabilities enable you to get the word out much less expensively than if you do it on your own- and we know exactly what Catholic reporters are looking for in order to get your story or announcement carried on a national level..
Summary
When it's all said and done, PR and content marketing really are working toward the same goals – increased brand awareness, educated audiences, engaged participants in your mission, increased vision, and donor loyalty, to name a few.  While modern marketing has certainly changed best practices, one thing has remained constant: There's always an opportunity to tell a better brand story to a larger audience. As a result, PR can play a powerful role in content marketing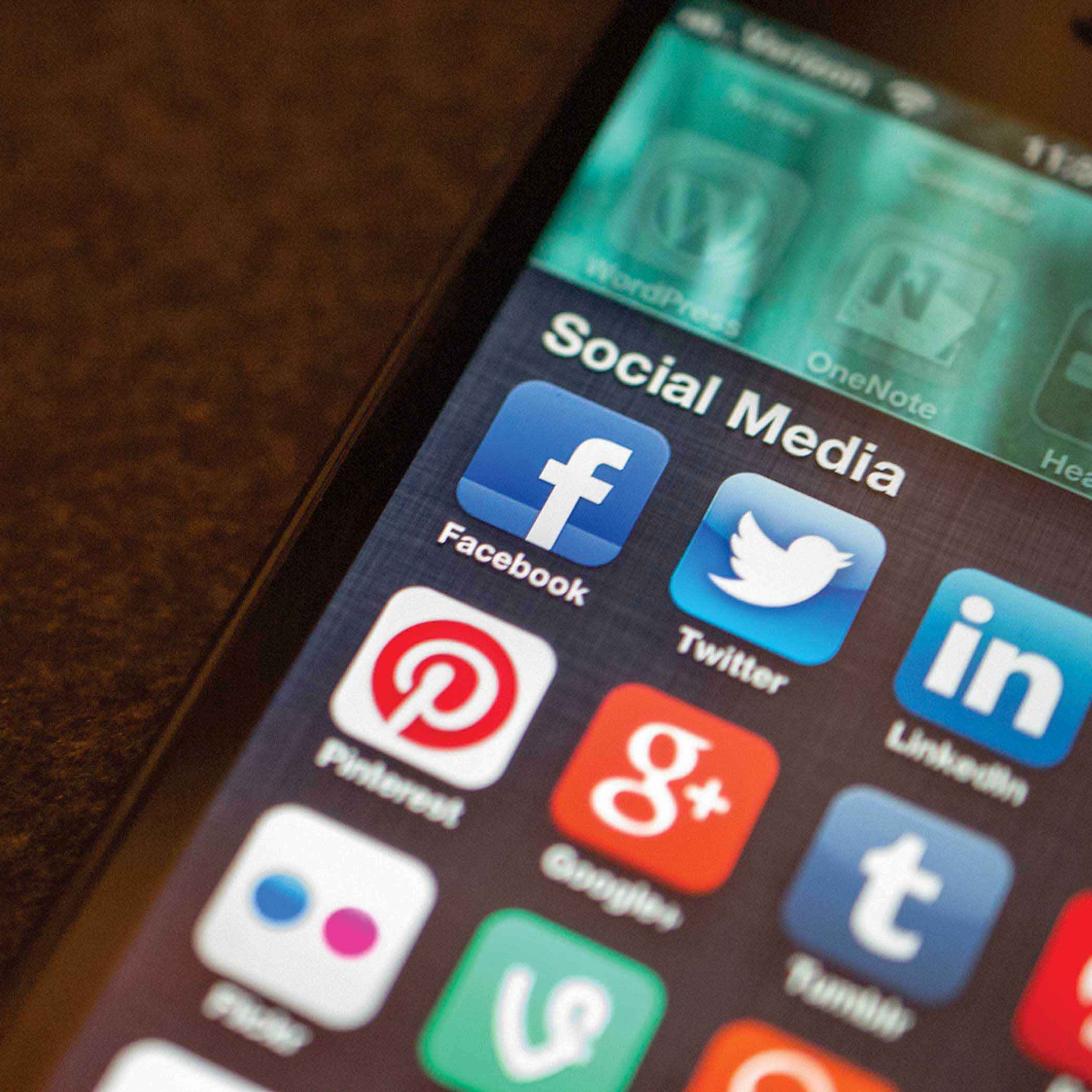 According to Hubspot, 92% of marketers in 2014 claimed that social media marketing was important for their business, with 80% indicating their efforts increased traffic to their websites. And according to Social Media Examiner, 97% of marketers are currently participating in social media—but 85% of participants aren't sure what social media tools are the best to use. (Forbes, original text by Jayson DeMers)
This demonstrates a huge potential for social media marketing to increase sales, but a lack of understanding on how to achieve those results. Here's a look at just some of the ways social media marketing can improve your organization reach or your ministry's outreach:
1. Increased Recognition
Your social media networks are new channels for your organization's voice and content- and they are free. This is important because it simultaneously makes you easier and more accessible for new clients and donors, and makes you more familiar and recognizable for existing ones.
2. Improved Brand Loyalty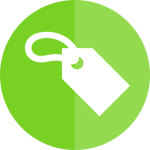 According to a report published by Texas Tech University, brands who engage on social media channels enjoy higher loyalty from their customers. The report concludes "Companies should take advantage of the tools social media gives them when it comes to connecting with their audience." Another study published by Convince&Convert found that 53% of Americans who follow brands in social are more loyal to those brands.  These results translate directly to organizations.  The more they see you and engages with you, the more they will trust and recommend you and your cotent.
3. More Opportunities to Convert
Every post your organization makes on a social media platform is an opportunity for potential clients, donors and volunteers to convert from passive to active participants in your mission. When you build a following, you'll simultaneously have access to new clients, recent clients, and old clients, and you'll be able to interact with all of them. Every blog post, image, video, or comment you share is a chance for someone to engage.  And you want engagement.  Even if your click-through rates are low, the sheer number of opportunities you have on social media is significant- and inexpensive.
4. Humanization

Social media marketing results in higher "conversion" rates in a few distinct ways. Perhaps the most significant is its humanization element; the fact that brands become more humanized by interacting in social media channels.
Additionally, studies have shown that social media has a 100% higher lead-to-close rate than outbound marketing, and a higher number of social media followers tends to improve trust and credibility in your organization, representing social proof. As such, simply building your audience in social media can improve conversion rates on your existing traffic.
5. Higher Brand Authority
Interacting with your clients on social media regularly shows good faith for other potential clients and donors. When people compliment or brag about a product or service, they turn to social media. And when they post your organization, new audience members will want to follow you for updates. The more people that are talking about you on social media, the more valuable and authoritative your mission and organization will seem to new users.
6. Increased Website Traffic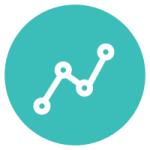 Without social media, your website traffic is limited to people already familiar with your organization and individuals searching for keywords where you currently ranked.  Every social media profile you add is another path leading back to your site, and every piece of content you post on those profiles is another opportunity for a new visitor. The more quality content you create on social media, the more website traffic you'll generate.
7. Decreased Marketing Costs
According to Hubspot, 84% of marketers found as little as 6 hours of effort per week was enough to generate increased traffic. Six hours is not a significant investment for a channel as large as social media. If you can lend just one hour a day to developing your content creation strategy, you could start seeing the results of your efforts. Even paid advertising through Facebook and Twitter is relatively cheap (depending on your goals, of course). Start small and you'll never have to worry about going over budget—once you get a better feel for what to expect, you can increase your budget and increase your conversions correspondingly.
8. Better Search Engine Rankings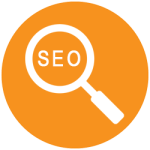 SEO is the best way to capture relevant traffic from search engines, but the requirements for success are always changing. It's no longer enough to regularly update your blog, ensure optimized title tags and meta descriptions, and distribute links pointing back to your site. Google and other search engines may be calculating their rankings using social media presence as a significant factor, because of the fact that strong brands almost always use social media. As such, being active on social media could act as a "brand signal" to search engines that your brand is legitimate, credible, and trustworthy. That means, if you want to rank for a given set of keywords, having a strong social media presence could be almost mandatory.
9. Richer Client/Donor Experiences
Social media, at its core, is a communication channel like email or phone calls. Every customer interaction you have on social media is an opportunity to publicly demonstrate your customer service level and enrich your relationship with your clients, fans, donors and volunteers. For example, if someone complains about your organization on Twitter, you can immediately address the comment, apologize publicly, and take action to make it right. Or, if a customer compliments you, you can thank them and recommend additional resources. It's a personal experience that lets customers know you care about them and let's your followers and their's see that you do.
10. Improved Real-Time Insights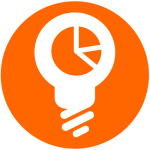 Social media also gives you an opportunity to gain valuable information about what your clients are interested in and how they behave, via social listening. For example, you can monitor user comments to see what people think of your organization directly.  You can measure engagement and conversions based on different promotions posted on various social media channels and eventually find a perfect combination to generate more donations/revenue.
Conclusion
These are the benefits of sustaining a long-term social media campaign, but if you're still apprehensive about getting started, consider these points:
a) Your Competition Is Already Involved. Your competitors are already involved on social media, which means your potential social media traffic and conversions are being poached. Don't let your competitors reap all the benefits while you stand idly by. If, somehow, your competition is not involved on social media, there's even more of a reason to get started—the field is open.
b) The Sooner You Start, the Sooner You Reap the Benefits. Social media is all about relationship building, and it tends to grow exponentially as your followers tell their friends, and their friends tell their friends, and so on. The sooner you start, the sooner you'll be able to start growing that audience.
c) Potential Losses Are Insignificant. Realistically, you don't have anything to lose by getting involved in social media. The amount of time and money it takes to create your profiles and start posting is usually minimal, compared to other marketing channels. Just six hours a week or a few hundred dollars is all it takes to establish your presence.
The longer you wait, the more you have to lose. Social media marketing, when done right, can lead to more clients, more website traffic, and more conversions, and it's here to stay.
Let Tekton provide you with effective, efficient strategies to manage your social medial platforms!
Using professional HD equipment and the newest editing software, we help organizations tell their story and inspire their audiences to embrace the new evangelization. Video shared on social media and websites have quickly become the way people choose to hear a message.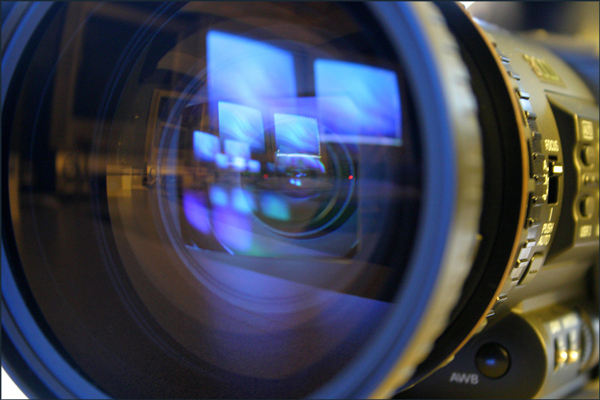 According to Business Insider, online video audiences are expected to double in 2016, reaching 1.5 billion globally, according to Cisco. A majority now, and an increasingly significant portion of them in the future, will discover or watch video and TV content on social media platforms like YouTube, Facebook, and new mobile-focused social video apps like Vine.com. A business consulting company called "Score" found that 63 million U.S. users watched a video on Facebook alone during April 2013. In the U.S., Facebook had the fastest-growing online video audience of major Web properties over the last 10 months, and is only second to Google in terms of video audience size.
Social media is having a profound effect on this content medium: Video length is shrinking, in part to accommodate the preferences of social media audiences who like to snack on video. The intersection of mobile devices and social media will likely be crucial to video's future. Videos are increasingly discovered and shared on mobile devices, but through social media channels. Video content that is well-suited to small screens and social contexts will do well.
What does that mean for your organization? If you don't have it on video, not many people are going to get the information you're trying to communicate. Rather than read, more and more people want to watch. That means producing videos. That takes time. Then you have to share those videos. That also takes time. You may not have that time, but we do.
SAMPLE VIDEO SHOWCASE:
More Tekton Videos
ENGAGE YOUR TARGET AUDIENCE
 Tekton's client engagement software saves your staff and volunteers countless hours
and is proven to increase audience participation.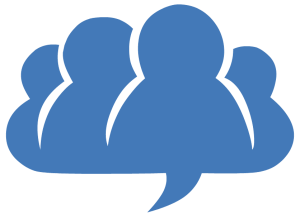 ---
Our software and services help Catholic organizations get organized, grow donor engagement and save time. Whether you're a ministry or organization, building and maintaining a loyal, engaged supportive community is critical to your mission.
Our partners at Infusionsoft put it this way: Most consumers aren't actively looking for your organization's name. More often than not, they're looking for a solution that satisfies a particular need they have, and will discover you either by accident or because you have a great strategy in place that attracts new website visitors.
And those new visitors know more than you think.  Potential clients and donors have access to more information than ever before. They're doing their research before they make decisions, and they're paying more attention to "value". Studies show that 82% of consumers research a product before they buy.
Perception of value plays a vital role in their decision. Savvy organizations know that the experiences and interactions that consumers have with brands shape their decisions to engage or keep looking.  In today's competitive economy, it takes extra effort to differentiate yourself from others.  If you want to develop your mission and grow your organization, it's important to differentiate your based on value, not price. By consistently wowing your clients and donors each time you interact with them through our marketing and pr automation, they will stay engaged with your business (and refer you to their friends).
Discover how our automated solutions can help you do all that — and more!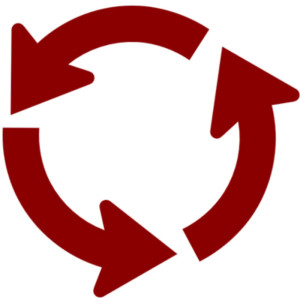 LifeCycle Donor Relations
Happier clients. More engagement.
Your mission relies upon building solid and loyal relationships. Every contact you make with your donors is a step along your journey together. Your organization benefits from today's best CRM technology giving you multiple automated engagement avenues from a single, secure dashboard – and provides you with a complete view of all your donors' detailed information and interaction.
Creating a marketing strategy for an organization can be daunting. Our Lifecycle Donor Relations model provides a simple framework you can use to design a marketing plan that will help you attract new clients, increase engagement in your mission and vision, and deliver an online experience that wows your clients, donors, staff and volunteers.
Lifecycle Donor Relations was developed by a team of sales and marketing experts at our partners at Infusionsoft, under the name "Lifecycle Marketing". It has helped thousands of small businesses -and now, new Catholic organizations- achieve success. When put into action, LifeCycle Donor Relations will help you grow engagement automatically, giving you more time to focus on the things you love.
Here are some questions to think about.  (Maybe you've already asked them.)
What if the organization could automatically send confirmation emails to donors as soon as they submit an online donation?

And what if part of that automation included follow-up emails throughout the year?

And what if they also could invite donors to events and use a 1-click rsvp in the same email?
We can help you do all of that! Tekton's CRM technology empowers staff to connect with your donors and volunteers in more meaningful ways – increasing participation, engagement, stewardship, and relationships.  Welcome to "the most personal, impersonal system I've ever come across," said one of our constituents.
Tekton has more than two decades of experience working with priests, parishes, seminaries, Catholic Newman Centers and high schools to provide customized pilgrimages to holy sites throughout the world.
A pilgrimage is a spiritual journey. We don't choose our destination; it is God drawing us into Himself. Something inside us simply yearns to go. We feel invited, even summoned.  Actually, we don't have to "go" anywhere, for life itself is a pilgrimage. But going affords us the opportunity to leave behind that which hinders us from moving forward.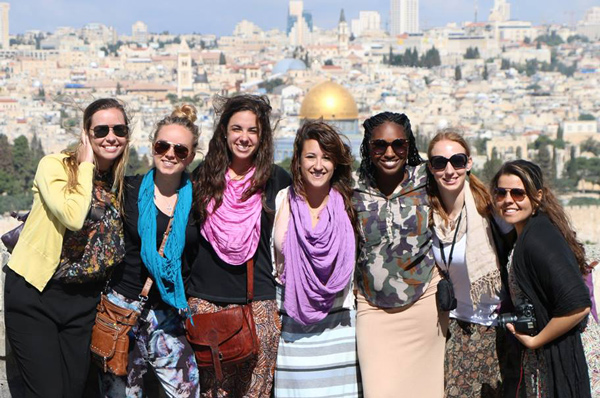 Click the button below to find our Catholic pilgrimages to destinations around the world. Each pilgrimage includes daily Mass, Christian guides, and experienced service providers.
Contact us at (317) 574-4191 for more information and other destinations.
UPCOMING PILGRIMAGES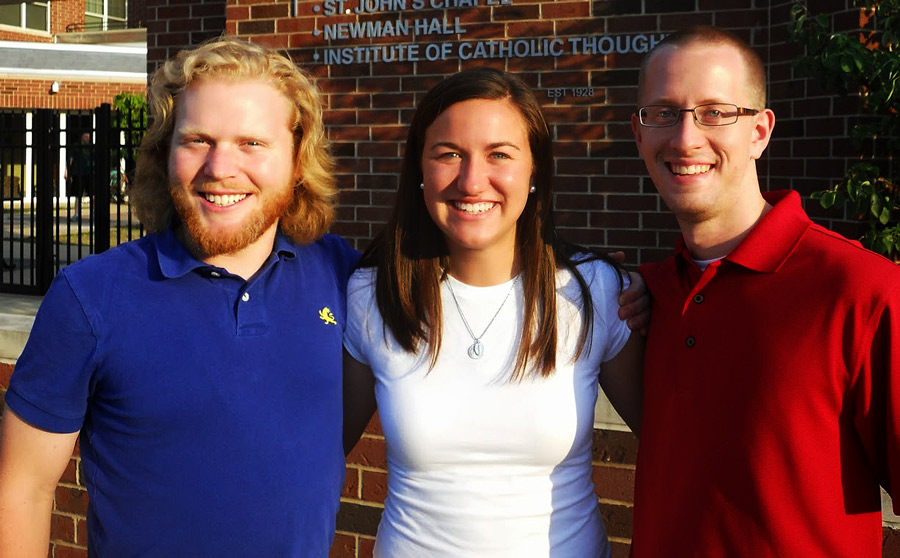 Tekton works with priests, parishes, seminaries, convents, Catholic Newman Centers and high schools, as well as other Catholic organizations to provide customized pilgrimages to sites throughout the world. We go where the spiritual leader of the pilgrimage wants to go (within reason, of course). Our pilgrimages run throughout the year to pilgrimage sites throughout the world. Contact us today to create your custom pilgrimage.
---
Ready to take the next step?
---