Catholic priests in the United States lead pilgrimages to holy sites throughout the world. Popular pilgrimage destinations include the Holy Land, Rome and Assisi, Fatima and Lourdes, Ireland, and Greece and Turkey. These pilgrimages are an opportunity for the priest and his fellow pilgrims to experience their faith in a less familiar place where the ordinary demands of daily life are not able to distract them from the silence and contemplation to which the Lord Jesus called Martha, and still calls each of us. Yet the number of pilgrimages to holy shrines has been on a downward trend. Why?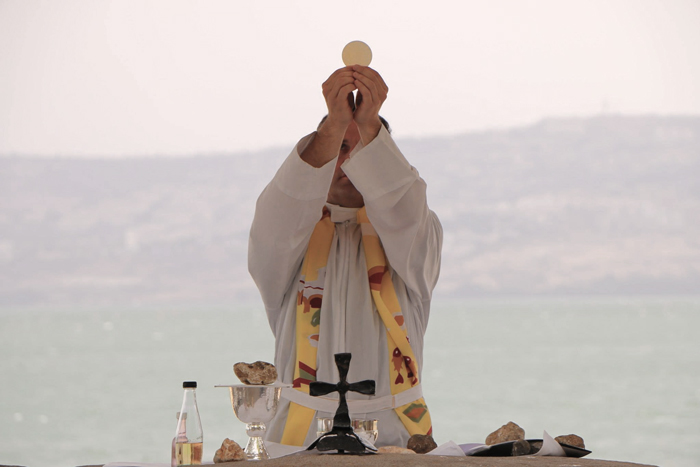 Fewer priests, older priests and more demands would seem the simple answer. Faithful priests of yesteryear often led annual pilgrimages for their parishioners. Those priests now find travel more difficult in their older age. Though the number of vocations and men being ordained is on the rise in the United States, too many years of small ordination classes means there is a substantial gap in the number of priests who are available to lead pilgrimages. Finally, with less active priests and more Catholics, priests of today are faced with increasing workloads and mounting expectations from bishops and laity alike.
So what can be done? The solution is not easy to achieve but no less vital because of it.
He [Jesus] said to them, 'Come away by yourselves to a deserted place and rest a while.' People were coming and going in great numbers, and they had no opportunity even to eat.'So they went off in the boat by themselves to a deserted place.' (Mk 6:30-32)
Jesus left the crowds and the ministry and the work; and the Gospels tell us he did it often. Priests must get away, especially for an extended period of time, to let the burdens of administration fall away long enough for them to be re-created by the Holy Spirit.
It is true that a priest doesn't need to go on pilgrimage to be re-created. But it sure doesn't hurt, either. Priest cannot allow themselves to think they are too important to get away.
As a pastor once said to his self-important associate pastor, "Do you know what will happen in the parish the Sunday after I die?"
"What?" asked the associate.
"They'll have Mass."