(LifeSiteNews) Sources in Rome have confirmed to LifeSiteNews that Cardinal Raymond Burke, the head of the Vatican's highest court, known as the Apostolic Signatura, is to be removed from his post as head of the Vatican dicastery and given a non-curial assignment as patron of the Order of Malta.
The timing of the move is key since Cardinal Burke is currently on the list to attend October's Extraordinary Synod on the Family. He is attending in his capacity as head of one of the dicasteries of the Roman Curia, so if he is removed prior to the Synod it could mean he would not be able to attend.
Burke has been one of the key defenders in the lead-up to the Synod of the Church's traditional practice of withholding Communion from Catholics who are divorced and civilly remarried.
Most of the Catholic world first learned of the shocking development through Vatican reporter Sandro Magister, whose post 'Exile to Malta for Cardinal Burke' went out late last night.
If Burke's removal from the Signatura is confirmed, said Magister, the cardinal "would not be promoted – as some are fantasizing in the blogosphere – to the difficult but prestigious see of Chicago, but rather demoted to the pompous – but ecclesiastically very modest – title of 'cardinal patron' of the Sovereign Military Order of Malta, replacing the current head, Paolo Sardi, who recently turned 80."
At 66, Cardinal Burke is still in his Episcopal prime.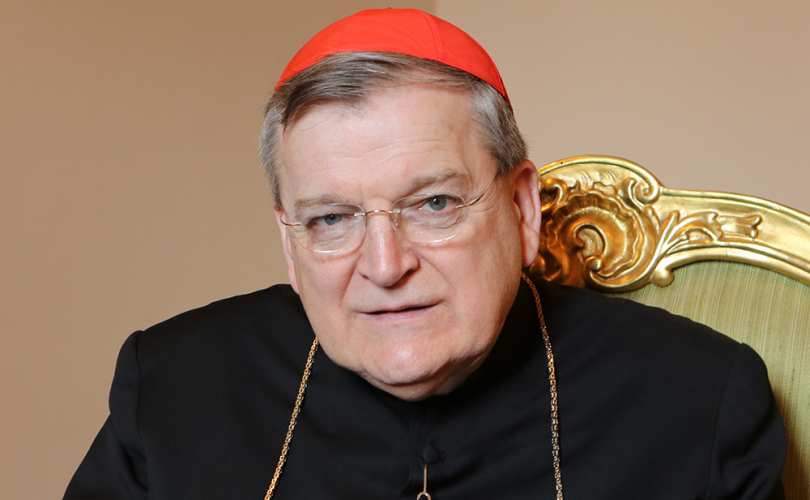 The prominent traditional Catholic blog Rorate Caeli goes as far as to say, "It would be the greatest humiliation of a Curial Cardinal in living memory, truly unprecedented in modern times: considering the reasonably young age of the Cardinal, such a move would be, in terms of the modern Church, nothing short than a complete degradation and a clear punishment."