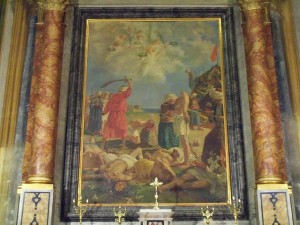 I thought John Paul II was making a big splash when he canonized 120 Chinese martyrs.  But who in the world is going to be strong enough to carry the Martyrologium Romanum (Roman Martyrology, the book of officially canonized Catholic saints) after this past Sunday?  

Pope Francis canonized the largest number of men/women in the Church's history on May 12, 2013, when he proclaimed 802 of them witnesses to the Faith.  Two of them were women, one from Mexico and one from Columbia.  The other 800, the Martyrs of Otranto, were Italian Catholics who were beheaded by the Turks in 1480 AD.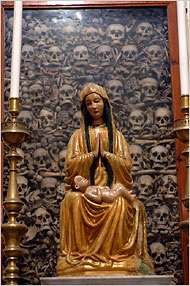 Rome is seeing no small series of events these days.  From pilgrims happening to be at the Vatican when the white smoke appeared announcing our new pope to the largest number of saints declared at one time, things at the Vatican aren't having any time to gather dust.  

To watch the video from the Vatican, click here.